Paddy helps remove border farming barrier in Malda
Shift from cultivation of maize and jute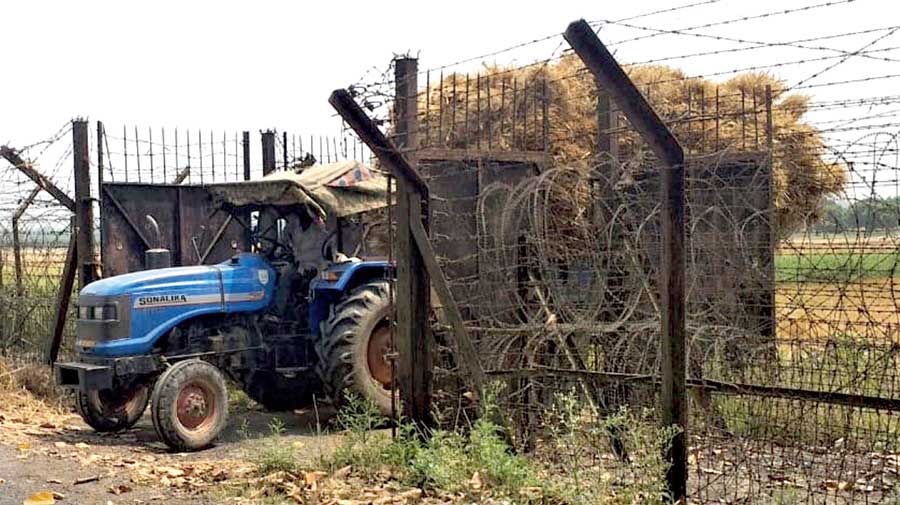 ---
Malda
|
Published 18.11.20, 12:27 AM
|
---
Around 250 farmers at different villages of Kaliachak 3 block in Malda district who have become migrant workers have smiles back on their faces.
This is because they could resume cultivation on their land located beyond the fences of the India-Bangladesh border after a couple of years and could also provide employment to some other migrant workers who are landless and had been working in different other states.
In the Kaliachak 3 block, there are around 250 traditional farming families who live at villages like Gopalnagar Shoshani, Chori-Anantapur, Mohabbatpur and Sukhdebpur.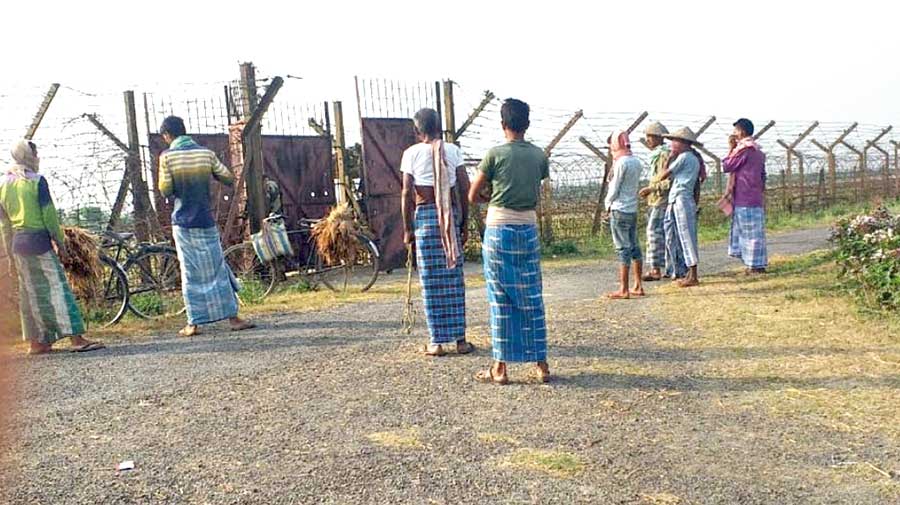 "All of us together own around 80 acres of land that is beyond the fences on the international border. For years, we had been cultivating maize and jute on our land. Things, however, changed for us a couple of years ago when officers of the Border Security Force (BSF) told us that we could not cultivate these items. They mentioned that anti-social elements might sneak through using the vegetation of our land," said Tazmul Haque, a farmer from Gopalnagar.
This restriction changed the life of the farmers, who then went on exploring other options as to how to make earnings to run their families. While their land remained unused beyond the fences, most of them moved out of their homes and headed for other states, working as migrant workers.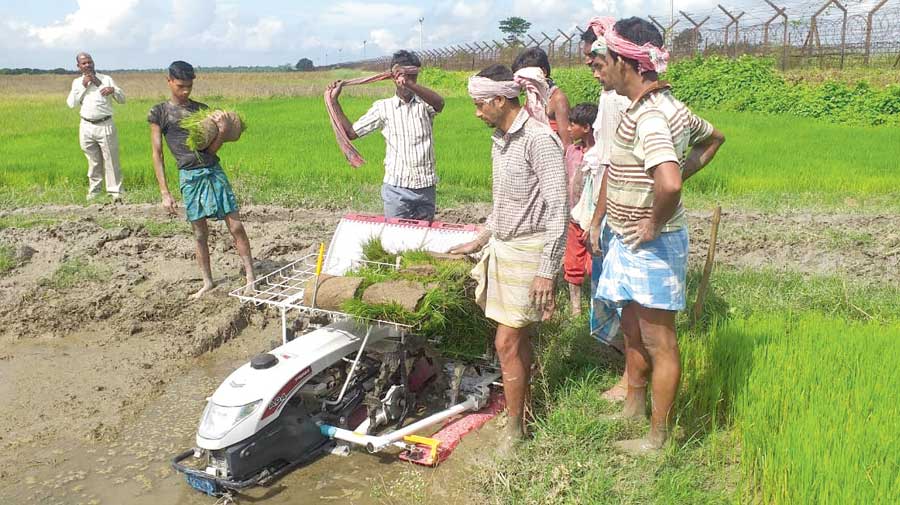 However, after the pandemic and the subsequent lockdown, they returned homes like millions of others. They were sitting jobless at homes when Haradhan Rajak, a local panchayat member of the CPM, took the initiative to resume the farming.
"I narrated their plight to officials of the state agricultural department and put all efforts to find out how they can start farming on their land again. As crops of all sorts are not allowed to grow on their land because of security reasons, I solicited expertise from the officials as to which crop they could cultivate so that they did not face any objection," said Rajak.
His initiative worked and officials of the department suggested that they could go ahead and cultivate paddy.
Abhishek Labar, an assistant director of the agriculture department, said as they learnt about the problem, they decided to utilise the land.
"We helped the farmers with free seedlings, fertiliser and also mechanical aid to sow the seedlings. A high yielding variety of seedlings were sown and the farmers could harvest the crop within 95 to 115 days. This has opened a new avenue for them," said Labar.
According to him, around 80 quintals of paddy have been harvested from each bigha of the land.
The first harvest has left farmers like Niranjan Mondal relieved.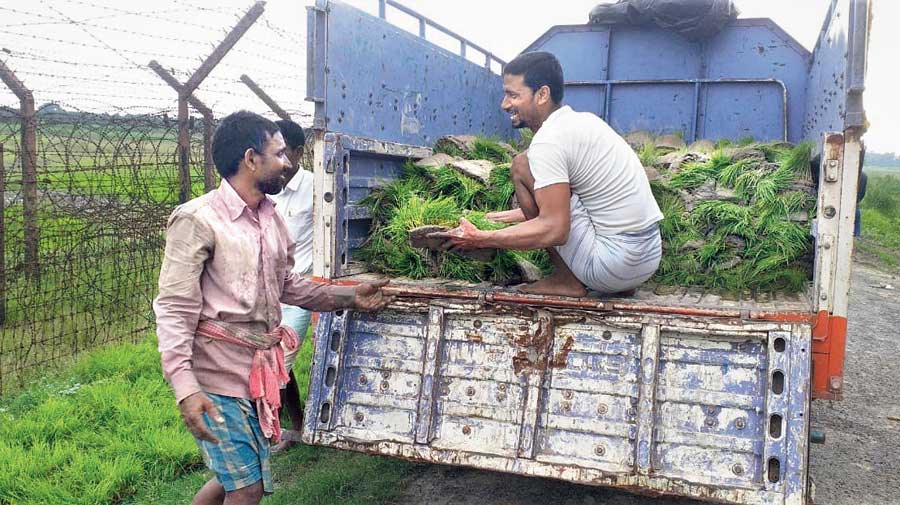 "It has never come to our mind that paddy can be sown on our land. We were in despair as despite having agricultural land, we had to work as migrant workers. After the lockdown, we were in utter distress but the initiative taken by the panchayat member and the assistance provided by the agriculture department has really helped us to get out of the situation," said Mondal.
Many others like him want to focus on farming again, instead of foraying for jobs in other states.
The initiative, Rajak, the panchayat member said, has also helped many others.
"Those owning land have started engaging otherswho do not have land and used to work in other states like them. Altogether, the initiative has helped at least 500 families of these villages," he said.