Organisational rejig for Bhutan tourism
In the hill country, government intends to bring autonomous agencies like councils and commissions into fold of the ministries, barring a few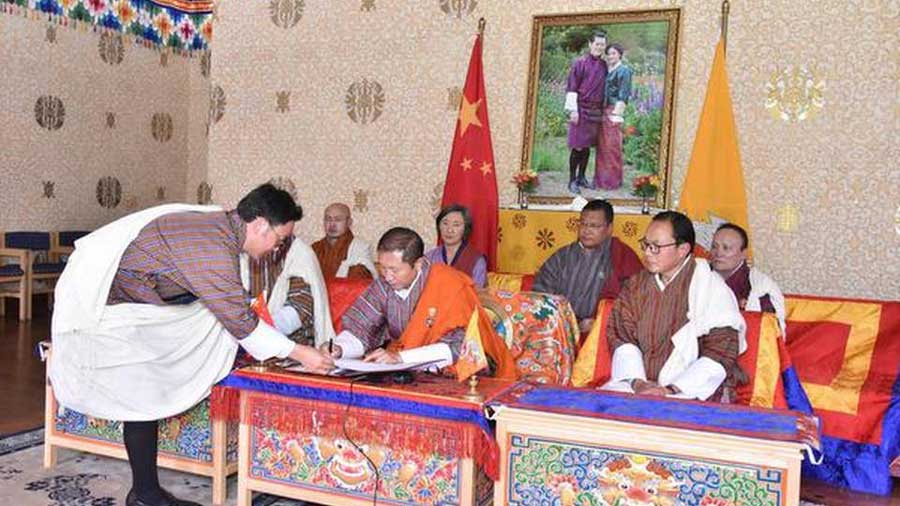 A Bhutan monastery
File Picture
---
Published 03.11.22, 01:53 AM
|
---
The Bhutan government on Tuesday announced to absorb the Tourism Council of Bhutan (TCB), an autonomous organisation, into the ministry of economic affairs as one of its departments.
North Bengal tourism stakeholders are keenly following the development as Bhutan contributes a good part of tourism revenue to their kitty. Till 2020, around 70 per cent of foreign tourists visiting Bhutan were Indians.
"Now the TCB will no longer exist. Instead, it will be known as the department of tourism and function under the ministry," said a source.
In Bhutan, the government intends to bring autonomous agencies like councils and commissions into the fold of the ministries, barring a few.
The department of tourism, sources said, has been mandated to work for development of the tourism sector which includes planning and policy making, marketing and promotion, human resource development, regulation and monitoring among others.
Samrat Sanyal, the general secretary of Himalayan Hospitality and Tourism Development Network, an apex body of tourism stakeholders in east and northeast India, said: "We hope this change facilitates movement of tourists into the country. We are already adhering to the new rules and regulations and expect that no further preconditions will be announced for entry of tourists. All of us are working to revive a sector that took a beating during the pandemic."
From March 2020, when Bhutan stopped entry of foreign nationals, to September 23 this year, when it reopened its land borders, the country took a number of decisions pertaining to tourism sector, such as a sustainable development fee of 200 USD a day for foreigners other than Indians (the SDF is Rs 1,200 per day for Indians).
Among other decisions which the Bhutan government has made in recent times, include introduction of a user fee for any entrant walking into the country and a new mechanism to keep note of every such entrant.
It also brought about a reclassification of hotels and a domestic tourist registration system.
Raj Basu, a veteran in the tourism industry, said there is an apprehension as to whether, unlike the council (TCB), experts and members of the industry will be there in the department.
"The TCB was a holistic approach where policy makers and experts of the industry were there with government officials. They came up with certain policy decisions which helped in growth of the country's tourism sector. Now that it has been made a department, we don't know whether it will function in the same manner as the TCB or will be an entirely bureaucratic mechanism," said Basu.