Open-air gym in GC Block park
The gym has leg press, chest press, arm wheel double and a sit-up and push-up bench, among other equipment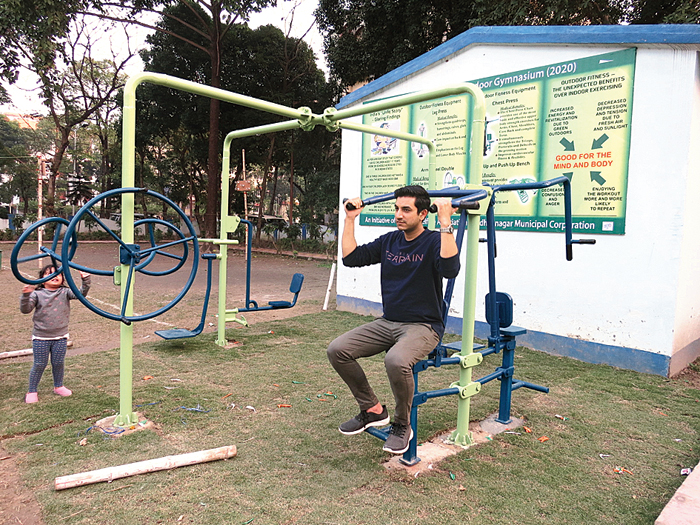 ---
---
An open-air gymnasium was inaugurated in GC Park on National Youth Day, the birthday of Swami Vivekananda, on Sunday.
The gym has leg press, chest press, arm wheel double and a sit-up and push-up bench. A board that forms the backdrop explains which parts of the body each equipment is expected to benefit. The arm wheel double, for instance, develops upper body strength and works on the shoulder, elbow and wrist muscles.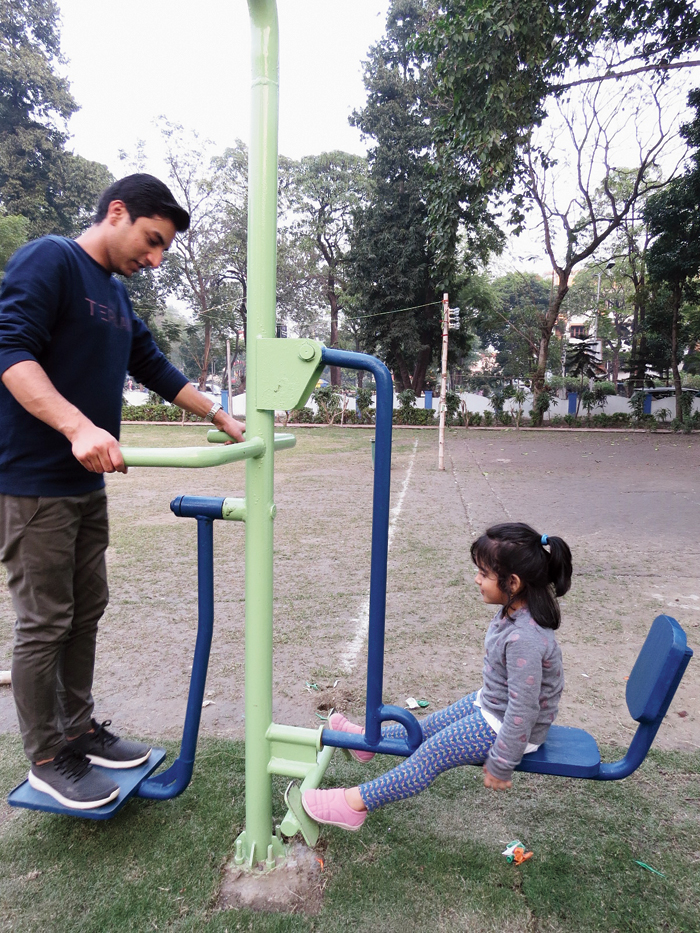 The equipment are simple enough to figure out the use of without a trainer. "I am seeing this for the first time today. I jog and do free hand exercises in the park. Henceforth I will use these as well," said Santanu Bhattacharya, who had come with his two daughters.
The outdoor gym was mooted by vice-president of GC Block Welfare Association Sujoy Saha. "My son studies sports management at the University of Canberra. I have seen such outdoor gyms in the parks of Australia as well as in China where I have also visited factories that manufacture such gear," said Saha, a former basketballer. The equipment at the park came from a factory in Howrah.
The funds came through private sponsorship facilitated by block residents. "The bill came to Rs 2.75 lakh," said secretary Santanu Das.
Saha stressed on the benefits of exercising in the open. The block also has an indoor gym that is almost ready to be inaugurated for about a year now. "We hope to open it soon," Das said.