NRC panic triggers another attack in Birbhum's Margram
On Wednesday, the house of another NGO worker had been attacked in Birbhum's Mallarpur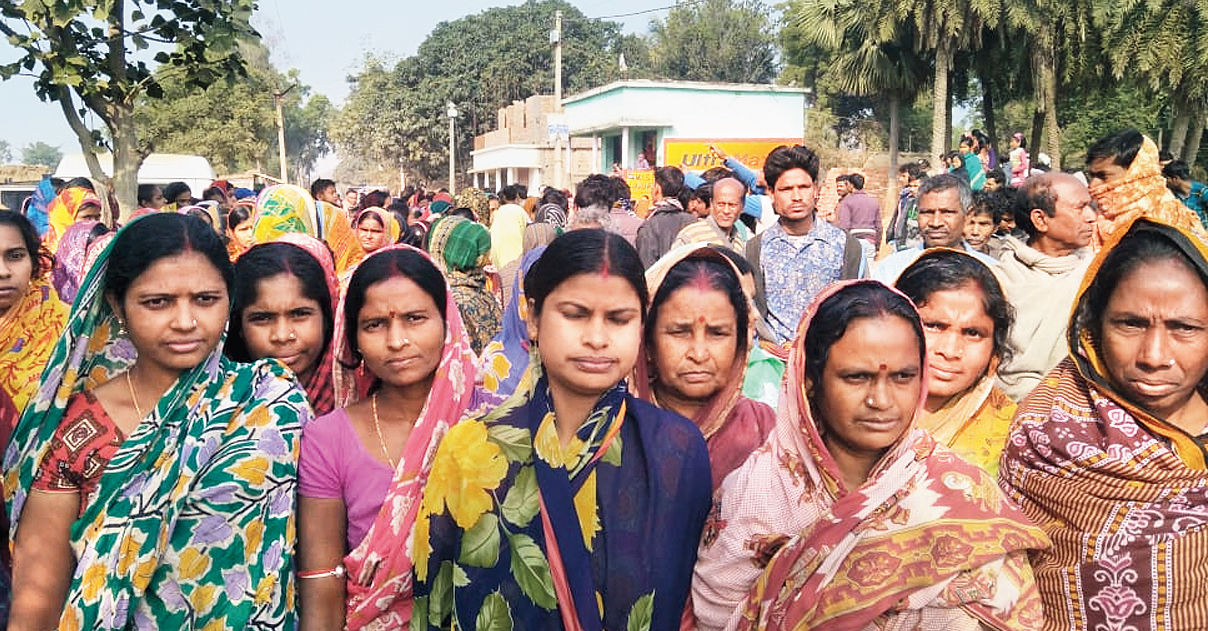 ---
---
A group of 400 villagers in Birbhum's Margram hurled bricks at and gheraoed the home of an NGO worker on Thursday morning as they suspected she was collecting documents to verify their citizenship.
On Wednesday, the house of another NGO worker had been attacked in Birbhum's Mallarpur as her work led to local people believing that she was collecting data related to their citizenship.
The woman who faced the wrath in Margram on Thursday was Rejina Biwi. A large group, consisting mostly of women, laid siege to her home at Ambha. Sources have said Rejina is an NGO worker who was seen collecting documents from villagers last month in connection with an "Internet-awareness drive".
The sources said the villagers had manhandled her after "suspecting she was verifying villagers' citizenship records."
"She collected our documents, including voters' identity cards and Aadhaar cards, a month ago. We think she was a spy and collected documents to drive us out of the country," a villager said.
A large police team reached the village on Thursday afternoon and brought the situation under control through loudspeaker announcements that Rejina "has no connection to the NRC".
Mukul rules out NRC
BJP leader Mukul Roy on Thursday said the National Register of Citizens would not be implemented — a statement that contradicted party state president Dilip Ghosh's insistence on its roll-out across the state.
"NRC will not be conducted at all. There was no discussion on the NRC at the cabinet of the central government," said Roy.