Note-ban plan gains currency
DeMo buffer to cushion Kashmir blow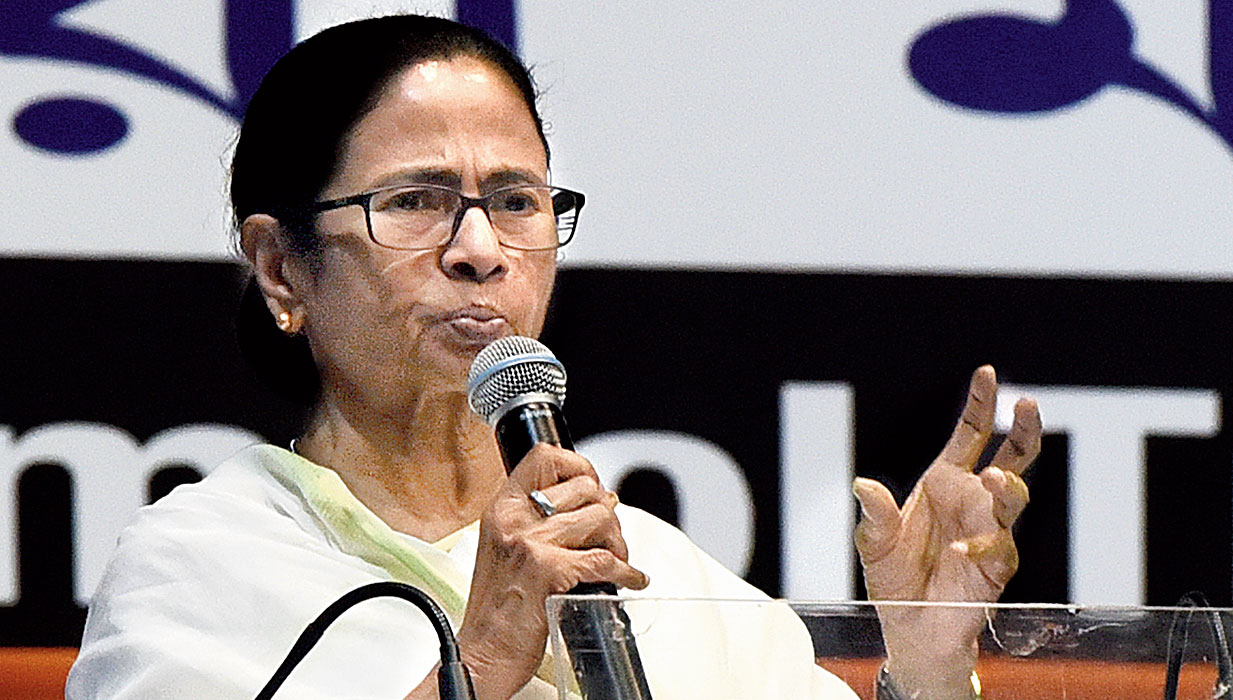 The state had allotted Rs 300 crore initially to help 50,000 labourers who had lost jobs in various states because of the demonetisation
File Picture
---
Calcutta
|
Published 05.11.19, 07:54 PM
|
---
The Mamata Banerjee government has decided to bring the 133 labourers who returned from Kashmir on Monday under a scheme meant to help those who had lost jobs in the wake of demonetisation.
The Samarthan scheme — launched in early 2017, months after note-ban decision — will help the families of labourers forced to return after five Murshidabad workers were killed by suspected militants in Kulgam last week.
"The workers who returned from Kashmir would get a one-time financial assistance of Rs 50,000 to start alternative livelihoods. They would also be brought under some other schemes. The district magistrates would look after the other needs, if any, of the workers," the chief minister said on Tuesday.
Government sources said Mamata had directed officials to bring such families under housing schemes if they didn't have proper homes. The workers could, if needed, be given the benefit of the subsidised food grain plan under which rice is supplied at Rs 2 a kilo, the sources said.
The largest batch of workers who returned from Kashmir on Monday had demanded work. "We cannot arrange alternative work for so many people overnight. Instead, we can extend financial support so that they can start a small business," said a senior official.
Sources said under the Samarthan scheme, the state had allotted Rs 300 crore initially to help 50,000 labourers who had lost jobs in various states because of the demonetisation. "If labourers working in other states want to come back and apply under the scheme, they would be given the financial support. We are also running several skill development programmes. We will try to bring the workers under them so that they get better opportunities to earn livelihoods in Bengal or outside," said a Nabanna official.
The workers who returned from Kashmir have said they earned more there. "Some used to earn about Rs 20,000 a month, besides bonus and travel costs. In Bengal, they could make no more than Rs 5,000 a month," said a source.
Some officials, however, stressed the need for industrialisation as a way to address the problem.