North Bengal: Private schools await official circular on reopening
Colleges, universities and other institutions of higher education will also reopen from November 16, Mamata had added on Monday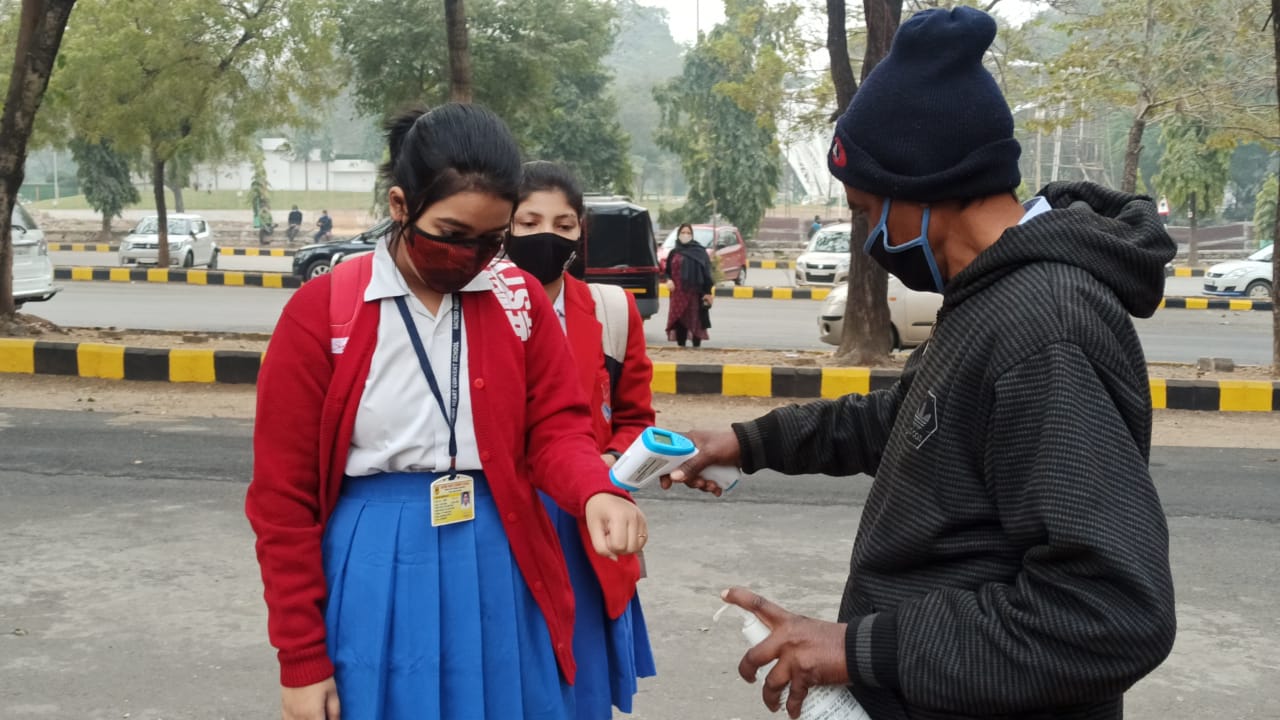 On March 16, 2020, the Bengal government had shut schools in view of the pandemic.
File photo
---
Siliguri
|
Published 27.10.21, 01:44 AM
|
---
Authorities of private schools in Siliguri and in the hills of north Bengal are waiting for an official circular of the state government to decide if they will reopen their institutions, at least for Classes IX to XII, along with the state-run and state-aided schools.
On Monday, chief minister Mamata Banerjee had announced that government schools will reopen for students of Classes IX to XII from November 16, after a gap of almost 20 months.
On March 16, 2020, the Bengal government had shut schools in view of the pandemic. Online classes began shortly afterwards.
Colleges, universities and other institutions of higher education will also reopen from November 16, Mamata had added on Monday, and stressed on sanitising the buildings in time before that date.
In all, there are around 70-odd ICSE schools in the hills and Siliguri, along with 30-odd CBSE schools.
S.S. Agarwal, the president of North Bengal Sahodaya School Complex (NBSSC), an association of CBSE schools in the region, said they will hold a meeting on October 30 with the principals and administrators of all CBSE affiliated schools of north Bengal.
"The first-term board exam for Classes X and XII will be held offline in the last two weeks of November. After exams, we will hold a meeting and take a decision on the issue," said Agarwal, also the principal of Siliguri Model High School.
"We need to confirm that all teaching and non-teaching staff, bus drivers and allied staff have received both doses of the Covid vaccine before classes resume. Also, whether all the students will attend classes daily in school or be called on alternative days," said a representative of AHLIS (All Hill Listed ICSE Schools), an association of ICSE schools in the hills.
The principal of a well-known ICSE school in Siliguri said he wanted to read the circular that the state government was likely to issue on reopening schools.
"It is evident that a set of guidelines or standard operating procedures on Covid 19 safety will be stated in the circular that schools will have to follow. We want to see it before making a decision," said Velloor Chacko Jose, the principal of Don Bosco School, affiliated to the ICSE, in Siliguri.
Authorities of a number of state-aided schools across north Bengal have started sanitising their premises in view of the chief minister's announcement.
Atyuha Bagchi, the headmistress of Siliguri Girls' High School, said they were ready to resume classes. "We recently sanitised the entire and we will do it again shortly ahead of November 16," she said.
"All teachers and non-teaching staff of our school have been vaccinated and have planned to allow only two students to sit on one bench. If there is any other guideline from the state's side, we will strictly adhere to it," she said.