Nobel winner Abhijit Vinayak Banerjee to his father's rescue in class
Dipak Banerjee was the head of the economics department at Presidency (1978 to 1981)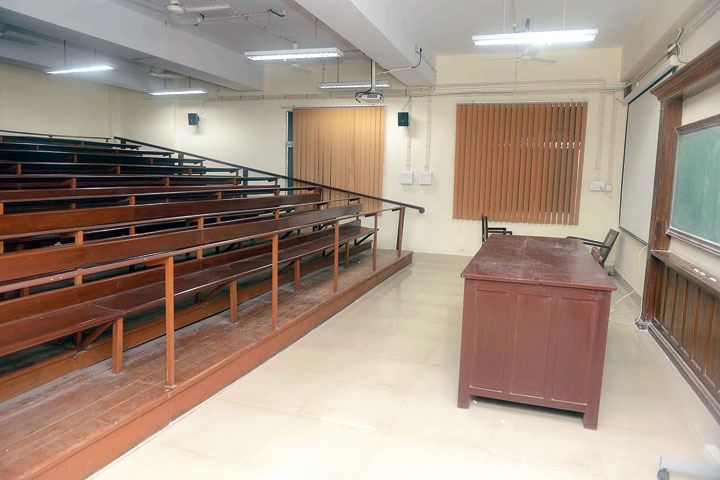 ---
Calcutta
|
Published 15.10.19, 02:19 AM
|
---
"In 1988 I had gone to the US and had a chance to interact with Findlay while I was visiting Columbia University. During the discussion he talked about Indian students with outstanding performance in America. About Abhijit, Findlay said he was a 'thinker and he will go to great lengths'," recounted Ghosh.
"Jagdish Bhagwati joined the discussion and also spoke about Abhijit. It was then that Findlay said he had planned to recruit Banerjee but Stanford University came up with a better offer and hired him as assistant professor. Findlay regretted that he could not appoint an original thinker," said Chatterjee.
Banerjee's original thinking would be reflected in his undergraduate answer scripts, said Chatterjee, who later joined Jadavpur University.
"There were a number of good students in his batch. Abhijit would score more than the others because of his original thinking."Anuradha Lohia, Presidency VC.
Lohia said Presidency University felt honoured for having engaged Banerjee in the search committee for the appointment of the first Infosys Foundation Chair Professor in Economics in 2015.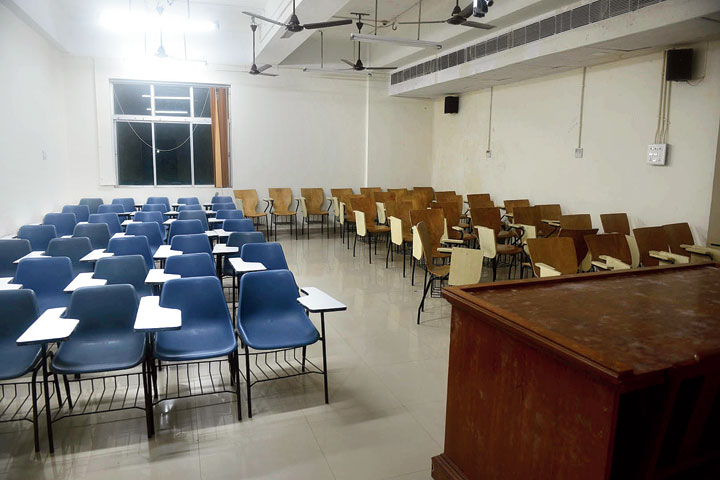 "Congratulations to Abhijit Vinayak Banerjee, the alumnus of economics department, Presidency University, for winning the Nobel prize in economics, 2019", reads a post by the university on its website.
Metro spoke to an economist who had taught the Nobel laureate at the erstwhile Presidency College, one of his batchmates at the College Street institution and the vice-chancellor of Presidency University about their association with Banerjee.
Santanu Ghosh, head of the economics department at Maulana Azad College and Banerjee's batchmate at Presidency.
Ghosh remembers Banerjee coming to the rescue of his father, Dipak Banerjee, in the classroom whenever the teacher would forget something while teaching mathematical economics.
Dipak Banerjee was the head of the economics department at Presidency when his son was an undergraduate student there (1978 to 1981).
"There were occasions when Dipakbabu would stop while delivering a lecture or forget something while teaching us mathematical economics. He would turn to his son and ask 'Jhima eta ki hobe bol to (Jhima, what could this be?)'. Abhijit would come to his father's help," recounted Ghosh.
Jhima was Banerjee's nickname.
"Friends used to tell Abhijit in jest, 'Ei tor baba ke parashona kore class e aaste bolbi (Tell your father to come to class better prepared)." Biswajit Chatterjee, Banerjee's teacher, who taught at Presidency College from 1977 to 1984, recounted that Ronald Edsel Findlay, professor of economics at Columbia University, New York, had regretted to him in 1988 that they could not recruit Banerjee because Stanford University had snatched him with a better offer.
"Even then we knew that he was the most famous and important economist of our time. What could be better than to have his advice on who to hire for the prestigious Infosys chair?" said Lohia.
The VC also spoke highly of Banerjee's contribution to Presidency as member of the university's mentor group.
The group was formed in June 2011, after Mamata Banerjee came to power, to convert Presidency into a "world class university". The group was dissolved in January 2018.
"Abhijit was part of the mentor group and he offered his valued counsel. When the bicentennial celebrations had begun in January 2017, Abhijit had written columns in several newspapers about the history of Presidency University," said Lohia.
Banerjee was the speaker at the global education summit that marked the start of the bicentennial celebrations.
"His wife Esther Duflo has given lecture at Presidency twice. Abhijit was instrumental in getting Jean Tirole (a French professor of economics who had received the Nobel in 2014) to inaugurate the global education summit," said Lohia.