Nisith defends ministry's decision to extend BSF jurisdiction
The Cooch Behar MP dubbed Trinamul's criticism of the decision "detrimental" to national security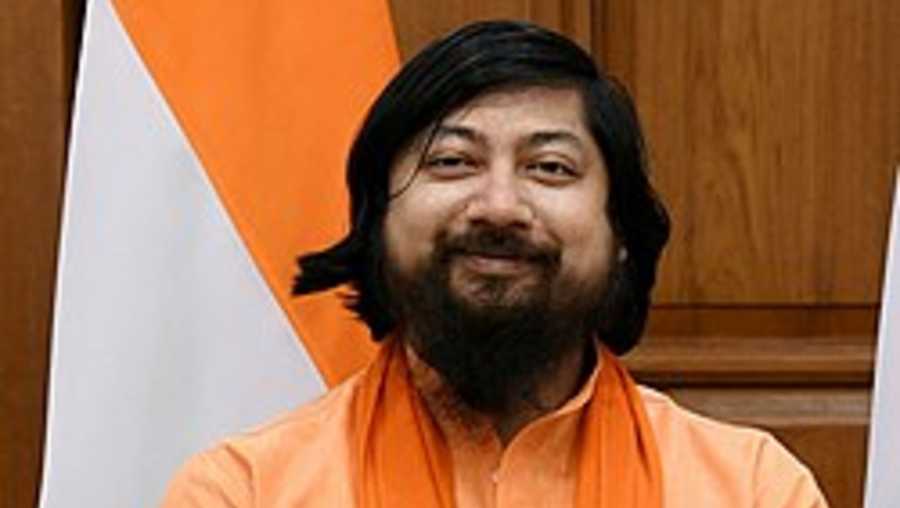 ---
Siliguri
|
Published 20.10.21, 02:58 AM
|
---
Union minister of state for home affairs Nisith Pramanik defended his ministry's decision to extend the jurisdiction of the Border Security Force (BSF) up to 50km from 15km into Indian territory from the India-Bangladesh border in the states of Bengal, Assam and Punjab.
Pramanik, also the Cooch Behar MP, dubbed Trinamul's criticism of the decision "detrimental" to national security.
Last week, the Centre decided to expand the BSF's jurisdiction, paving the way for it to conduct raids, make seizures and arrests within a 50km ambit like the state police. The decision led to anxiety in north Bengal, where it was found that areas spread under 50 police stations will now be within the BSF's ambit. Trinamul leader Firhad Hakim on Monday drew the analogy of Gabbar Singh from Sholay to say it would scare people. Pramanik on Tuesday said "there was no reason for wrong fears".
"It is a matter of national security and Trinamul is unnecessarily trying to politicise it," said Pramanik.
Pramanik, who was on his way to Delhi from Bagdogra, underscored the importance of the north Bengal in terms of national security.
"All of us know that north Bengal is located in chicken's neck (the area where the width of the Indian sub-continent is the thinnest and perched between Nepal and Bangladesh). We have four international borders here and this decision (of extending BSF's jurisdiction) can help in bolstering security of the region," said Pramanik.
Though the Union minister of state tried to drive home the message that people dwelling here will not face any problems with this decision, apprehension, however, continues to linger among people.
Prasenjit Ghosh, the secretary of Mahadipur Exporters' Association – Mahadipur in Malda district is one of the major land ports in north Bengal through which bilateral trade is carried out with Bangladesh – sounded perturbed.
"We are apprehensive that the trade might get affected if the BSF imposes fresh restrictions across its new jurisdiction. Thousands of trucks bound for Bangladesh are parked within this area of 50 kilometres and hundreds of small traders, who depend on the border trade, run their shops along the route that leads to the border. Such restrictions can also affect them," he said.
The decision has also nudged the agents associated with export. Bhupati Haldar, secretary of the Mahadipur Clearing & Forwarding Agents' Association, said they will soon hold a meeting with their members.
"Our members want to find out what can be ramifications of this decision. We would then sit for a discussion and if required, we will sent letters to the central government, seeking necessary steps so no fresh constraint comes up in the way of border trade," said Haldar.