New fraud case filed against BJP MP Arjun
Allegations that politician pilfered Rs 4.52 crore at Bhatpara municipality during his stint as the civic chairman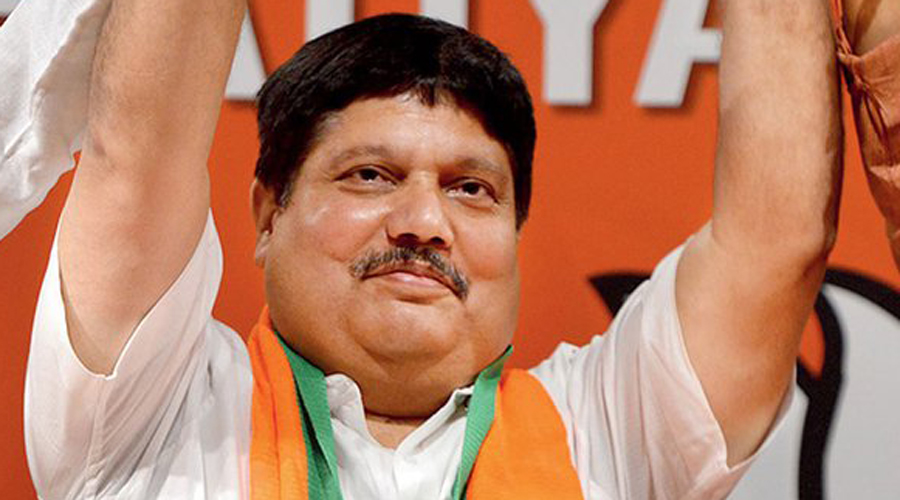 ---
|
Bhatpara
|
Published 30.07.20, 01:30 AM
---
Police started a case against Barrackpore BJP MP Arjun Singh on Wednesday for alleged embezzlement of Rs 4.52 crore at Bhatpara municipality during his stint as the civic chairman.
Armed with the observation of an audit report, the administrator at the municipality, Arun Bandyopadhyay, lodged a complaint at Bhatpara police station on Wednesday.
"The complaint pertains to the construction of a sewerage system in which the former civic body chief had paid the amount to a farm though the work was not executed," said a police source.
In 2019, Singh joined the BJP ahead of the Lok Sabha polls and won the Barrackpore seat.
Sources said the proprietors of the firm, which took the payment for the sewerage construction but didn't execute the work, were Singh's family members.
"Audit reports revealed a number of cases of misappropriation of government funds during the tenure of Arjun Sing. The present case is one of them. We have urged police to conduct a probe", said administrator Bandyopadhyay.
Terming the police complaint as a "desperate attempt to malign" him, Singh said: "This is a renewed attempt of Trinamul to harass me. I will fight it legally. People of Bhatpara reposed their faith on me, which became a concern for Trinamul."