Murder cuffs on neighbour
Police said the accused had said that the 64-year-old victim had touched his wife in the cheek and that offended him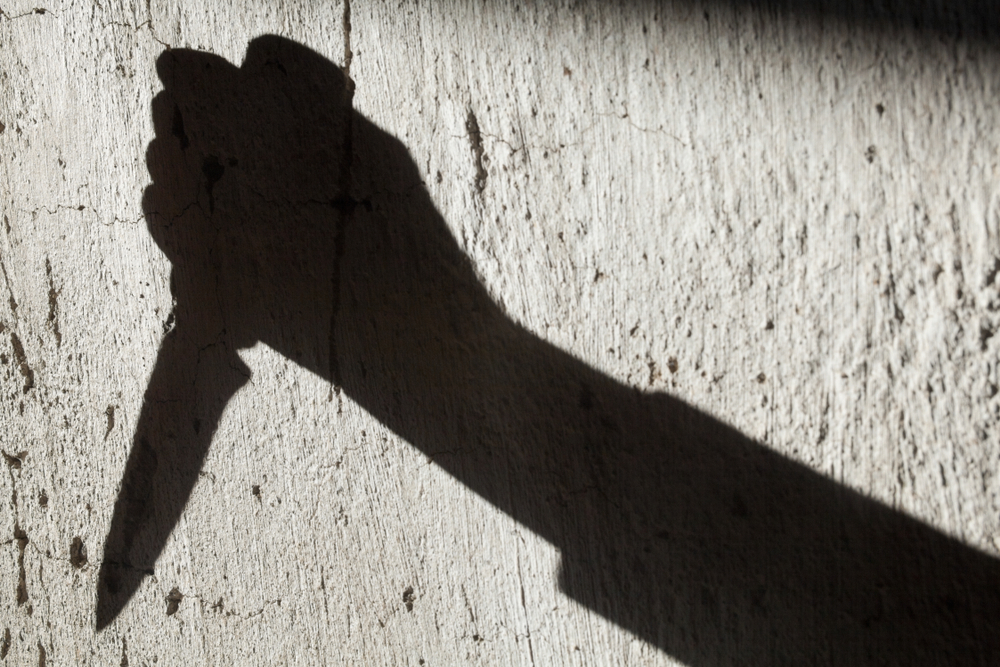 Mohammad Abdul Rafik – wan auto-driver by profession -- was found with his throat slashed with a meat chopper
Shutterstock
---
Calcutta
|
Published 02.11.19, 09:08 PM
|
---
A neighbour of an auto driver who was found with his throat slit in his Tiljala Road home on Tuesday was arrested on Saturday on murder charges.
Officers of the detective department's homicide wing arrested Mohammad Ismail, 35, from his Tiljala Road home.
He apparently told cops that he was angry with Mohammad Abdul Rafik, 64, the auto driver, for pinching his wife in the cheek.
Rafik's wife Jahida Salim was at her parents' home on Bright Street on Tuesday when he was killed, police said.
"Ismail said he was upset with Rafik for pinching his wife's cheek a few days ago. He suspected Rafik of eyeing his wife for an illicit relationship," an officer in Lalbazar said.
He apparently told cops that he had thrown a meat chopper he used to slash Rafik's throat into a water body.
A disaster management team has been engaged to fish it out from the water body mentioned by Ismail.
Ismail, who is Rafik's next-door neighbour had deliberately prised open a cupboard and ransacked the house to make it appear that the murder was for gain, the police said.
A screw driver was found near the cupboard.
"There was a deliberate attempt to divert the investigation to make it appear like a murder for gain. But detailed investigation showed nothing was missing from the house," the officer in Lalbazar said.
"The money was intact inside the locker. The forensic report said the screwdriver was not used to break
open the cupboard. The way Rafik's throat had been slit suggested revenge could be the motive."