Men who overturned gender stereotypes
NGOs suggest male family members take up domestic chores and give women a new life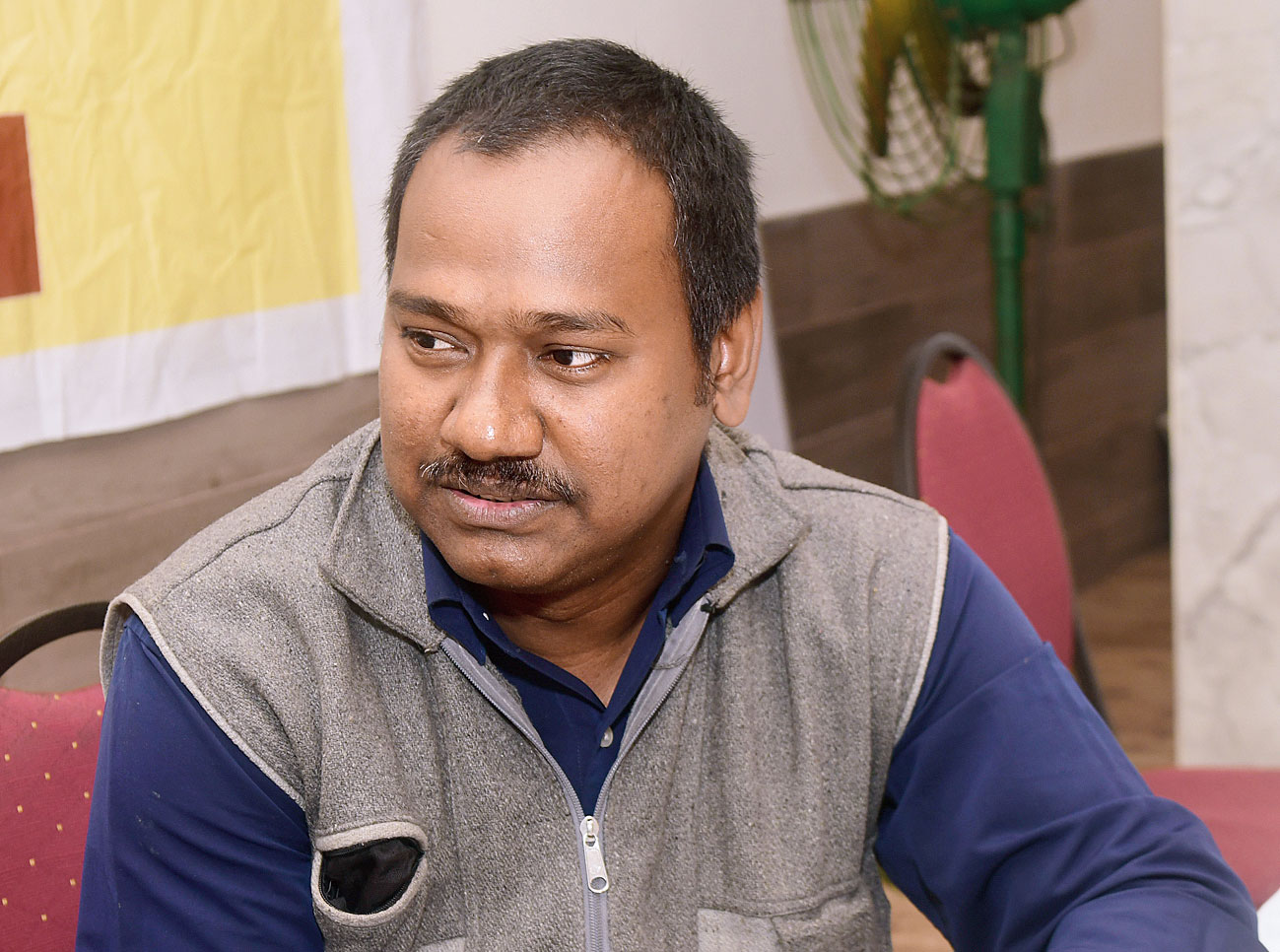 Tapan Chakraborty at the event organised by NGOs Jeevika and Parichiti on Thursday
Pictures by Bishwarup Dutta
---
Gariahat
|
Published 06.02.20, 08:30 PM
|
---
Wash plates, check. Fetch water, check. Buy grocery, check. Cook a meal for the family, work in progress.
Tapan Chakraborty is often taunted by his neighbours in a Dhakuria slum for doing "women's jobs". But his logic is simple: "If I can drink the water, what is the problem in fetching it from the tap?"
Chakraborty, in his 40s, and several other men on Thursday shared stories of breaking stereotypes after being part of an awareness programme initiated by NGOs Jeevika and Parichiti, which work for "a violence-free gender-equal world".
The members of the NGOs also shared some of the findings of surveys conducted by them in pockets of south Calcutta and some villages of South 24-Parganas (see chart).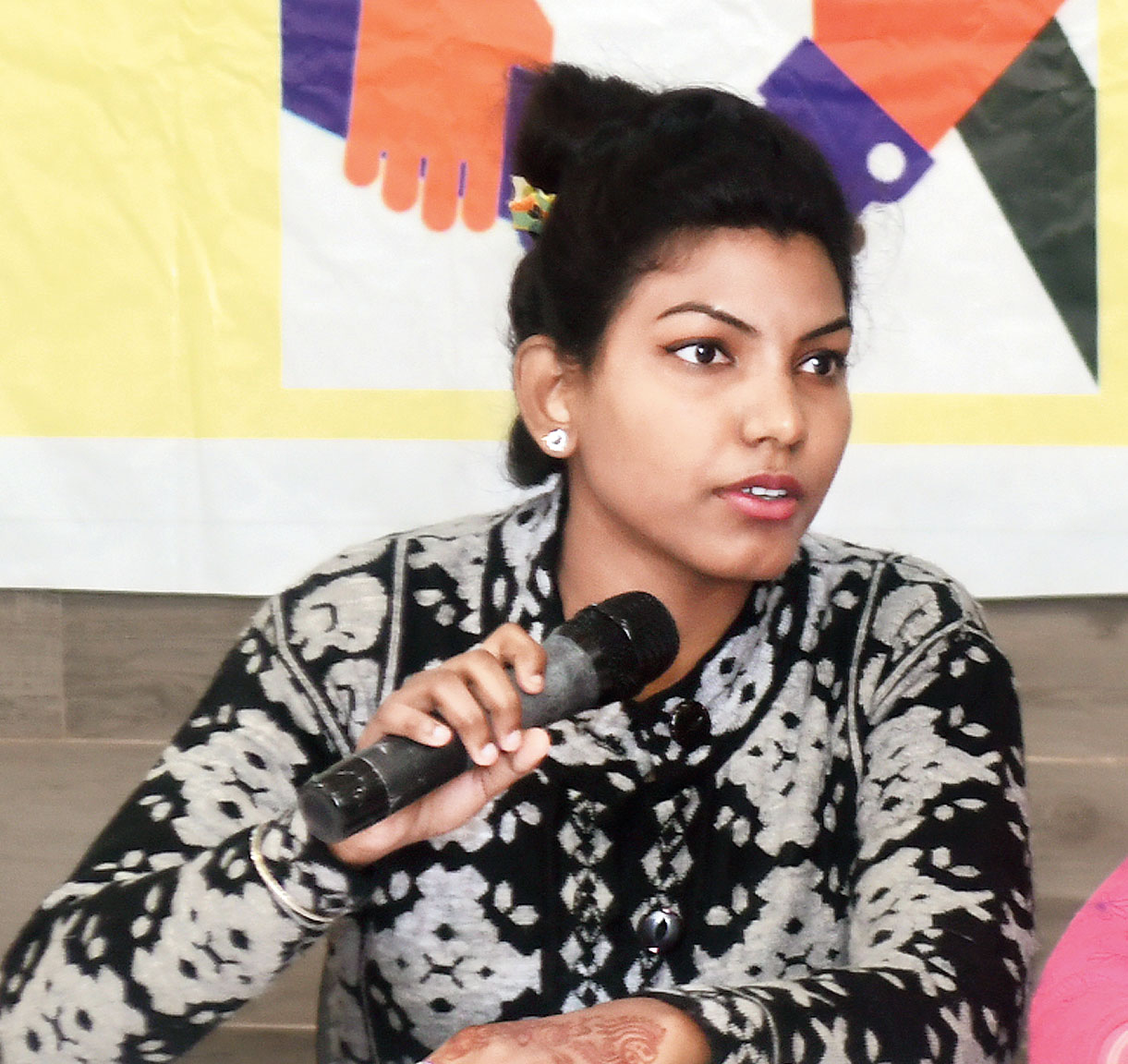 The men — most campaigns are conducted in poor neighbourhoods of Calcutta and South 24-Parganas — are taught to challenge conventions that men are breadwinners and should not engage in domestic work.
Milan Sardar, a farmer at a village in Bishnupur block of South 24-Parganas, around 30km from Calcutta, and Nirmal Naskar, a fish trader, were the catalysts in changing a 70-year tradition in the village. The annual kirtan festival, held around Doljatra, saw the participation of female singers for the first time last year.
When Sardar and Naskar started campaigning for inclusion of women in the festival, they met stiff resistance from some men but did not give up.
"Any change is met with resistance because you have to fight a feeling entrenched in people's minds for years. But after acceptance, the road is easy," Sardar told the audience at an auditorium in Gariahat.
Some young women, who said their lives had changed after coming within the ambit of the NGOs, were also present at the workshop.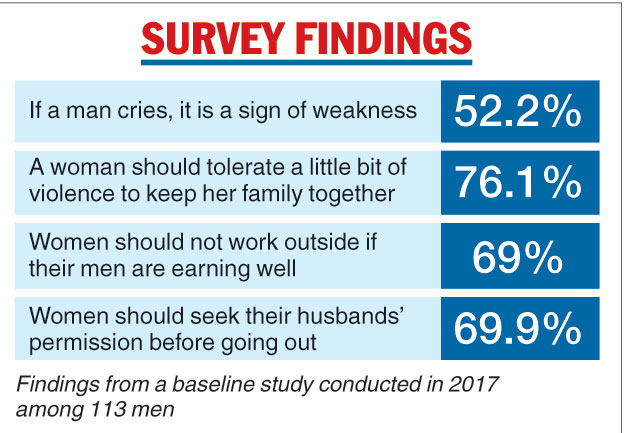 Samira Khatun, who lives in a village near Bakrahat in South 24-Parganas, around 28km from Calcutta, spoke of her brother who returned home from tuition at night and went out with his friends regularly.
"I never got permission to do the same because I am a girl," she said.
She recounted being chased by three youths on a two-wheeler one evening and how she managed to hide in a dark alley to save her life.
Samira came in contact with the NGO in 2015. Now, she is doing her graduation from an open university, notwithstanding her family's objections to a girl's higher education.
"No one dares tease us now. We are addressed as ma'am," she said.