Mamata Banerjee seeks inclusive representation of office bearers
In the SMC, there are 10 office bearers' posts for elected representatives, including chairman, mayor, deputy mayor and seven members (mayors-in-council, who are in charge of departments)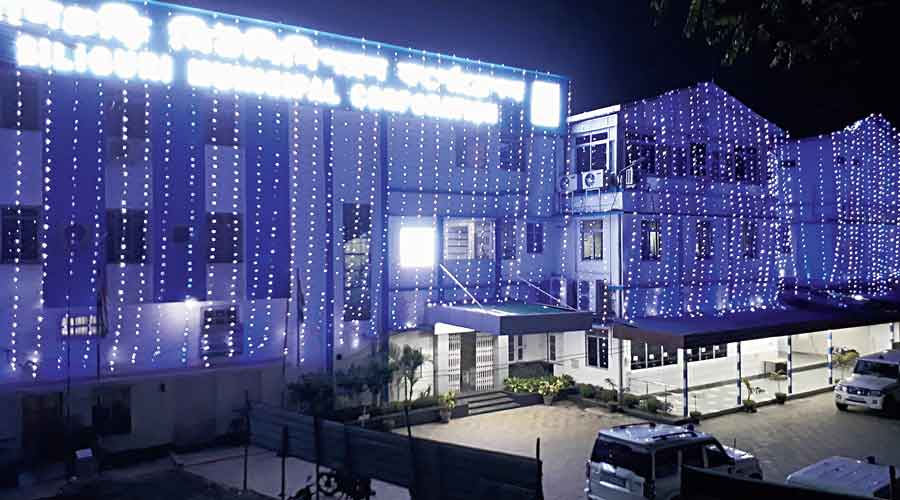 ---
Siliguri
|
Published 20.02.22, 02:22 AM
|
---
The Trinamul leadership in Siliguri is working on various possible permutations of winners to find out the best combination of elected office bearers of the Siliguri Municipal Corporation, which the party won for the first time.
The reason: after the victory at the municipal elections here, chief minister Mamata Banerjee made it clear to Gautam Deb, the would-be mayor, and his party colleagues that elected representatives of different communities should be included in the activities of the SMC.
"Siliguri is a city with a mixed population and people from different communities have voted for us. Among office bearers, we have to ensure proper representation of all these communities and women," said a Trinamul insider.
In the SMC, there are 10 office bearers' posts for elected representatives, including chairman, mayor, deputy mayor and seven members (mayors-in-council, who are in charge of departments).
Unlike Asansol and Bidhannagar, names of Siliguri deputy mayor and chairman have not yet been announced by the state leadership.
In Siliguri, Trinamul won 37 of 47 wards. Winners include 14 women candidates (around 40 per cent), seven non-Bengali candidates (including a Gorkha candidate) and a candidate from the minority community.
Also, winners include youths like Kuntal Roy and veterans like Pratul Chakraborty.
"It is a challenge for the party to draw up a list of office bearers that meets all the parameters. But it is necessary so as to tell the city that the new civic board is all set to work with a holistic approach," said a senior party functionary.
On February 22, elections for the post of mayor and chairman would be held at the civic body. It would be followed by selection of the deputy mayor and the MMICs. So far, there are no indications from the Opposition parties that they will field candidates for the posts of mayor and chairman, said SMC sources.
A district Trinamul leader said that after winning the civic polls here, they are focusing on the three-tier panchayat polls of Siliguri subdivision that is due and can be held any time. In the subdivision, the parent rural body is Siliguri Mahakuma Parishad which the Trinamul has never won. In the two lower tiers, there are four panchayat samitis and 22 village panchayats spread across four blocks.
"The selection of office bearers with due representation from all sections in the SMC would also help us to secure support from people dwelling in rural areas of the sub-division (outside SMC area) for the rural polls. Siliguri Mahakuma Parishad is the sole top tier rural body in Bengal where Trinamul has never been in power. We want to break the record this time," the leader said.