Lok Sabha elections 2019: CPM readies list to check dummy voting
ASD voters are dropped during revision of electoral rolls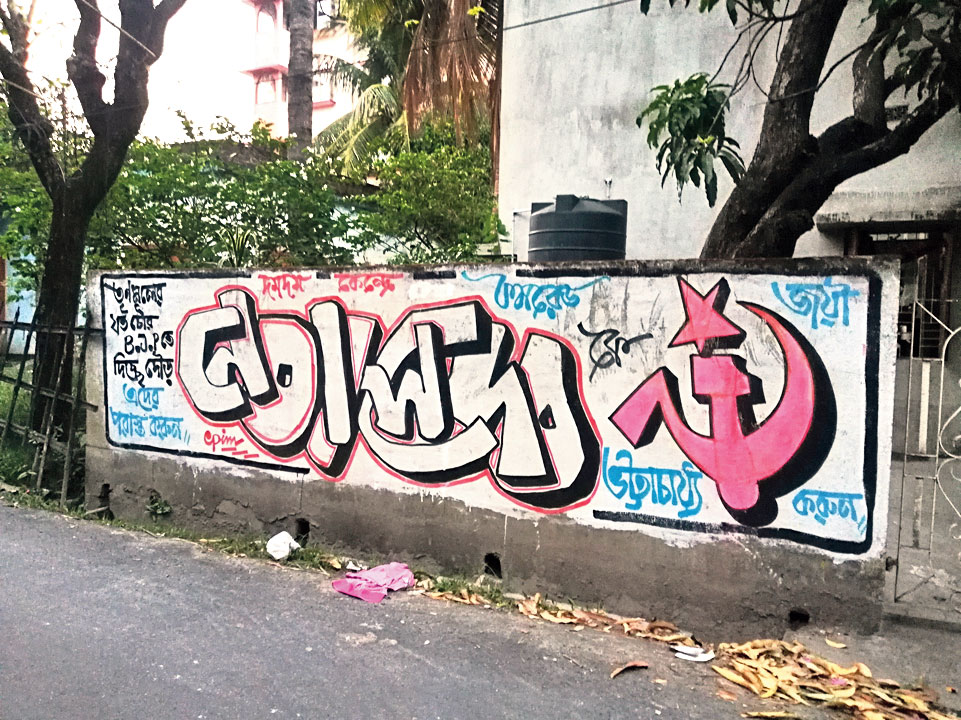 ---
|
Dum Dum
|
Published 18.05.19, 08:00 PM
---
CPM leaders in Dum Dum have prepared lists of absentee, shifted and deceased voters — referred to as "ASD" in poll parlance — that they plan to submit to the presiding officers of booths before the election starts on Sunday to check dummy voting.
"We have worked hard to draw up the lists for each booth…to prevent looting of votes by the ruling party. We will ask the presiding officers to give us a received copy after signing it," said Nepaldeb Bhattacharjee, the CPM nominee for the Dum Dum Lok Sabha seat. Such lists have been prepared for all 1,761 booths in the constituency.
ASD voters are dropped during revision of electoral rolls. But a poll panel official admitted that despite its efforts, ASD voters do figure in the final rolls. The number varies between 40 and 60 in each booth. In some cases, it goes up to 100.
Officials said most parties try to take advantage the flaws by sending dummy voters. "If the agents of Opposition parties do not protest and poll officials do not object, the dummy voters cast votes without any trouble," said a poll official.
According to the official, the practice of sending dummies against ASD voters started during Left rule and it continued during Trinamul rule in the last few years. "If a party can get 50 ASD votes in each booth in a constituency with 2,000 booths, it can get a head-start with one lakh votes even before a single (genuine) vote is cast," the official said.
In Dum Dum, CPM candidate Bhattacharya didn't want to comment on the history of the practice, but vowed not to give any "advantage" to Trinamul on Sunday.
According to the CPM plan, polling agents of the party will carry two copies of the ASD lists. "They will submit one copy and get another copy received by the presiding officer… Our agents will protest if anyone turns up at the booth against the names of ASD voters. If the poll officials allow such persons to vote despite our protests, we will lodge complaints with the poll panel with proof, " said Bhattacharya.
According to another CPM leader, they decided to draw up the ASD lists as their surveys had revealed that the ruling Trinamul had sent dummy voters and got "undue advantage" in earlier elections.
A senior official said, however, that the plan "didn't look fool-proof". "The CPM has been failing to send agents in all booths. Besides, it is not always possible for the agents to protest as they are often forced into submission (during such alleged malpractices)," the official said.
Trinamul district president Jyotipriya Mullick scoffed at the CPM plan. "They lose elections because they don't have the support of people. There is no point accusing anyone else. Let's see what their plan yields this time," said Mullick.