Tea focus on crèches, health centres in north Bengal
State labour department has taken up the task to build the centres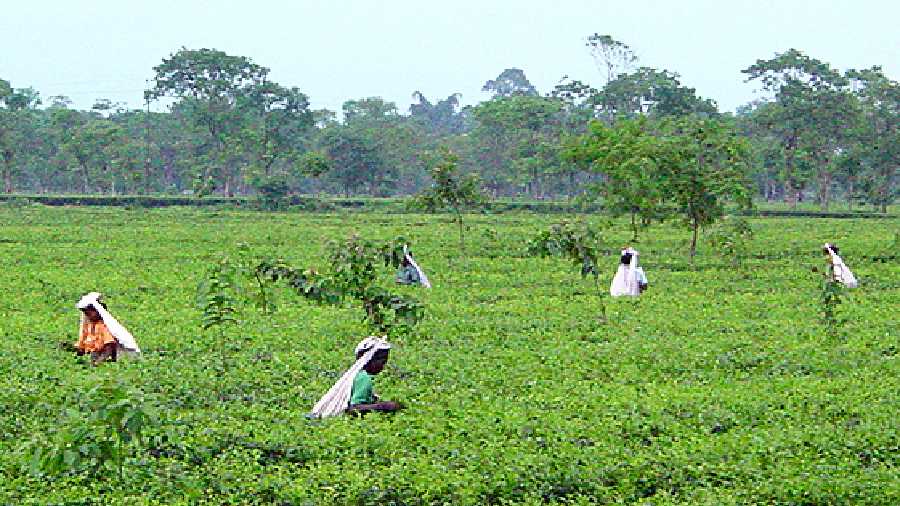 In north Bengal, more than 10 lakh dwell in tea estates.
File picture
---
Siliguri
|
Published 15.02.23, 03:14 AM
|
---
The state labour department has identified locations to set up health centres and crèches in tea gardens of north Bengal and work to set up the facilities has begun in places, state labour minister Moloy Ghatak said here on Tuesday.
"We have identified 43 locations where health centres will be set up in the tea gardens. Also, another 70 sites have been selected for crèches. The north Bengal development department will execute the construction work. They have floated tenders and work has begun in some places," said Ghatak, on the sidelines of a meeting of the tea directorate in Uttarkanya.
In north Bengal, more than 10 lakh dwell in tea estates.
Ghatak's decision follows an announcement made by Trinamul MP and party's all-India general secretary Abhishek Banerjee. In September last year, Abhishek announced health centres and crèches for tea workers and their kin.
The state labour department had taken up the task to build the centres.
"We are also working to meet another announcement of Abhishek Banerjee. Our officers have started distributing identity cards among tea workers. Even today, cards were distributed at a tea estate in Terai," said an official of the department.
Ghatak said women's selfhelp groups would run crèches.
"Once the health centres are ready, we will depute doctors, paramedics and pharmacists," he said.
The initiative is being seen as an attempt by Trinamul to woo the tea population where many had voted for the BJP in recent elections.
The labour minister, asked about fixing minimum wages for tea workers, passed the buck to trade unions and planters.
In 2015, the state formed an advisory committee of stakeholders of the sector and some state officials to fix and recommend the minimum wage rate to the government. No rate has been decided yet.
"The trade unions and the tea planters have to reach a consensus through talks. Once they finalise the rate and recommend it to us, we will immediately notify the rate. The state doesn't have any other role," said Ghatak.