Jalpaiguri death after hunt for NRC papers
Folk singer found hanging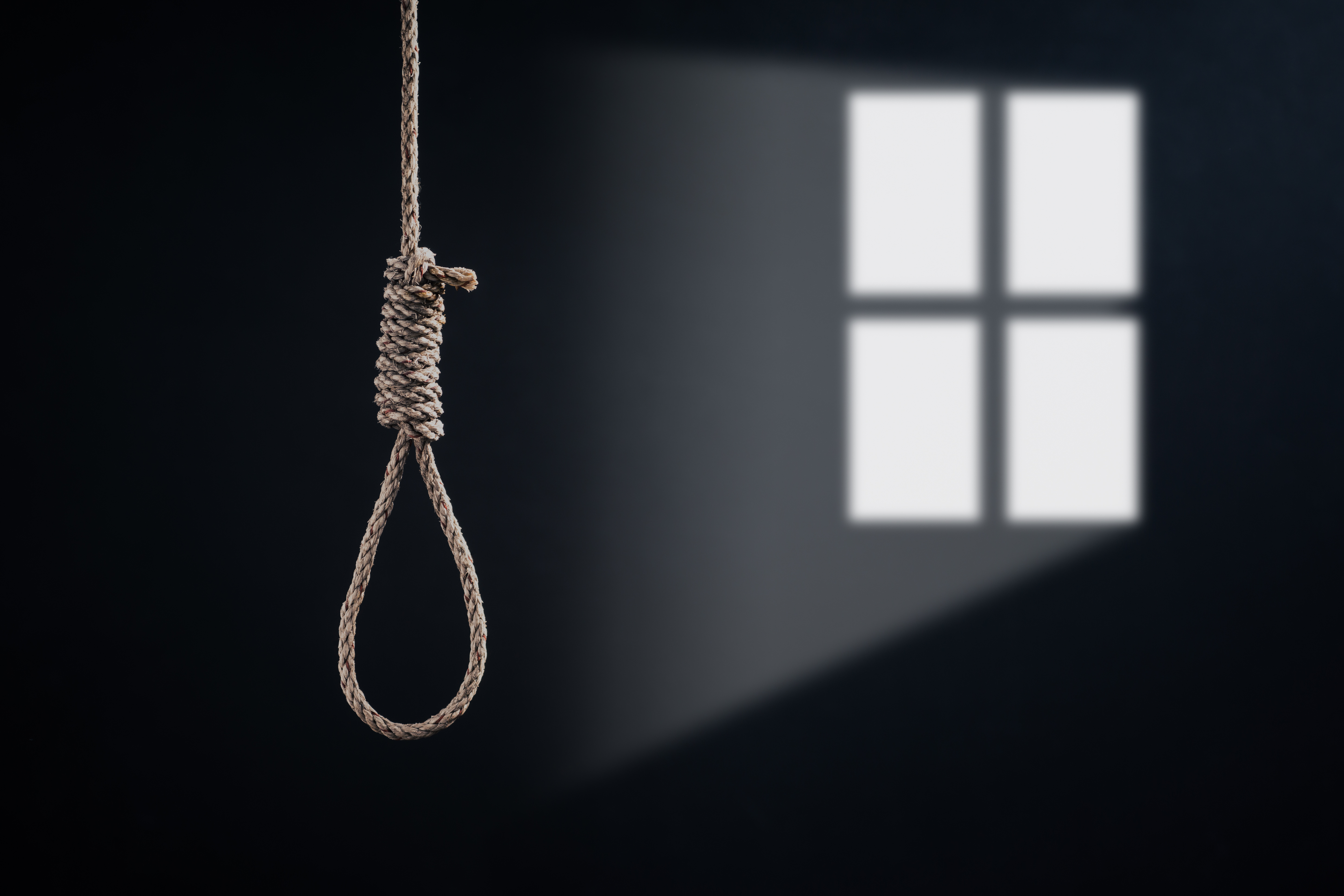 The suspected suicide of Sahabuddin Mohammad, at Panidhura village underscored how repeated declarations by BJP leaders of an Assam-like NRC in Bengal have caused panic in the border districts
Representational picture from Shutterstock
---
Jalpaiguri
|
Published 05.12.19, 08:16 PM
|
---
Panic over the National Register of Citizens (NRC) claimed another life in Bengal on Thursday with a Jalpaiguri folk singer found hanging from a tree near his home and his family saying that he'd been frantically searching for citizenship papers.
The suspected suicide of Sahabuddin Mohammad, 69, at Panidhura village underscored how repeated declarations by BJP leaders of an Assam-like NRC in Bengal have caused panic in the border districts.
Sahabuddin, a father of three, had been upset for the past few days and was frantically searching for documents to prove his citizenship, his family members said.
"He was a popular Bhawaiya (a form of Rajbanshi folk song) singer. It is unfortunate that he took his life out of panic," said Umesh Sharma, a researcher in Jalpaiguri.
According to the state government, over 10 persons have died in Bengal over NRC-liked reasons since the publication of the final list in Assam on August 31. The number is five in Jalpaiguri alone.
Although chief minister Mamata Banerjee has offered repeated assurances that there would be no NRC in Bengal — the government ran awareness campaigns to allay such concerns — the death of Sahabuddin suggests the fears have not gone away.
In Jalpaiguri, Alimul Alam, a nephew of Sahabuddin, said the singer also ran a grocery shop in front of his house to make ends meet.
"He was depressed as he could not find proper documents related to his land. He would be glued to TV to know about NRC and would often say that if he could not get those documents, his citizenship would be called into question. Some recent remarks of leaders had left him more scared," said Alimul.
The singer has a son and two daughters. According to them, he also wanted to get some of his identity papers rectified.
On Thursday, the relatives of Sahabuddin said they could not find him at home and, after a search, spotted his body hanging from a tree near their house.
Police officers said they had started a probe. "Preliminary investigations reveal he (Sahabuddin) was suffering from depression. We are probing the case," said Y. Srikant, assistant superintendent of police, Jalpaiguri.
Before Sahabuddin's death, four persons in Jalpaiguri had taken their lives out of NRC panic since September, said sources.
Dulal Debnath, the deputy chief of the Jalpaiguri zilla parishad and a Trinamul leader, blamed BJP leaders' NRC-related statements for the deaths. He (Sahabuddin) panicked over NRC and committed suicide. People are scared over the issue now. Also, their panic is deepened by BJP leaders consistently making comments on NRC," said Debnath.
Debasis Chakraborty, the Jalpaiguri BJP chief, brushed aside the charges and claimed Sahabuddin's death was the fallout of land disputes.
"As far as we know, the person had some land disputes and took the drastic step.
This has got nothing to do with NRC," Chakraborty said.