Indonesia test for Calcutta duo
Anwesha & Suraj in Indian team for sport climbing meet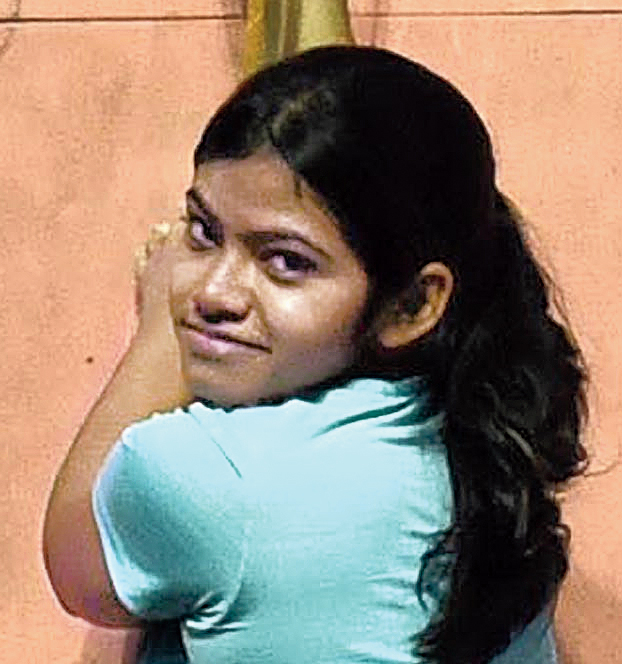 ---
---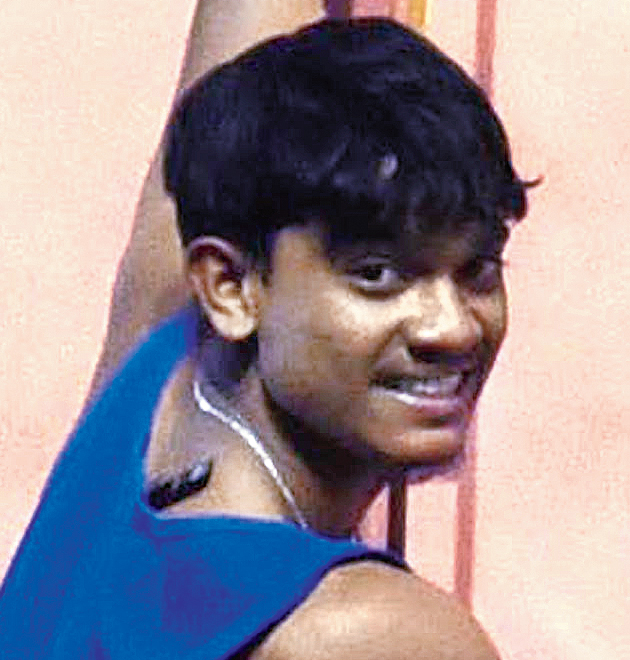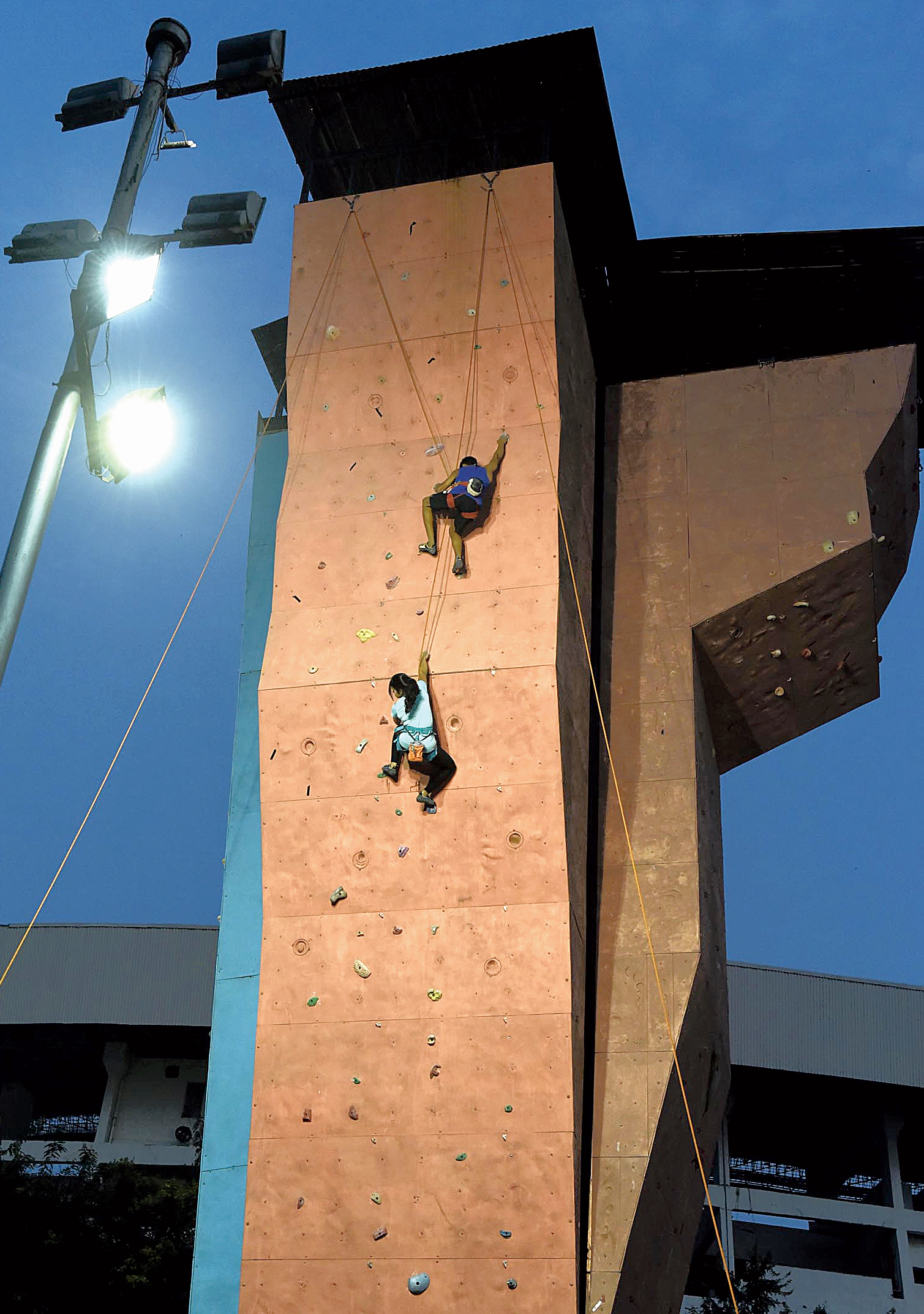 Two youngsters who practise on the sport climbing wall at Salt Lake stadium will represent India at the International Federation of Sport Climbing Asian Championship to be held in Bogor, Indonesia, from November 6-10.
Anwesha Konar, 20, a third-year history student at Jadavpur University, and Belghoria resident Suraj Singh, 19, are part of the seven-member Indian contingent that has reached Jakarta.
The competition will have climbers from 11 nations battling it out for top spots in three categories — lead, where a climber scales difficult routes set by the route setter and passes the rope through quick draws placed on the wall; speed, in which climbers run up easy routes as fast as they can; and bouldering, which involves short but extremely challenging routes.
Anwesha started climbing in 2010 and has been bagging medals in the zonal and national climbing competition circuits almost every year.
The girl from Bonhooghly said she discovered sport climbing during her summer vacations while in school.
"My mother took me to the stadium one day and I saw this huge wall. I told her that I, too, wanted to climb and that is how I started," said Anwesha, a die-hard Tintin fan.
Anwesha now trains for almost three hours every day at the Salt Lake stadium.
Suraj Singh said he took to the sport when an artificial climbing wall came up close to his house in Kamarhati.
"I used to play in an adjoining field of the wall built by the Kamarhati Trekkers Youth and was fascinated to climb the wall. One day I started climbing it without any rope and harness and one of the instructors there asked me to get down. Once I came down, he attached the harness and asked me to climb and that was it. I got hooked to the sport," said Suraj.
Although Suraj has taken part in several international climbing competitions, including the recently concluded Youth World Sport Climbing Championship in Arco, Italy, this is the first contest outside the country for Anwesha.
Suraj took to climbing in 2009 and bagged the bronze medal in the 2017 World Cup.
Raju Karmakar, who helps the duo train for competitions, said that the two had been "performing consistently despite the lack of new-age holds at the Salt Lake stadium".
The other problem that stares at them is fund crunch. "We have to foot our own travel bills and have to pay for our climbing kit," said Anwesha.
Each pair of competition climbing shoes start from Rs 8,000 and the sky is the limit for the advanced ones Suraj added.