Howrah civic polls with rural elections unlikely
'Elections are due in 15 civic bodies across the state right now'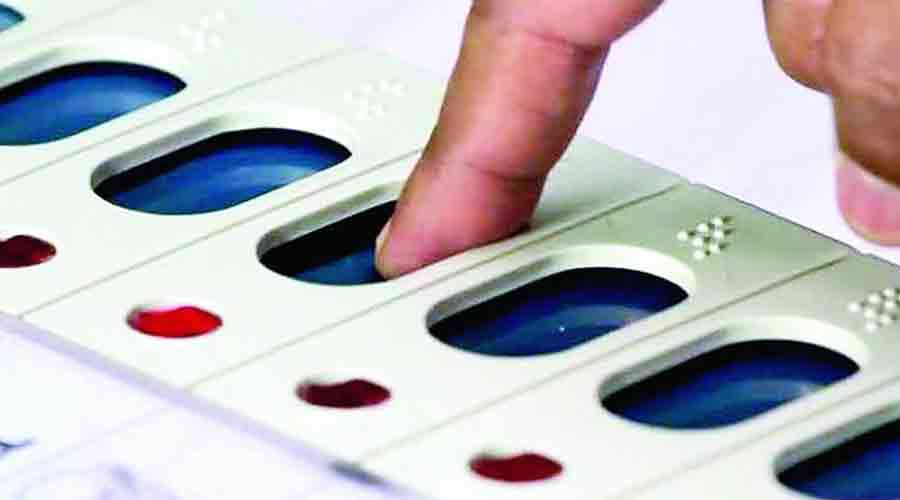 Representational Image
File Photo
---
Calcutta
|
Published 08.11.22, 12:59 AM
|
---
The state government's plans to hold elections to the Howrah Municipal Corporation (HMC), pending for the past three years, together with rural polls may hit a procedural roadblock as the steps needed to hold the polls can't be completed in the next three to four months.
"Elections are due in 15 civic bodies across the state right now. The state election commission can issue notifications to hold polls in other 14 civic bodies as soon as the state government gives the go ahead…. But polls to the HMC can't be held in the next three-four months as several proceedings are pending," said a senior government official.
This assessment is a blow to the state government as it has been trying to hold elections to all pending civic bodies along with rural polls, likely to be held in mid-February next year.
State urban development minister Firhad Hakim told reporters in Suri on Sunday that the government wants to hold pending polls to civic bodies including the HMC, with the panchayat polls as holding polls repeatedly affects development work.
"If elections are held throughout the year, it affects development work. This is why the government is considering holding all pending civic polls including Howrah and Bali along with panchayat polls," said Hakim.
Sources aware of the development said the state government has withdrawn the amendment to Howrah Municipal Corporation bill pending in Raj Bhavan for months awaiting the governor's assent.
"Now, the state government has decided to extend the number of wards in the HMC area to 66 from existing 50 wards and hold elections to Bali municipality separately. So far, the district administration has delimited the number of wards of HMC to 66. But that is a draft till now as Opposition parties have reservations on the delimitation process," said a source.
It may take another 40-45 days to get the delimitation notified. Once the number of seats is finally notified, the reservation process will start.
"This process may take another 45 days to get completed. After the reservation process is completed, there should be a clear gap of 46 days before polls. This indicates that HMC polls can't be held with rural polls particularly when it is being planned to be held in February next year," explained an official.
Sources also added that holding polls to civic bodies along with panchayat polls was a  tough task.
"Holding polls to three tiers of panchayats is a huge task and involves thousands of government employees, security personnel and other resources. If elections to 14 civic bodies are added to this exercise, it will be a Herculean task," said a source.