'Horns locked' at Pous Mela
Visva officials said around 200 cows usually roamed the campus, with no known owners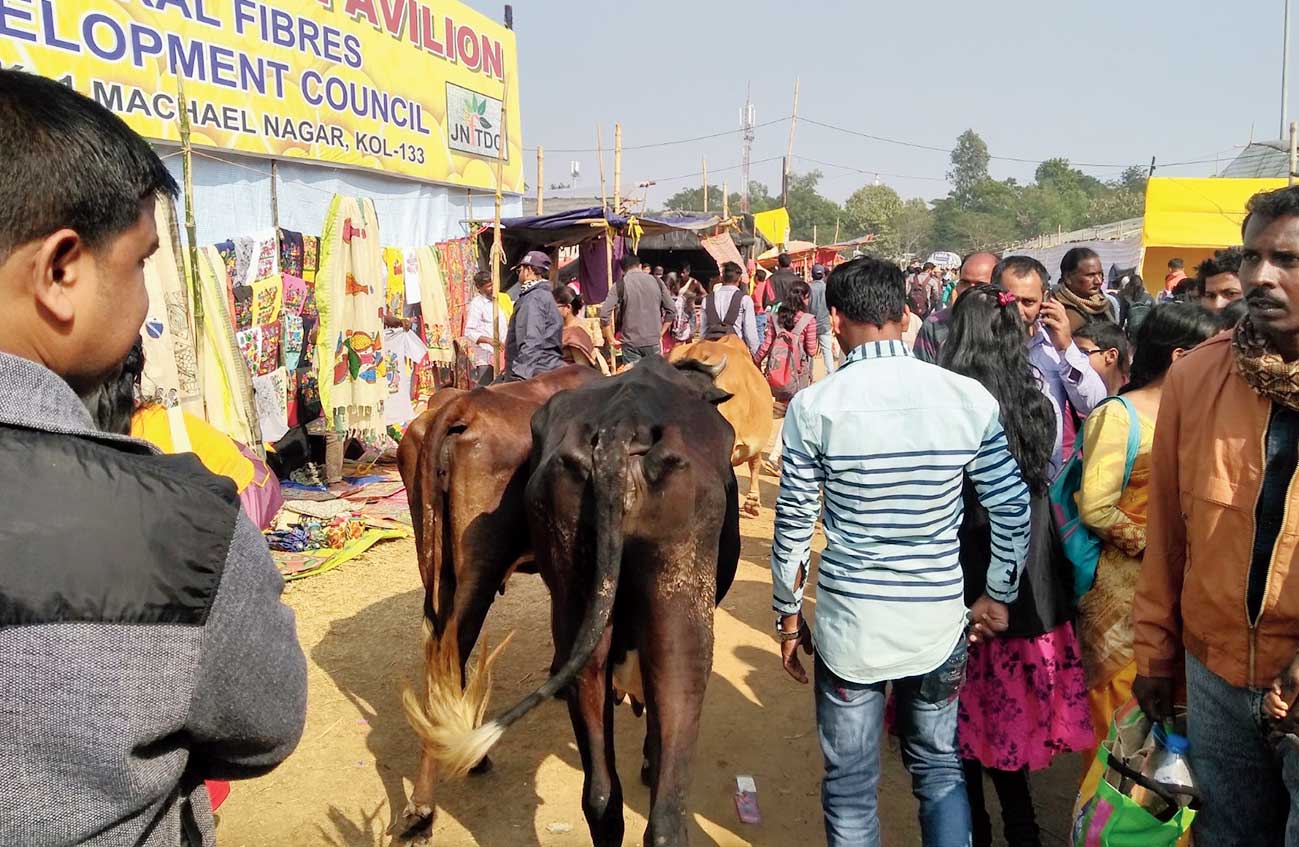 ---
---
Pous Mela has long been a crowd-puller. But this time, it has some uninvited guests who refuse to be "cowed down".
About 30 to 40 cows have been snapping at the heels of stall-hoppers at the packed fair on the Visva-Bharati campus, defying attempts to be chased away. "Police and volunteers should ensure the cows are kept out. One cow charged at me," said Sanchita Mitra from Calcutta.
Visva officials said around 200 cows usually roamed the campus, with no known owners. "They disturb open-air classes. We are helpless," said one official.
But for some Visva functionaries, the cows are not the proverbial elephant in the room. "We had no idea about the problem of cows at the fair. We will discuss what to do," said Anil Konar, secretary of Santiniketan Trust, which organises the fair.
Visva PRO Anirban Sircar said: "we have not received any complaint about cows". The fair ends on Friday.