Hill DD telecast halt draws flak
The transmission was stopped on December 31, 2021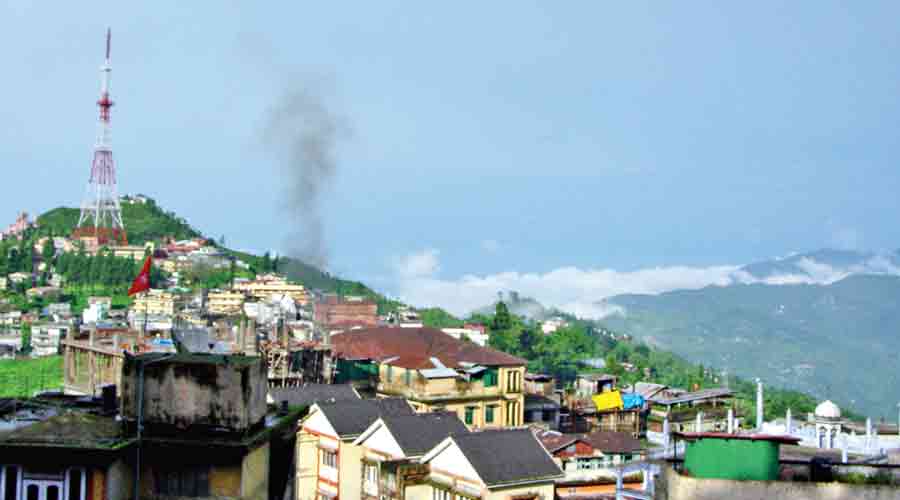 The tower of the Kurseong Doordarshan Kendra.
File photo.
---
Darjeeling
|
Published 18.01.22, 03:35 AM
|
---
Leaders of the Bharatiya Janata Party and arch rival Trinamul Congress  are on the same page in their protest against the Centre's decision to close down Analog Terrestrial TV Transmitter (ATT) of Kurseong Doordarshan Kendra.
The transmission was stopped on December 31, 2021.
On Monday, Shanta Chhetri, Rajya Sabha member  of Trinamul, wrote to Union minister of information and technology Anurag Thakur to protest the Centre's decision.
BJP MLA from Kurseong, B.P.Bajgain, has also been protesting the decision.
During the 103rd meeting of Prasar Bharati held on August 18, 2021, it was decided that 412 ATT across the country would be closed down in three phases — October 31, 2021, December 31, 2021 and March 31, 2022.
While most ATTs across the country were to be closed, a decision was also taken to maintain status quo of 54 ATTs in strategic areas, which were identified as Jammu and Kashmir, Ladakh, Sikkim, Andaman and Nicobar islands and Lakshadeep islands.
The decision was taken after the I&B ministry "found that the ATT method of broadcast of television content, besides being inherently inefficient, has become irrelevant in taking the television content to the public…"
An expert committee on Prasar Bharati – India's public service broadcaster, had in January 2014 also recommended switching off analog terrestrial TC broadcasters in view of proliferation of alternative technologies and adoption of DD Direct (DTH) as Doordarshan's primary mode of transmission.
Chhetri said that Doordarshan was never established to make profits. "Unfortunately, Prasar Bharati, to whom the management of DD have been entrusted since 1997, has decided to close down the Terrestrial Services of Doordarshan with the sole aim of making profits, comparing itself with the Commercial Broadcasters which are meant only for business," Chhetri wrote in her letter.
BJP MLA Bajgain also spoke on similar lines. "We understand that analogy transmission is not the way forward but technology can always be upgraded. Infact, work for digitization of transmission from Kurseong had started and almost 70 percent of the work had been completed before this decision was taken," said Bajgain.
Though raised separately, the demands of both the TMC and BJP leaders are similar. Apart from carrying out the transmission from Kurseong both the leaders want a studio to be set up at Kurseong.
Chhetri has also demanded a stay on transfer of staff from Kurseong and continuation with the same staff pattern until a new studio is installed.