NHRC findings to be looked into
High court orders CBI probe into post-poll violence in Bengal
5-judge bench forms special investigation team, will monitor progress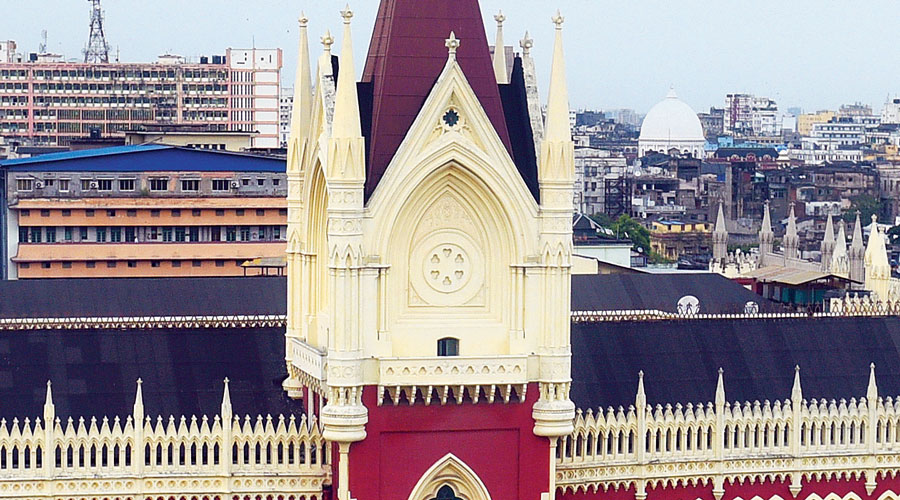 ---
Calcutta
|
Published 19.08.21, 01:16 PM
|
---
The Calcutta High Court on Thursday ordered a CBI probe into violence that allegedly took place in the aftermath of the announcement of the West Bengal Assembly poll results on May 2, and also constituted a special investigation team comprising serving IPS officers of the state.
A five-judge bench headed by acting Chief Justice Rajesh Bindal, that was ruling on a clutch of petitions seeking an impartial probe into alleged atrocities like murder and crimes against women, also clarified that the court would monitor the progress of investigations.
"It shall be a court-monitored investigation and any obstruction in the course of investigation by anyone shall be viewed seriously," the court added.
Chief minister Mamata Banerjee has vehemently denied occurrence of any  post-poll violence in the state and also accused the National Human Rights Commission (NHRC), which had submitted a scathing report, of doing the bidding of the ruling BJP at the Centre.
A committee set up by NHRC had also recommended a CBI probe into the complaints of murder and rape, adding that these should be tried outside the state.
"All cases as per the report of NHRC committee where allegations are about murder of person or crime against women regarding rape or attempt to rape shall be referred to the CBI for investigation," the court ordered.
The court also asked the state government to hand over all documents and records related to the cases to the CBI.
As per the court, the three-member SIT will comprise Suman Bala Sahoo, director general of police (telecommunication), Soumen Mitra, Commissioner of Police Calcutta, and Ranvir Kumar, additional director general of police (administration-I).
A retired Supreme Court judge will be appointed by the court later to monitor the working of the SIT.
The bench of Acting Chief Justice Rajesh Bindal and Justices IP Mukerji, Harish Tandon, Soumen Sen and Subrata Talukdar passed three separate but concurring judgements.
Following cases of alleged atrocities in which many supporters were allegedly forced to flee their homes with police refusing to step in, a PIL was filed before the Calcutta High Court.
Acting on the orders of the Calcutta High Court, a seven-member team formed by NHRC chairperson Justice Arun Mishra visited a number of areas across the state to probe the allegations.
The 50-page report submitted by the committee had said that the "law of ruler" had replaced "rule of law" in Bengal. But, Mamata and other Trinamul leaders had questioned the neutrality of the NHRC.
The Court also said that the July 2, 2021 notice issued to the deputy commissioner of police (South Suburban) seeking an explanation why proceedings for contempt of court against him should not be initiated, would  be taken up at a later date.
The case will now be placed before a division bench for dealing with other issues mentioned in the NHRC report.
The next hearing of the case is scheduled for October 4.