Satpal Rai, 41, had called up his wife and son early on Wednesday to tell them about his plans for the day and promised to call back when work ended. The promise will remain unfulfilled.
Rai, a Darjeeling resident and personal security officer of General Bipin Rawat, died in the Indian Air Force chopper crash on Wednesday afternoon that killed India's first Chief of Defence Staff, his wife Madhulika and 10 others.
Rai had called up his son Bickal, 20, and wife Mandira, in her 30s, around 8.30am on Wednesday morning, hours before the crash in the Nilgiri Hills in Tamil Nadu that killed 13 occupants of the chopper with only one surviving member.
Given the Rai family's association with the armed forces, Mandira was always aware of the occupational hazards involved in his profession but has not yet been able to come in terms with the reality of her husband's sudden death.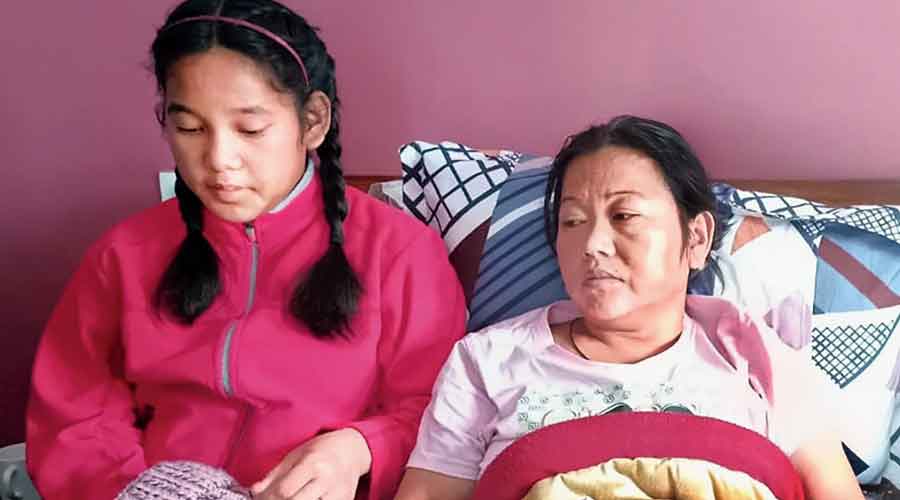 Mourning: Satpal Rai's wife Mandira (right) and daughter Muskan at their home in Takdah, Darjeeling, on Thursday. Passang Yolmo
Her son Bickal is also a serving jawan, in the same regiment as his father, the 5/11 Gorkha Rifles. Rai's father, the late Bahadur Singh Rai had, served in Punjab police.
"My husband called me around 8.30am on Wednesday and told me about the day's duty, the (chopper) ride he was taking, and said he would call again after the day's work is over," Mandira told The Telegraph on Thursday at her home at Manaydara, Takdah tea garden, some 25km from Darjeeling.
Rai also made a short video call to his son Bickal, currently posted in Delhi, around the same time and spoke about his day's work, Mandira said.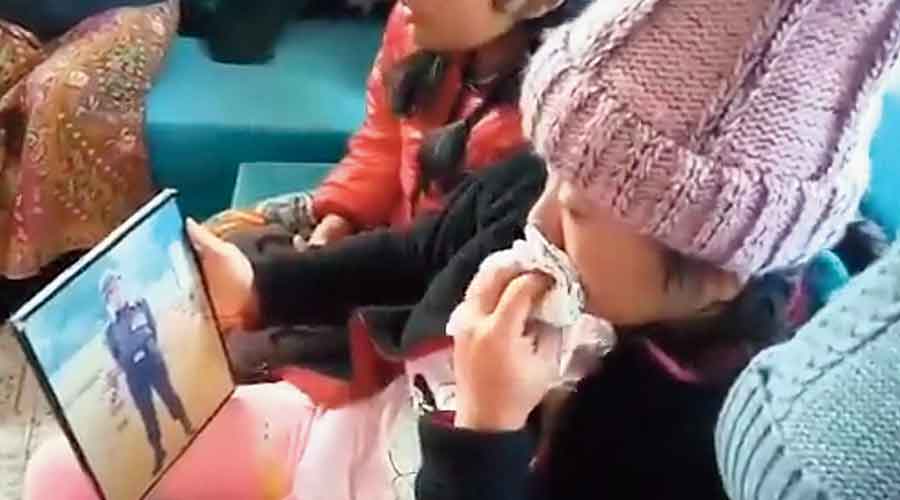 Memories: Mandira looks at a picture of Satpal at their home. Passang Yolmo
"They were normal, routine calls," said Mandira. "I know what to expect, coming from a family associated with the armed forces. But what followed was unexpected, not normal."
Rai, who had joined the army in 2001, was to retire in 2024. The family had through the years built a two-storey house at the village and still had many dreams to realise.
"He had come home this Diwali and left only a fortnight ago. I can't believe that my son will be bringing his body now," Mandira said.
Rai is survived by his aged mother, wife, son Bickal and daughter Muskan. "Our daughter is only 16," Mandira added.
Their neighbour Padam Gurung said they first came to know about the incident on TV. "We have come to know that his wife kept trying to reach him. It was around 6pm that the news (of the deaths) got confirmed through his son."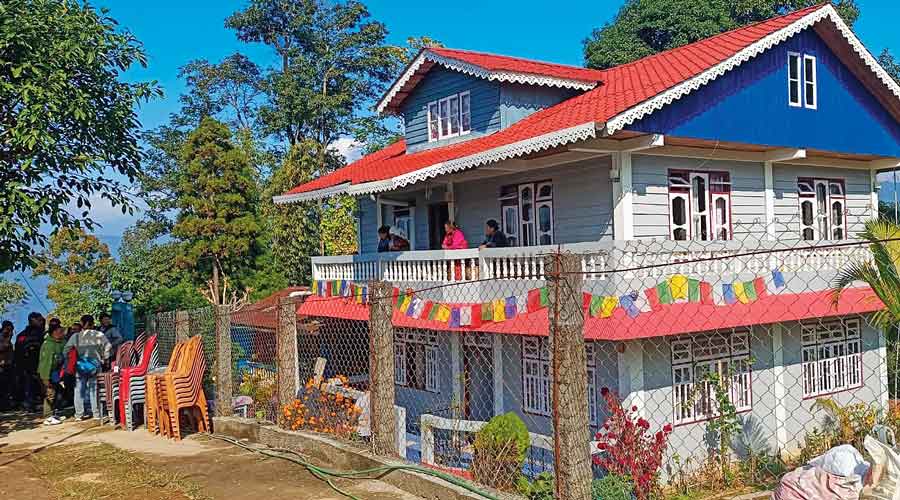 Labour of love: Satpal and Mandira's house in Takdah. Passang Yolmo
Villagers remembered Rai as "well-mannered and helpful".
Hill leaders cutting across political lines, from the BJP's Darjeeling MP Raju Bista and GNLF chief Mann Ghisingh to Gorkha Janmukti Morcha leader Bimal Gurung and Bharatiya Gorkha Prajantrantik Morcha president Anit Thapa, have expressed their condolences.
Chief minister Mamata Banerjee expressed her deep condolences to Rai's family. "Satpal Rai has dedicated his life to the motherland. The demise of this brave son of the hills is an irreparable loss," she said.
Rai's body is expected to reach his Darjeeling home on Friday.