Hearing on hill tea pay default, 46 tea gardens authorities summoned
Allegations ranged from irregular deposits of provident funds to lack of medical and drinking water facilities, and from poor wages to even non-payment of bonus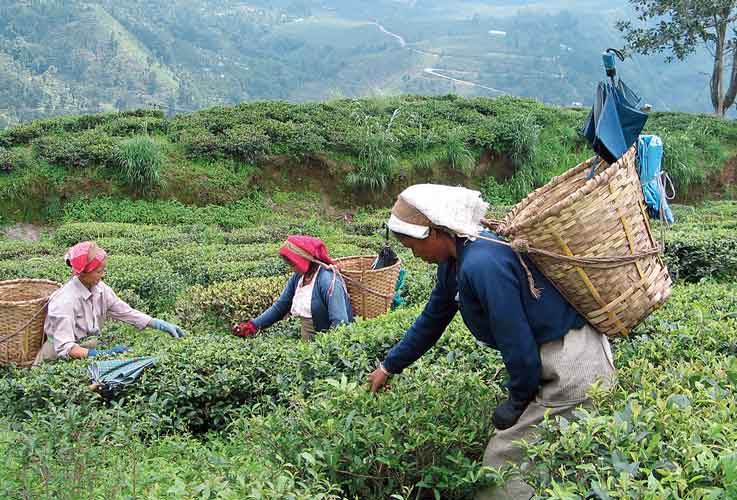 Representational image.
Telegraph photo.
---
Darjeeling
|
Published 26.11.21, 02:06 AM
|
---
Justice (retd) Abhay Manohar Sapre, the chairman of the one-man committee formed by the Supreme Court, has summoned all gardens of the Darjeeling Tea industry for hearing next month on alleged default on payment statutory benefits to workers.
There are 84 operational gardens in the Darjeeling Tea industry. Sources said management representatives of 38 estates in the Kurseong subdivision and Kalimpong district were asked to appear for a hearing at Kurseong Town Hall on December 8.
"Forty-six tea gardens in the Darjeeling subdivision have been summoned to appear at Gorkha Rangamanch Bhavan (Bhanu Bhavan) in Darjeeling on December 10," a source said.
The committee also asked regional provident fund commissioner, deputy chairman of the Tea Board of India, joint secretary, plantation division in the ministry of commerce and industry, advisor to the state labour minister, senior law officer and state labour department to be specifically present at the hearing.
Sapna Majhi Sotang, a petitioner in the Supreme, and Bandana Rai, president of non-government organisation NAAYA, were also summoned to the hearing.
Sources said a social activist had filed a case against non-fulfilment of statutory benefits to workers by some tea garden owners in the Dooars in 2006.
"When the lockdown started in 2020, NAAYA coordinator Sapna Majhi Sotang also filed a writ petition against the non-fulfilment of statutory obligations by Darjeeling hill gardens," said a source.
The writ petition filed by Sotang was tagged with the 2006 plea, which is basically against 29 tea gardens in the Dooars. However, the hearing in Darjeeling and Kurseong is only for issues concerning the 84 tea gardens in the hills.
The allegations ranged from irregular deposits of provident funds to lack of medical facilities and drinking water supply, and from poor wages to even non-payment of bonus in the industry.
Accordingly, the Supreme Court appointed the one-member panel to look into the charges. The sources said the-committee had earlier asked the Darjeeling gardens to submit their response to the charges made by the workers but only a few owners had filed replies.
The commissioner of provident fund was also directed to file a statement of dues in respect of the workers, along with all interest liabilities.
Sandeep Mukherjee, principal advisor, Darjeeling Tea Association, said: "Since the matter is sub judice, we cannot comment on this issue."