Healthcare boost: Two new hospitals to come up in Jalpaiguri
Health department decided to augment health infrastructure in north Bengal as a whole to reduce the workload of the existing state-run hospitals of the region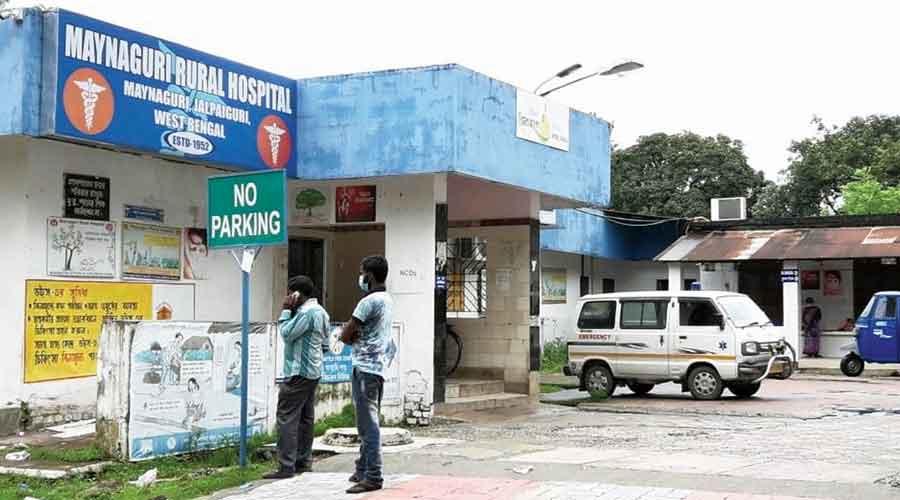 ---
Jalpaiguri
|
Published 12.11.21, 04:16 AM
|
---
 The state health department has decided to augment health infrastructure in Jalpaiguri district and in north Bengal as a whole to reduce the workload of the existing state-run hospitals of the region.
Sushanta Roy, the officer-on-special-duty deputed by the department in north Bengal, said on Thursday that two 100-bed hospitals will come up in Jalpaiguri district.
"The department has agreed to set up two new hospitals, each of which will have 100 beds, in Malbazar and Maynaguri towns. We have already identified the land required for the new facilities near the existing super specialty hospital in Malbazar and near the Maynaguri rural hospital. In due course, similar hospitals will also come up in different locations of other districts across the region," Roy said.
Ever since the Covid-19 pandemic has hit the state, the Mamata Banerjee government has taken the task to develop health infrastructure across the state.
"In past one-and-a-half years, it has been found that when Covid cases go up, there is paucity in beds at the hospitals for patients affected with the contagion. As a result, we have to open additional facilities. Also, patients suffering from other diseases too face the shortage of beds. To address this situation, the plan to set up new hospitals has been drawn up," said an official of the department.
Along with the new hospitals, it has also been decided to increase the number of beds at the block health centres.
"In each such centre, a 20-bed facility would be developed. For these facilities, prefabricated construction materials would be used. This will reduce the expenditure as well as expedite the construction work. We have sought a list of the block health centres from each district on the basis of the intensity of patients so that the locations for this proposed facility are selected on priority basis," said Roy.