Gorkhaland Diaries: Hill tale with a dash of Bob Dylan
In a span of one-and-a-half-months, more than 2,000 copies of the novel, which was released at the Calcutta Book Fair on March 3, have been sold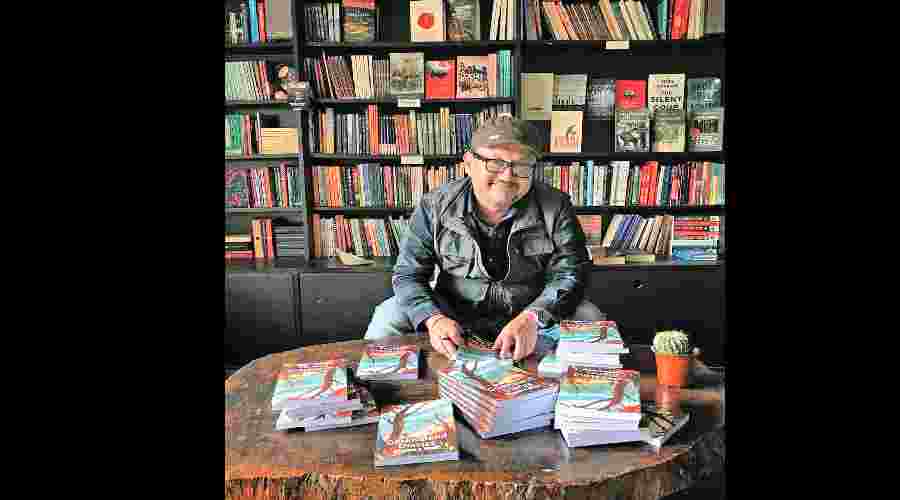 Author Satyadeep S Chhetri.
Telegraph photo.
---
Darjeeling
|
Published 29.04.22, 01:41 AM
|
---
Gorkhaland Diaries, a debut English novel of a chemistry professor, seems to have surprising elements, including a catalyst, American singer-songwriter Bob Dylan.
The novel by Satyadeep S. Chhetri, which revisits one of the most dramatic periods of Darjeeling hills, has all the 11 chapters and an afterword titled after the songs of the great American singer-songwriter Bob Dylan.
Within a span of one-and-a-half-months, more than 2,000 copies of Gorkhaland Diaries, which was released at the Calcutta Book Fair on March 3, have been sold.
Chhetri, an associate professor of chemistry in Nar Bahadur Bhandari Degree College in Gangtok, has captured the Gorkhaland agitation in its entirety, encompassing Subash Ghisingh's 1986 agitation along with that of Bimal Gurung's three phase agitation of 2007, 2013 and 2017, with "stories of the common people, and how their lives were affected."
"The work is fiction inspired by true events," said Chhetri.
The writer, who received gold medals in chemistry both in his bachelors and masters, said that even though he had started work on his book many years back, he did not find a way to end his work for a long time.
"The story ends with the 2017 agitation. I was interacting with many young people who seemed to be unaware of the stories of our past. This provided me the fillip to complete the work and tell the stories that were always there with us," said Chhetri.
The author said he tells the stories of two generations of people affected by the agitations. "It is a story of Rajen and Bijay... how their lives change... What happens when their simple lives get crushed under the whims of the small- and big-time leaders and how the dream of a fabled land continues," said Chhetri.
Dylan's magical lyrics found resonance in each of the book's chapters. "I just felt that the songs resonated in these chapters," said Chhetri, a diehard Dylan fan.
Many readers, however, said that the events were chronicled in the novel with the precision of a historian.
"The book rewinds the major events of the agitation, including the tension in the hills when Nepali language was being included in the Eighth Schedule of the Constitution (1992), the hysteria over making Prashant Tamang the winner of a reality show (this had trigged the rise of Bimal Gurung and the downfall of Subash Ghisingh in 2007) to the events of the 2017 Gorkhaland agitation," said a reader who did not want to be named.
A few old-timers said that Chhetri's use of words like Daju (a term that was used to refer to Bimal Gurung) and Adhyaksha (a pet term that was used by Ghisingh's followers) made Chhetri's book more riveting.