Glare on water supply in hills
For some reason, there was no water supply to my house, while other buildings had overflowing tanks, says resident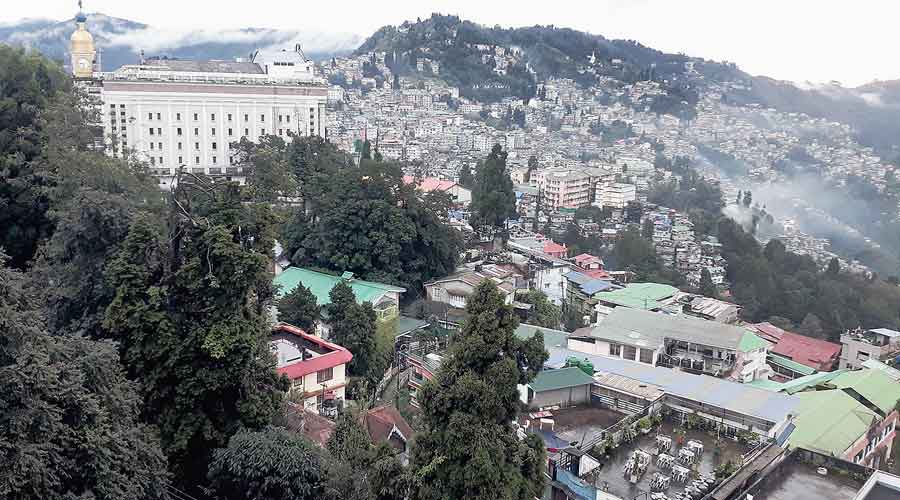 Representational Image
File Photo
---
Darjeeling
|
Published 28.10.22, 01:42 AM
|
---
A lady college teacher's decison to seek the reason for the tap at her residence running dry has raised questions on the role of "lineman" of Darjeeling municipality. A "lineman" is a civic employee who is responsible for looking after water supply pipes in a particular ward.
Hrithu Chettri , a resident of ward 30 of Darjeeling municipality and a teacher at a Siliguri college, had left Darjeeling on Tuesday as her taps were running dry. "For some reason, there was no water supply to my house, while other buildings had overflowing tanks," said Chettri. 
Water is usually supplied after a gap of a few days in different wards. Chettri had come to visit her 80-year father T.R. Chhetri, an ex-service man, on Tuesday when she found that the tank was bone dry . "Since there was no water, I left for Siliguri late in the evening the same day with my father. Once I reached the plains, I thought why I am running away when it is my fundamental right to get water," said Chettri.  She returned to Darjeeling the following morning with her father. 
"We identified our water line. After sometime, I found that my water connection line had been blocked. When I enquired with the lineman, he was furious," said Chettri. "I am not asking for anything more but just the amount of water I am supposed to be supplied with." 
There are widespread allegations against the "linemen" of Darjeeling. "Some houses get sufficient water. Some have water connections right from the source. This is possible only if you are in the line man's good books," said a local resident.  "During festivities, better keep the lineman in good humour," quipped a resident.  Many residents have said the "lineman" can open or close the water supply pipe according to his wish. The "lineman" of ward 30 could not be immediately contacted but councillor Priya Dikshit, said: "We could have solved the issue if I had been apprised of the situation."