French restoration mission makes a start in Chandernagore
An MoU was signed between France and Bengal to jointly explore ways to revitalise the heritage of Chandernagore, a former French colony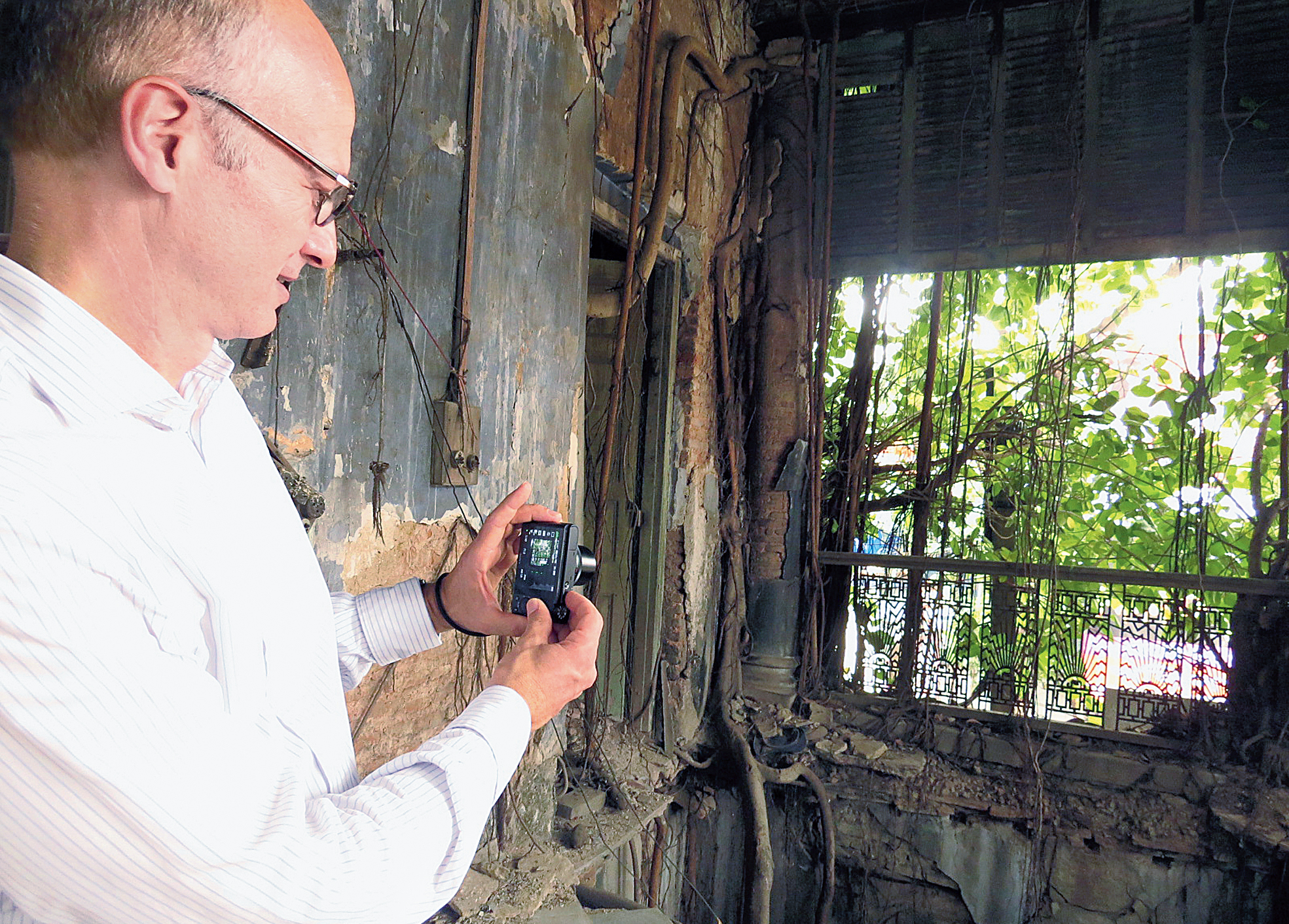 ---
---
A French team visited Chandernagore on Friday to set in motion the process of restoration and reuse of the registry office, a former French courthouse that stands in dilapidated condition at an end of the Strand.
This was the first visit from the French side, which was led by the secretary-general of the French ministry of culture Hervé Barbaret, after a memorandum of understanding (MoU) was signed in February between France and Bengal to jointly explore ways to revitalise the heritage of Chandernagore, a former French colony.
"This is a fact-finding mission for a possible ministerial visit in future. Chandernagore is a beautiful place with strong historical roots," Barbaret told Metro. He is on a five-day visit to India with François Laurent, the ministry's deputy director of European and international affairs.
The team included the consul general of France in Calcutta Virginie Corteval and Fabrice Plançon, the director of the Alliance Francaise du Bengale, the embassy's cultural attaché Alice Brunot and the consulate's press attaché Anjita Roychaudhury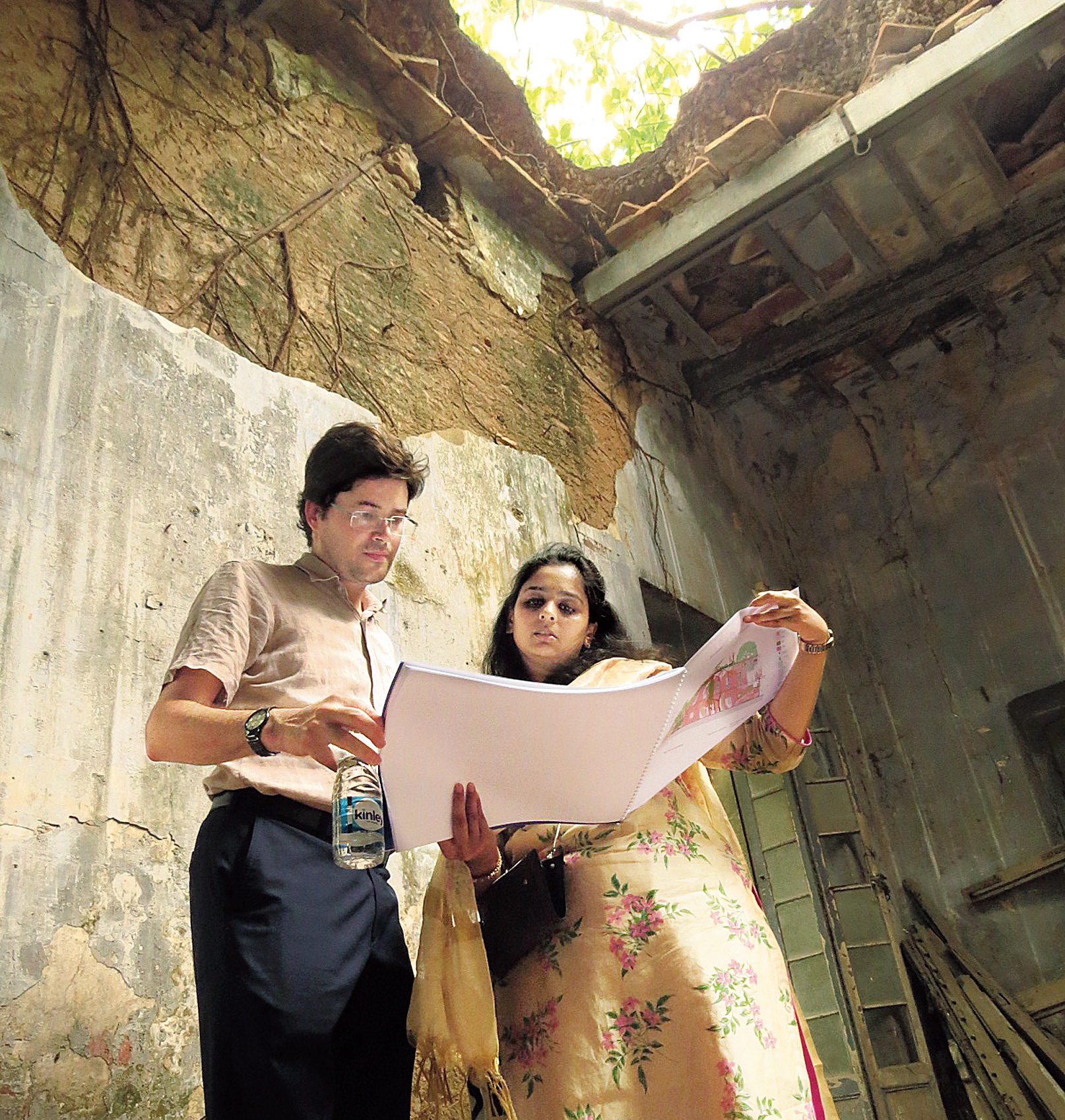 Along with them were the two conservation architects who head the French technical expert team for the registry office restoration project. As part of the MoU, the French are supposed to provide technical expertise.
If Raphael Gastebois has been working for three years as an adviser to the government of Puducherry, appointed by the French government, on the Smart City and heritage conservation project there, Aishwarya Tipnis has been working in Chandernagore for 10 years on identification of heritage structures in the town and coming up with ways of possible reuse of the Registry Office with ideas sourced from the local community.
The two took a tour of the building, assessing the current structural condition on the basis of which a report would be sent to the state government. "While it will take time to work out the details of the project, emergency repairs need to be undertaken to save the building from further possible damage in the monsoon," said Tipnis.
"A building needs to be prepared before its restoration can start. Some parts which are in precarious state need to be taken down. We will try to salvage as much as possible from the existing heritage material for possible reuse," added Gastebois.
The measures they agreed on included scaffolding of the structure, boarding up of the windows and removal of debris at the back.
Both pointed to the risk faced by encroachers inhabiting the unstable structure and suggested their removal.
The plan submitted to the Bengal government proposes to turn the structure into a multi-functional space with hospitality and community uses. While the heritage part will be used for a library and a café, a block will be built at the back with rooms for tourists. "The idea is to restore the building and reintroduce it as a landmark," said Tipnis.