Forum for small states to meet in Darjeeling
It has representatives of organisations seeking Bodoland, Vidharbha, Bundelkhand, Tipraland, Ladakh, Gorkhaland states and members from other regions in NE with statehood demands are also part of it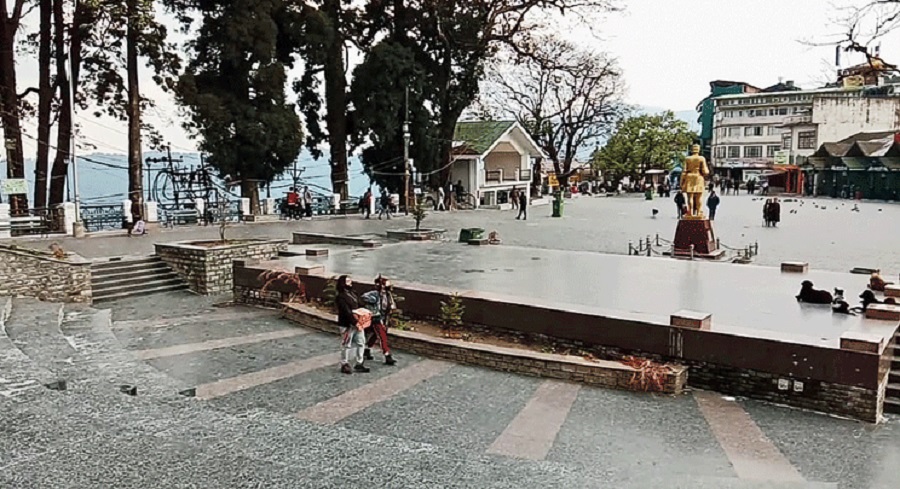 ---
Darjeeling
|
Published 15.09.21, 01:27 AM
|
---
The National Federation for New States (NFNS) has decided to hold a meeting in Darjeeling later this month, a move which could bring the spotlight back on the Gorkhaland discourse at a time when the statehood issues is no longer the predominant narrative for hill-based political parties.
The federation is a pan-India body and composed of organisations that are demanding separate states across the country. It has representatives of organisations seeking Bodoland, Vidharbha, Bundelkhand, Tipraland, Ladakh and Gorkhaland states. Members from other regions in Northeast with statehood demands are also part of the federation.
Earlier, leaders of Telangana and Jharkhand had been in the forum before the two states were formed.
Munish Tamang, the national president of the Bharatiya Gorkha Parisangh and a proponent of a separate state of Gorkhaland, has been appointed the new president of the federation.
"The meeting in Darjeeling will be attended by members of the NFNS which includes cabinet ministers from Tripura, elected representatives from Bodoland and Garo Autonomous Council and leaders from Ladakh, Bundelkhand, Telangana and Vidarbha and former MPs and MLAs from these regions," said Tamang.
On September 25, a business meeting of the federation will be held with the new president taking over charge. The following day, the federation will hold an interactive session with political and social organisations from Darjeeling, Kalimpong, Dooars and the Terai.
In the past, hill parties like the Gorkha National Liberation Front (GNLF), Communist Party of Revolutionary Marxists (CPRM), Gorkha Janmukti Morcha, Akhil Bharatiya Gorkha League (ABGL) and Jan Andolan Party (JAP) had interacted with the federation.
The NFNS will be coming up with a resolution "both at the national policy level and at individual statehood movement level" during the two-day meeting, said Tamang.
At the moment, most of the hill-based parties are relatively silent on the statehood demand.
Major parties in the hills like Bharatiya Gorkha Prajatantrik Morcha, Gorkha Janmukti Morcha and the hill leader Binay Tamang are currently aligned with the Trinamul Congress which is opposed to the statehood demand.
Other parties like the GNLF, CPRM, Gorkhaland Rajya Nirman Morcha, SUMETI Mukti Morcha and ABGL (Pratap faction) are with BJP, which is harping on a "permanent political solution" that has not yet been defined. The "permanent political solution" for the Darjeeling hills, Dooars and the Terai was promised in the BJP's manifesto for the 2019 general election
Parties like JAP which are unattached to any camps are also silent on the Gorkhaland issue. "Against this background, the meeting by the NFNS could bring focus back on the statehood demand in the hills, which ultimately is the most important issue here," said an observer.
TMC joining
Three former Darjeeling municipality councillors, Anup Hang Subba, Sanjeev Mothey and Ganesh Sarki, joined the Trinamul Congress  in Darjeeling on Tuesday in the presence of the party's Rajya Sabha member Dola Sen.
An administrator has been running the Darjeeling civic board after it was dissolved in 2019.