Focus on heritage hurdles
Most of the owner-custodians said lack of funds and inadequate hands were coming in the way of preserving the structures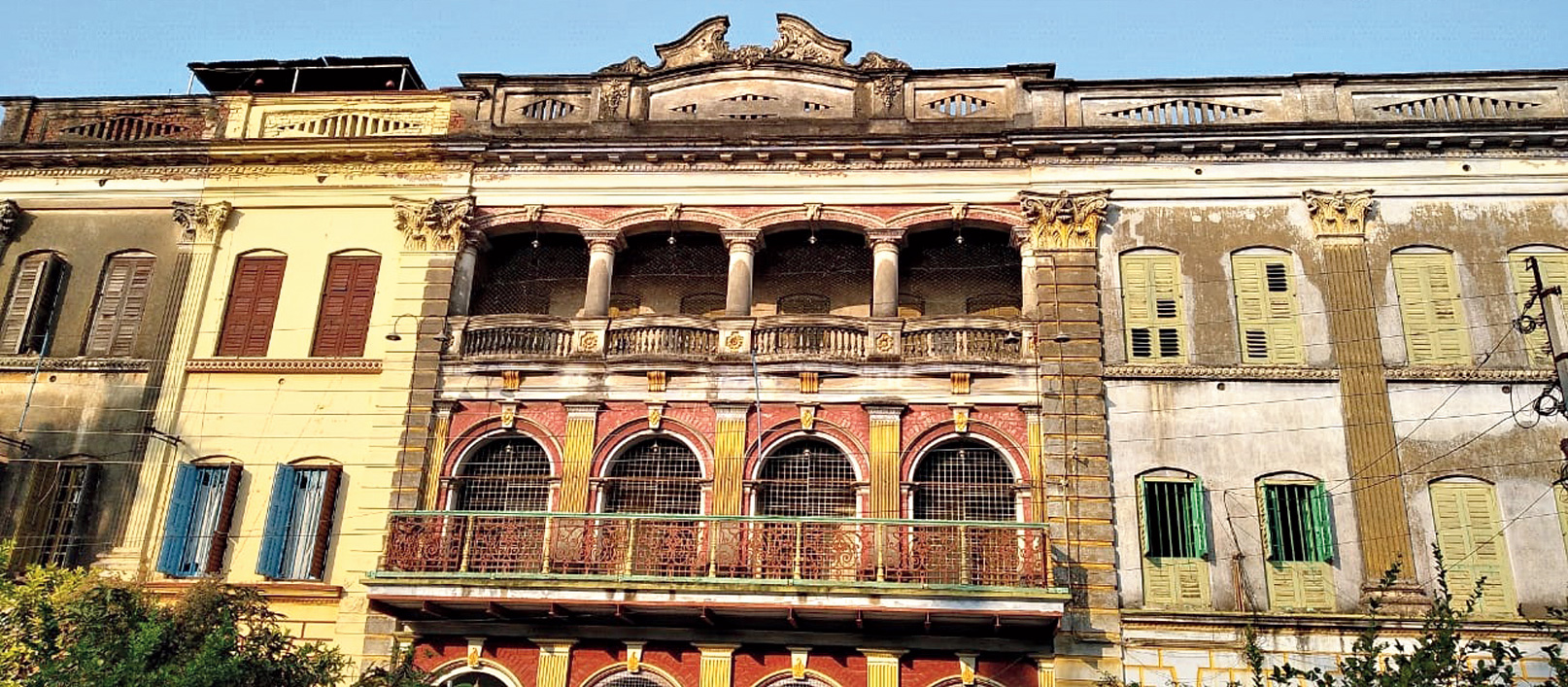 ---
|
Calcutta
|
Published 14.01.19, 10:53 AM
---
The owners of a number of old properties along the Hooghly, some of which have the heritage tag, sat down with architects, planners and conservation workers at Chandernagore on Sunday to discuss how to preserve and protect the structures.
Most of the owner-custodians said lack of funds and inadequate hands were coming in the way of preserving the structures.
The discussion was organised by the Hugli River of Cultures Pilot Project, which has been set up by 20 people and aims to document heritage and conserve built heritage.
Neline Mondal from the Mondalbati in Chandernagore's Gondalpara, a mansion built in 1741, spoke about the difficulty in maintaining such an old house. "There is an issue of finance. Also, the walls are so damp that sometimes they become unsafe," she said.
The event was held in the house built by businessman and philanthropist Harihar Sett around 135 years ago.
Goutam Sett, a successor of Harihar, said: "You need a lot of money to maintain such houses. Besides, there is always a threat from land sharks. Even if the owner wants to preserve it, the situation often forces him or her to think otherwise."
The West Bengal Heritage Commission had in 2018 declared the Sett house a heritage property.
The Hugli River of Cultures Pilot Project, funded by the University of Liverpool and IIT Kharagpur, aims to devise a strategy for Mondal, Sett and others like them to save their heritage.
"We will create a management strategy for tangible and intangible heritage along the 35km stretch of the Hooghly river between Bandel and Barrackpore," said Purba Chatterjee, a senior volunteer of the project.
Five European nations had set up colonies along the stretch — the Portugese in Bandel, the Dutch in Chinsurah, the Danes in Serampore, the French in Chandernagore and the British in Barrackpore.
While Bandel, Chinsurah, Serampore and Chandernagore are in Hooghly district, Barrackpore is in North 24-Parganas.
"These places have some built heritage that represent both Indian and European styles. The façade of these buildings have an European architecture while inside one can find thakurdalans. We need to preserve this heritage," said Ian Magedera, a lecturer in French at the University of Liverpool who was in Chandernagore on Sunday.
"Our project will document the heritage, raise awareness among people about heritage and also tell them about showcasing the heritage," he said.