Flowerpot death in Kasba
35-year-old trying to light cracker killed in explosion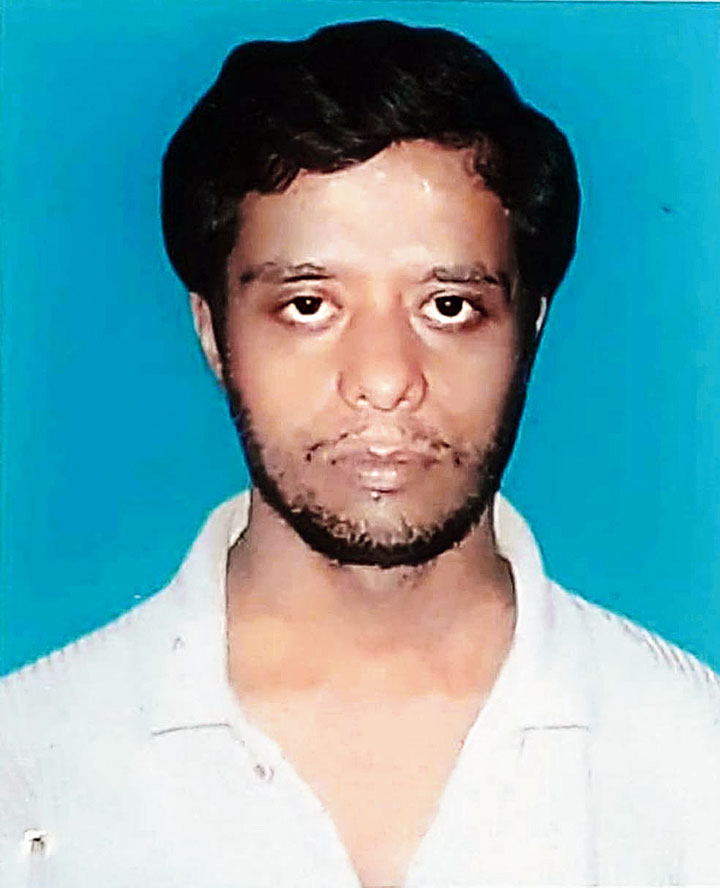 Deep Kumar Kole
Telegraph Picture
---
Calcutta
|
Published 28.10.19, 09:51 PM
|
--- Deep Kumar Kole tried in vain to light a flowerpot on Sunday evening before it exploded and led to his death, his brother Soumen Kole said on Monday.
Deep, 35, a resident of Khagendra Nath Sen Road in Kasba in south Calcutta is the second person to have died of a flowerpot explosion on Sunday evening. The other person is a five-year-old child, Adi Das, of Haridevpur.
Deep used to run a stationery and gift shop on the ground floor of his home.
"My brother was trying to light a tubri made of clay with a sparkler," Soumen said. "He repeatedly tried to light the flowerpot. As it could not be lit, he bent closer to find out what was wrong. I was a few feet from him when I heard a loud bang and saw him collapse to the ground."
Soumen said the flowerpot was small, unlike the big one that exploded and killed the child.
Deep started bleeding from the throat within seconds. Soumen said he bundled him into a taxi and sped towards Ramakrishna Mission Seva Pratishthan.
"Dada was bleeding heavily.... We kept trying to stop the loss of flow but could not. The seat got drenched in blood... it seemed like something had pierced his throat. He was declared dead at the hospital," Soumen said.
Deep was at the Kali Puja being held on the ground floor of Gobinda Bhavan, a building on one end of Bijon Setu.
"He was a regular at the puja. People of the area were lighting firecrackers, including flowerpots... Both Deep and his brother Soumen were present," another resident said. Soumen joined his brother around 7.30pm. The firecrackers were brought from Nungi in South 24-Parganas and people were bursting them on the footpath opposite the building, according to residents.
The flowerpot exploded around 7.45pm. Neighbours said Deep, the second of three brothers, was helpful and popular in the area. He was unmarried. His mother was at her father's place when the tragedy occurred.
"She fell sick after returning home. As we heard the news, family members rushed to the other end of Bijon Setu where the puja was being held," Soumen's wife Paromita said. "By then he had been taken to the hospital."
Deep's friend Shankar Das said he had last spoken to him on Sunday afternoon.
"I wanted to know if he would open the shop. He said he would go to Gobinda Bhavan for the puja and spend the day there."