Family lost and found in 3 hrs
Calcutta police help family from Bangladesh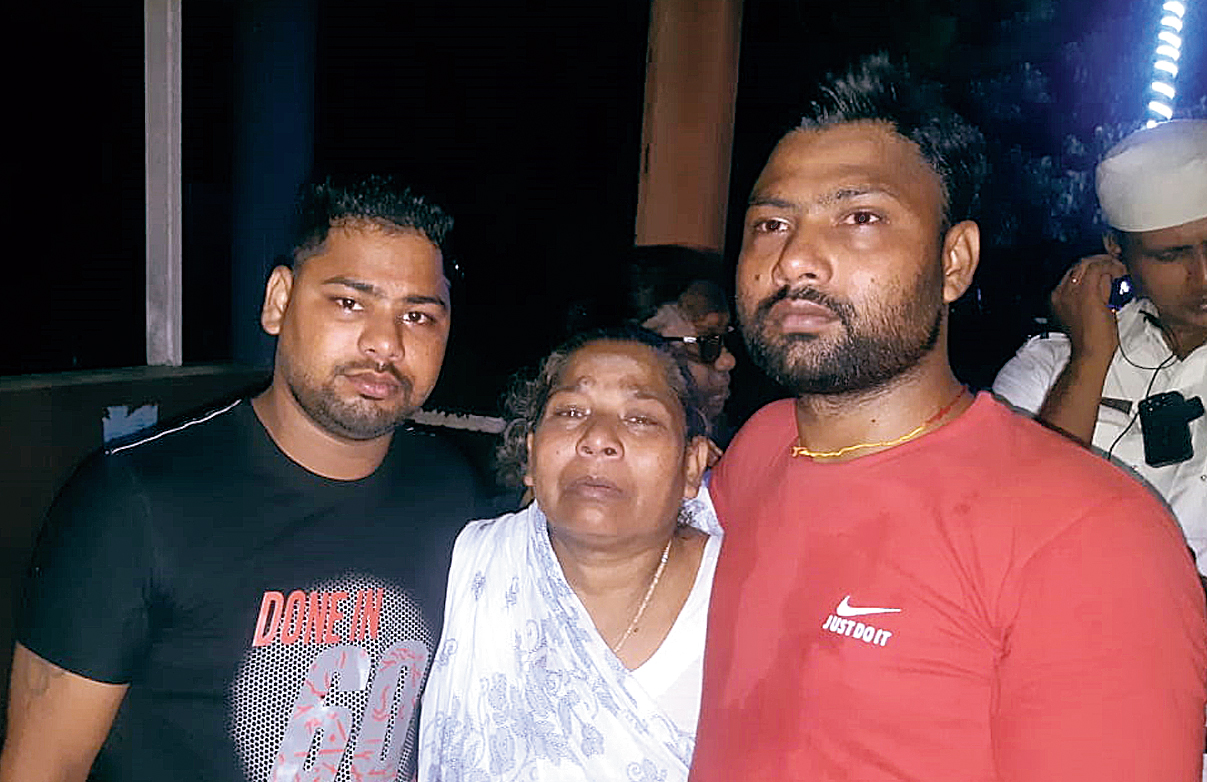 Malati Basfore with her sons Jibon and Vola
The Telegraph picture
---
Calcutta
|
Published 18.06.19, 01:27 AM
|
---
A woman and her two sons who had come to the city from Bangladesh for medical treatment were separated on Saturday when one of them went to look for a hotel room and were reunited within three hours with the help of Calcutta police.
Malati Basfore, in her 50s, and her sons Jibon and Vola from Mymensingh, near Dhaka, were carrying only one mobile phone and were yet to activate international roaming on it.
The brothers had taken Malati to the Kalighat temple on Saturday morning. From there, they took a bus to Esplanade where they wanted to put up in a hotel.
"They had decided to rent a room in a budget hotel in the Dharmatala area. They took a bus from Kalighat and got off at the Red Road-Mayo Road crossing around 3.30pm," a police officer said.
Jibon — the older of the two brothers — went scouting for a hotel room while the other two waited near Press Club. When Jibon returned to the spot around an hour later, Malati and Vola were no longer there.
"The youth said he looked around but failed to trace his mother and brother. He was roaming aimlessly near Dharmatala, crying, when traffic cops spotted him," an officer said.
Sheikh Nazmul Hossain, additional officer-in-charge, South Traffic Guard, activated the officers to start looking for Malati and Vola.
Jibon was taken around Esplanade and the Maidan in a police vehicle to help spot the missing duo.
It was around 7.30pm when Malati and her younger son were spotted standing in front of the George Telegraph Sports Tent, off Mayo Road.
"They had also started looking for Jibon and lost their way," the officer said.