Durgapur Steel Plant technician dies on the job
The victim's body got stuck in the conveyor belt, the pieces were retrieved after an effort of two hours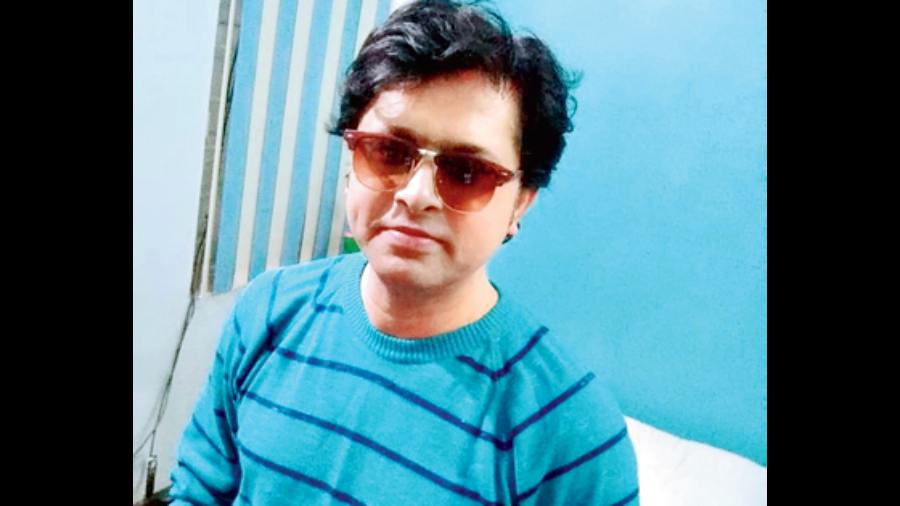 Ashutosh Ghosal, the deceased employee of the steel plant
---
Durgapur
|
Published 03.12.22, 04:53 AM
|
---
A senior technician at Durgapur Steel Plant (DSP) of SAIL was torn into three pieces after he fell into a running conveyor belt at the raw materials handling plant of the factory in the small hours of Friday. 
Sources said Ashutosh Ghosal, 54, was working the night shift. The accident occurred a little past midnight in front of his colleagues.
"He was examining the performance of the conveyor belt when he accidentally slipped and fell on the highspeed conveyor belt. He was immediately torn into pieces and the belt got stuck. It was a horrible sight," said Rajat Dikshit, one of his colleagues who was on the night shift. 
As Ghosal's body got stuck in the conveyor belt, the pieces were retrieved after an effort of two hours.
His colleagues and the steel plant authority rushed the body to Durgapur Steel Plant hospital around 3.15am on Friday.
Ghosal's death comes within 10 days of another accident that killed three contractual workers on duty at the steel plant.
On November 20, three DSP workers died when molten steel spilled from an iron ladle and fell on them. One person was killed instantly on the spot while two others succumbed to burn injuries at the hospital.
The steel plant authorities constituted an inquiry into the November 20 incident and suspended two general managers of the plant on grounds of negligence.
On Thursday, another electrical contractual worker suffered burn injuries while working at the re-heating furnace area when the electric panel box exploded following a technical glitch.
He has been admitted to a private hospital with 60 per cent burns.
Trade union leaders accused the plant management of not taking adequate safety measures for its workers.
CPM leader Surjya Kanta Mishra tweeted to condemn the incident. He criticised the plant authorities for being negligent in ensuring the safety of workers.
Mishra also demanded an inquiry into the incident and compensation for the family members of Ghosal.
Intuc leader at the DSP, Debasish Chowdhury, echoed Mishra and accused the plant authorities of negligence. 
"In all, four persons died and two have been injured in three accidents at the steel plant in the past 10 days. Steel plant authorities are just not bothered about workers' safety," he said, alleging that the department safety committees were "inactive".
DSP authorities called Ghosal's death unfortunate.
They, however, refuted any charges of technical snag or negligence leading to the incident.
"Inquiries into the previous incidents are on. Compensation will be given to the victim's kin according to the norms of SAIL," said a DSP spokesperson.