Dinner, drinks, murder: 4 in net
Mortaza, a resident of Dent Mission Road and transporter by profession, hatched the murder plot: Official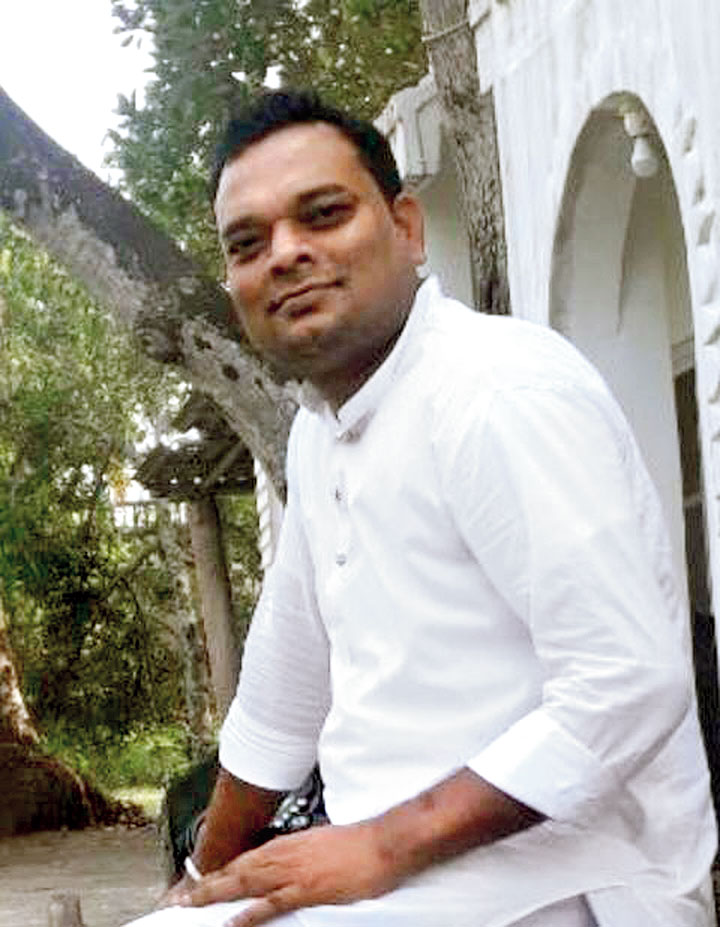 Nausar Ali Khan was murdered and thrown in the river
Sourced by the Telegraph
---
Calcutta
|
Published 06.12.19, 10:08 PM
|
---
Five men dined at a star hotel and drank at a bar on Thursday night before going for another round of drinks on the banks of the Hooghly, where one of them was killed.
The body of Nausar Ali Khan, 35, was fished out of the river. His chest and abdomen were slashed.
Police have arrested the other four on murder and criminal conspiracy charges. They have apparently said in their statements that they killed Khan as he did not repay the Rs 50 lakh he owed them.
Khan, a transporter, was a resident of Cigarette Kol in the West Port police station area, an officer of the homicide department at Lalbazar said.
By the time Khan was murdered and thrown into the river, it was around 6.15am. Some people along the riverbank off Bengal Bond Ground allegedly spotted the group and alerted the police.
Officers of Nadial police station reached within minutes and arrested the four — Raj Mortaza, 28; Sanwaz Ahmed, 25; Asgar Ali, 28; and Aman Safi, 24 — from the spot and fished out Khan's body from the river. They seized the white Toyota Fotuner, in which the five had allegedly reached the spot.
"Mortaza, a resident of Dent Mission Road and transporter by profession, had hatched the murder plot," an officer at Lalbazar said.
Ahmed, Ali, and Safi live in the Dr AK Road area in Nadial. They are embroidery workers, the police said.
The men started the night with drinks at a bar in central Calcutta before heading to a star hotel in central Calcutta for dinner, the officer said.
"It was a planned murder. The idea was to get the man drunk so much that he would not be in a position to resist any attack or raise the alarm," he said.
"Mortaza hit Khan on the head with a brick repeatedly till he died. The others then slashed his abdomen and chest with a blue shaving razor."
The police suspect the murderers chose the spot because of its desolate location, especially on winter nights. "But they (the arrested) did not realise it was dawn and that someone had spotted them committing the crime," the officer at Lalbazar said.
All four have been booked for murder and criminal conspiracy under sections 302 and 120B of the IPC.
The charges carry a maximum punishment of death.