Dilip Ghosh lauds Abhijit Banerjee as a 'big personality'
Praise after jab from others in BJP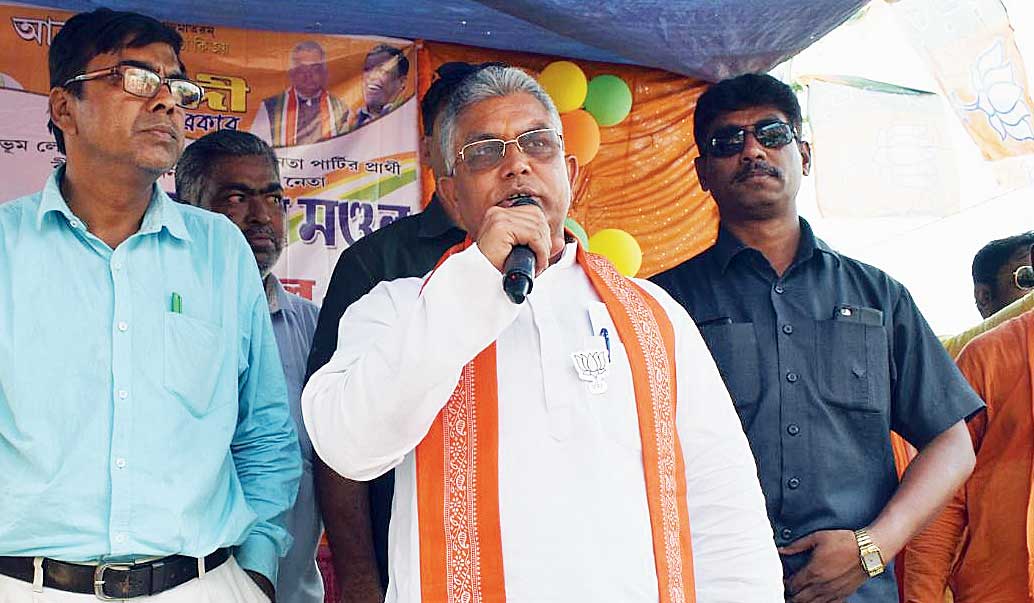 ---
|
Calcutta
|
Published 20.10.19, 07:33 PM
---
Bengal BJP president Dilip Ghosh has steered clear of the line of severe criticism that many in his party's national and state leadership have adopted against Abhijit Vinayak Banerjee, calling the economics Nobel winner a "big personality" with a "huge achievement".
Expressing hope that the Centre would get "good suggestions" from Banerjee, Ghosh asserted on Sunday that he was among the first to congratulate Banerjee and Esther Duflo, the economist's wife and fellow Nobel winner.
"He will be meeting Prime Minister (Narendra) Modiji. Being a Nobel laureate in economics, I am sure he will give good suggestions for overcoming the economic crisis that the country as well as the entire world is going through," said Ghosh.
The BJP leader added that "he (Banerjee) is a big personality with a huge achievement".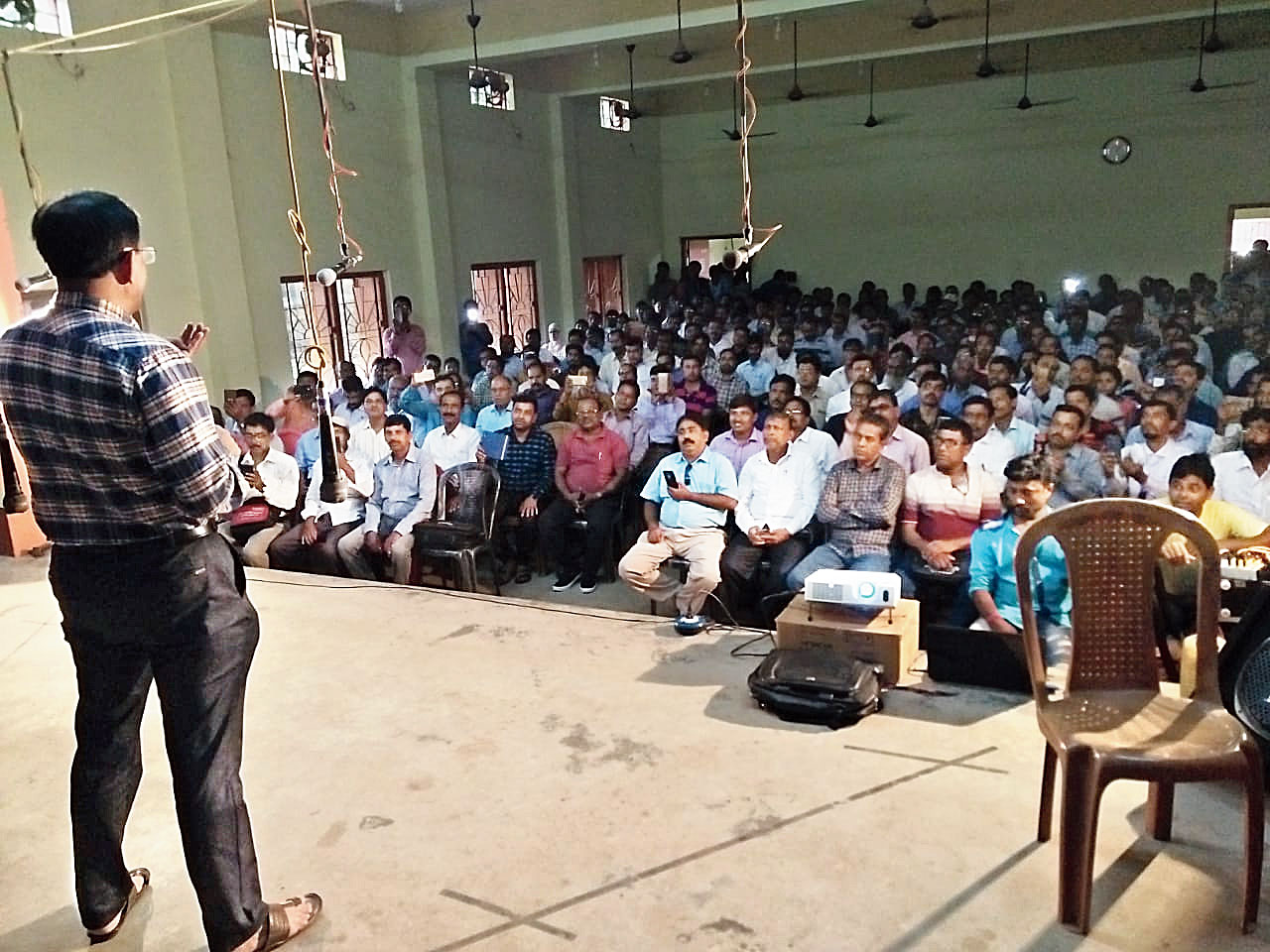 Over the past few days, several BJP leaders have taken pot-shots at Banerjee. Union railway and commerce minister Piyush Goyal described Banerjee and his "thinking" as "Left-leaning". At least one senior state leader had stooped to scathing attacks, even over choices Banerjee made in his personal life.
Asked about the difference between his statement and those of his party colleagues, Ghosh said: "His (Banerjee's) contribution and work in the field of economics has been awarded. Why should I not recognise that? There might be differences of opinion. He might not like our views and vice versa. But he is a Nobel Laureate. Nobody can deny him that…. However, they are all entitled to their opinions."
Sources in the BJP state unit said Ghosh, with an RSS background of decades, had an ear to the ground and attributed his stand on Banerjee to reports the Midnapore MP has been receiving on the reaction of the masses to the criticism of the economist.
"Dilipda is a lot more in tune with how people are perceiving things being said or done by our party…. His stand clearly reveals he has received definite inputs that such criticism of Banerjee is not going down well with the majority of people in Bengal," said a state unit functionary.