Digital device for Class XII students in Bengal
Relief for pupils, government employees and farmers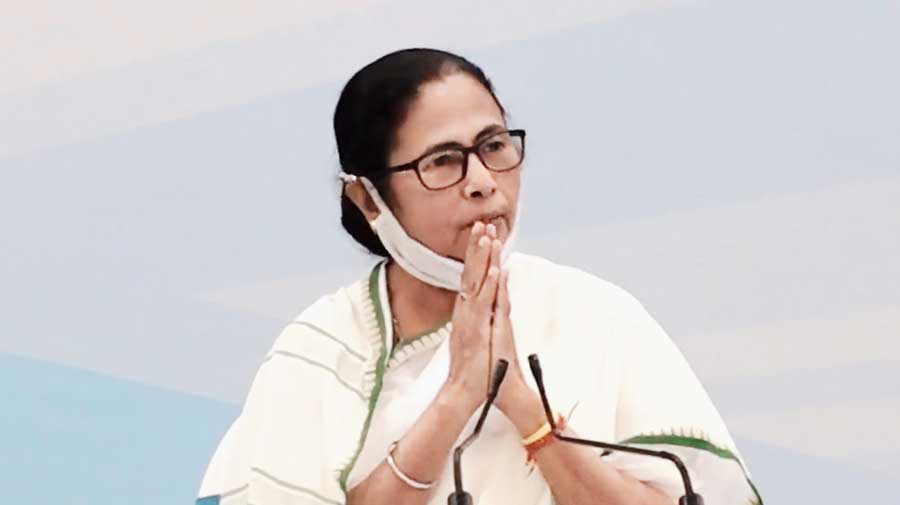 ---
Calcutta
|
Published 04.12.20, 02:40 AM
|
---
Mamata Banerjee on Thursday announced that her government would distribute tablets to nearly 9.5 lakh Class XII students studying at 14,000-odd government or government-aided schools and 636 madrasas to enable them to attend online classes.
"We will give tablets to all 9.5 lakh students of Class XII who are studying at government or government-aided schools or madrasas. This will help them attend some online classes before higher secondary exams," said the chief minister at Nabanna during a meeting with Trinamul-backed state government employees' union on Thursday.
After making the announcement, she instructed education minister Partha Chatterjee to arrange for regular online classes for higher secondary students before the exam.
"If required, give computers to the schools so that they don't face trouble in conducting online classes," said the chief minister.
The Class XII students could attend classes for only about two months after the new session started in January as the coronavirus-induced lockdown came into effect from March 25.
Unlike the private schools, the government or government-aided schools could not arrange online classes in the past eight months. "Most schools don't have the required infrastructure to hold on-line classes... Besides, a majority of students at these schools didn't have smart phones or laptops," said a source.
Sources said the scheme would leave an additional burden of about Rs 350 crore on the state exchequer.
According to school education department sources, tenders would be floated to buy tabs and computers.
"The chief minister wants to complete the project at the earliest so that the students can attend some classes before the exams. If the exams are held in May-June, we will try to ensure that online classes start by the end of January," said another official.
The initiative by the chief minister also holds political significance as many of the examinees would turn 18 and become first-time voters. "The ruling party will surely benefit if the roll-out of the scheme is handled properly," said a source.
But distribution of tabs alone cannot solve their problems, said a school headmaster. "A majority of the students of these schools are from rural areas and belong to low-income groups... It is still not clear whether they would be given Internet. If internet connection is not provided to the poor students, a large number of them could be left out."