Delhi scans Bulbul losses
Senior state officials were hopeful of getting the required assistance from the Centre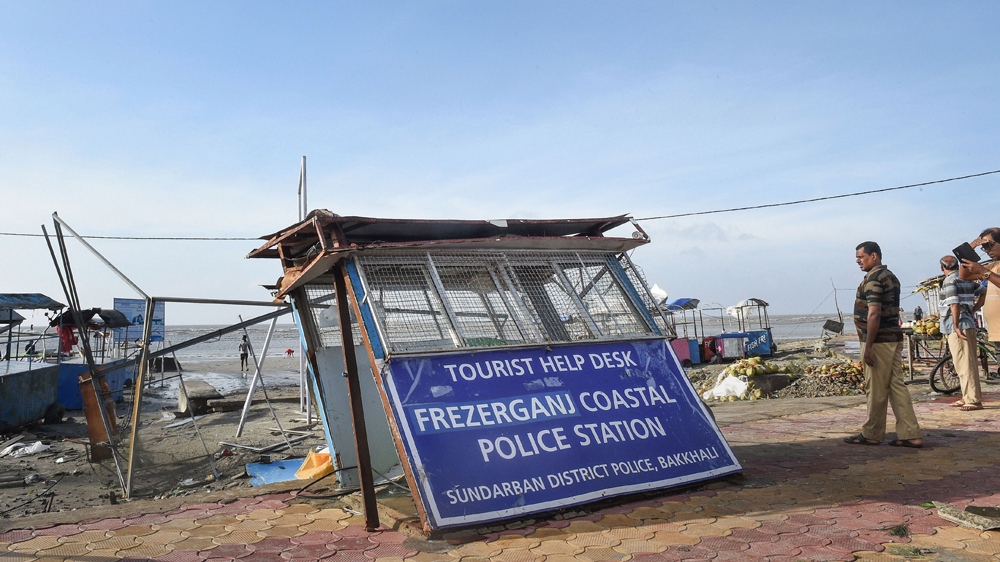 ---
|
Basirhat
|
Published 15.11.19, 08:48 PM
---
Two central teams visited Bulbul-hit areas of North and South 24-Parganas on Friday to assess the damage caused by Cyclone Bulbul last week.
"The state will send a report on the damage. But the report of the central teams will be very important. Central assistance to rebuild the affected areas will primarily depend on what the teams suggest," said a senior state official.
The team that visited North 24-Parganas first conducted an aerial survey of the affected areas like Hingalganj before landing at Basirhat where the officials held a discussion with sub-divisional officer Vivek Dattaraya Bhasme and others.
The central team included K.B. Singh, (joint-secretary, Union home ministry), Sumit Agarwal (assistant director, department of expenditure under the Union finance ministry), Narendra Kumar (director, department of agriculture, cooperation and farmers' welfare) and O.P. Suman (deputy director, Union power ministry).
Sources in Nabanna said the state government had no reason to be unhappy with the way the team had functioned.
"They conducted an aerial survey and then spoke to officials and elected representatives. This is the proper process to assess the damage or the problems the affected were facing… It is expected that what they have experienced would reflect in their reports," said a senior government official.
Senior state officials were hopeful of getting the required assistance from the Centre.
"All members of the central teams are senior officers capable of assessing the ground reality. It is clear the Centre was giving due importance to the post-Bulbul period by sending senior officers from Delhi," said another official.
Prime Minister Narendra Modi and Union home minister Amit Shah had spoken to chief minister Mamata Banerjee after the cyclone and assured her of all possible assistance.
The chief minister had on Thursday welcomed the central team's trip.
Speaking on behalf of the central team that visited North 24-Parganas, K.B. Singh said: "We have talked to officials of the cycle-affected areas. They have given us a vivid description. We have also taken notes of the ground realities. However, it would be too early for us to comment on the overall assessment."
Basirhat SDO Vivek Dattaraya Bhasme said: "We have appraised the central team members of the loss. They took notes on the situation and spoke in detail with the officials and villagers."