Delhi nudge on court building in Siliguri
Infrastructure of the courts in Darjeeling, Kalimpong and Kursoeng should also be upgraded, says Raju Bista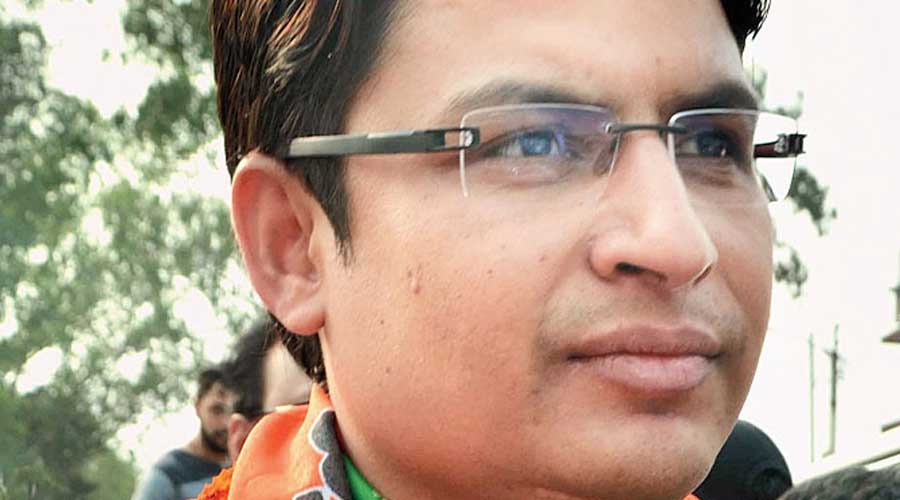 ---
Siliguri
|
Published 01.02.23, 04:10 AM
|
---
The Union law ministry has written to the Bengal government, asking it to spend unused central funds to upgrade the court infrastructure in Siliguri in consultation with Calcutta High Court.
The ministry has acted on a recent letter that Darjeeling BJP MP Raju Bista sent Union minister for law and justice Kiren Rijiju, seeking his intervention in the construction of a new court building in the city.
Bista said that Siliguri Bar Association members had told him about the dilapidated court building as well as the ancillary infrastructure on Kutchery Road.
"Accordingly, I wrote to the Union law minister, saying that Siliguri is north Bengal's biggest city, but the infrastructure of its court has not been upgraded for decades. I said that the caseload is rising and the infrastructure should be improved," the MP said.
He said that in 2012, the foundation stone for a new court building in Siliguri had been laid but work on it did not start.   
On January 12, an official of the Union ministry of law and justice wrote to the state law department, asking for necessary steps to improve court infrastructure in Siliguri. Bista's letter on this issue to the ministry was appended to it. 
Rijiju, in a separate reply to Bista dated January 27, wrote that in 2014, the Centre had allocated Rs 254.59 crore to the Bengal government to augment the judicial infrastructure of the state.
The minister said that an unspent sum of Rs 71.78 crore was still available in the current fiscal for Bengal.
"The state can get funds by submitting a utilisation certificate of the unspent amount, along with a proposal for funds with details of ongoing and new projects," the minister's letter says.
Sources said that although the Siliguri Metropolitan Police was set up in 2012, the city's judicial infrastructure has remained the same, without keeping pace with either its growing caseload or its spurt in population. 
"We hope that the state government takes the initiative to modernise the Siliguri court. The infrastructure of the courts in Darjeeling, Kalimpong and Kursoeng should also be upgraded," Bista added.