Purulia: Death awarded to child-killer duo
The additional district and sessions judge of the court Ramesh Kumar Pradhan deemed the crime was 'rarest among the rare'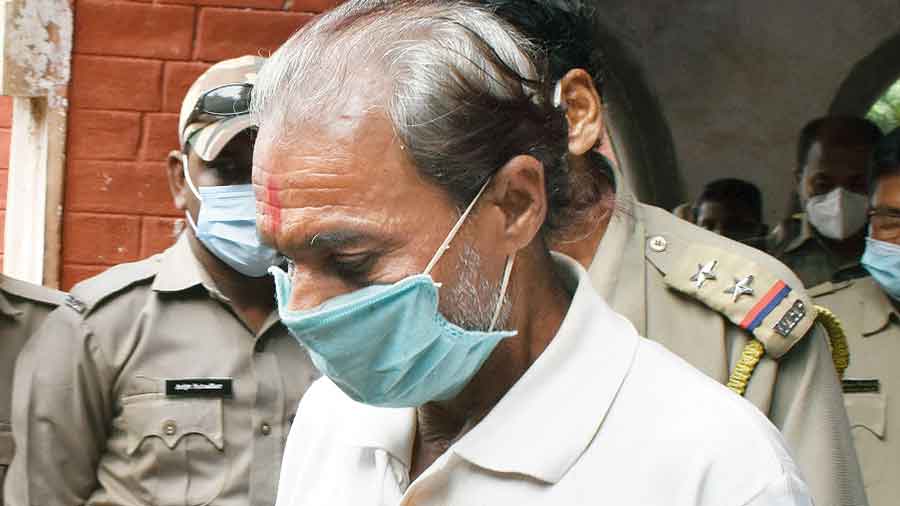 ---
Bolpur(Birbhum)
|
Published 22.09.21, 01:19 AM
|
---
A young mother and her elderly paramour were sentenced to death by a Purulia court on Tuesday, after they were found guilty of killing her three-year-old daughter by pushing seven needles into her in 2017.
The additional district and sessions judge of the Purulia court Ramesh Kumar Pradhan deemed the crime was "rarest among the rare".
Mangala Goswami, 28, and Sanatan Goswami, 60, were found guilty under IPC Sections 302 (murder), 34 (acts committed by several persons in furtherance of common intention) and 120B (criminal conspiracy) by judge Pradhan on Tuesday afternoon.
"The court considered the case as rarest of the rare, as a mother, who is the safest shelter of a child had played a key role in killing her own daughter. We welcome such a punishment as the people would see how cruel a mother can be," said Anwar Ali Ansari, the special public prosecutor.
"The police investigation revealed they played the radio at a high volume while pushing the needles into the  little girl," Ansari added.
Police and court sources said Mangala had an extramarital affair with Sanatan, and they started living together in Nadiara village of Purulia with her daughter in 2017.
After a few months, villagers heard the girl cry continuously but neither her mother nor Sanatan took her to a doctor. In July 2017, villagers requested a patrolling police van to take the girl to a hospital. Doctors found metal needles inside her body, including in lungs and abdomen. She was shifted to Bankura Sammilani Medical College and then SSKM in Calcutta, where doctors took out seven needles, but the child died later.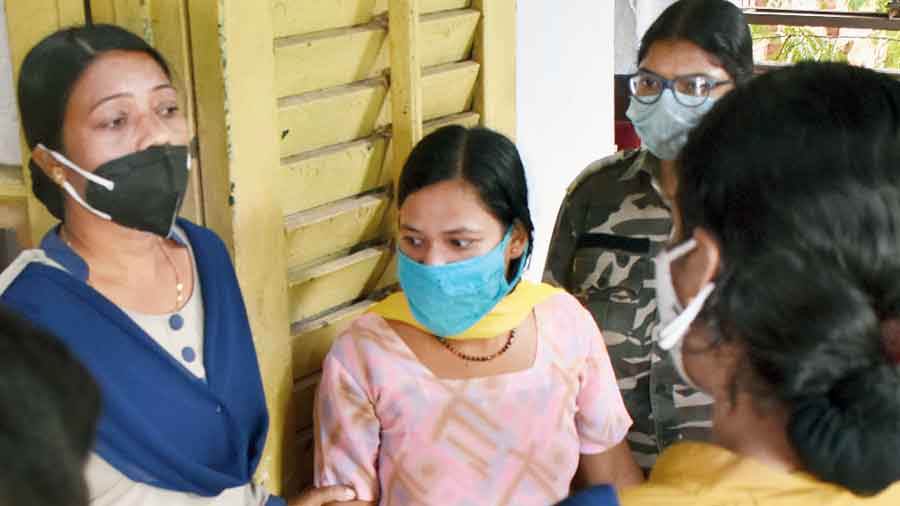 The Purulia unit of Childline lodged a police complaint against Mangala and Sanatan, which turned into a murder case. Mangala was immediately arrested, but Sanatan had fled to Uttar Pradesh. After a 13-day search, Sanatan was finally arrested from the Sonbhadra area of Uttar Pradesh.
"Police submitted the chargesheet within 52 days and the trial continued keeping Mangala and Sanatan in judicial custody," said a police officer.
After the judgment was delivered, both claimed they were not guilty.
A large number of people came to the court compound of Purulia to witness the verdict. The duo were found guilty on Friday.