Darjeeling Tea taken off Glenary's menu
Protest against bonus pay mode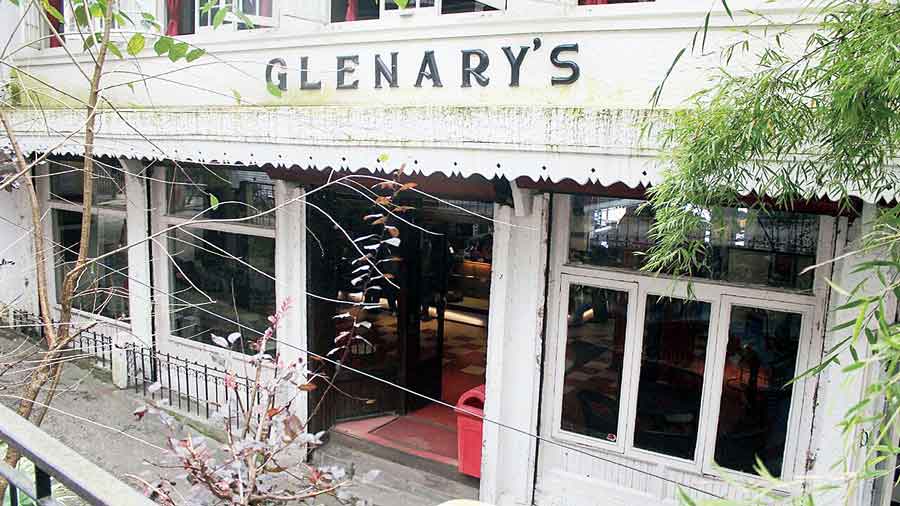 Glenary's in Darjeeling.
File photo
---
Darjeeling
|
Published 24.09.22, 01:19 AM
|
---
 Darjeeling's well-known eatery Glenary's has stopped serving Darjeeling Tea for the first time in its 110-year-old history to protest against the planters' refusal to grant annual bonus to workers at one go.
"Will stop drinking and selling #darjeelingtea till they give 20 % bonus at one time, to the poorest of the poor in our society, our tea garden workers, because Darjeeling tea is #BloodTea," Ajoy Edwards, the owner of Glenary's, said in his Facebook post on Friday.
Edwards is also the president of the Hamro Party and an elected member of the Gorkhaland Territorial Administration Sabha.  The leader, however, said the protest was a personal decision by a "frustrated" citizen."The planters know that they have to pay the bonus once every year. Why do they create this kind of drama every year? This is a decision of a frustrated citizen," said Edwards.
"From today, we stopped serving tea at Glenary's," he added. On Wednesday, the state government had "advised" Darjeeling Tea producers to pay the bonus at 20 per cent but in two installments — 15 per cent of the amount before Durga Puja and the rest 5 per cent ahead of Diwali.
The government "advice" came after the planters had refused to pay the bonus at one go. All trade unions want the bonus to be paid to tea garden hands at one go as in the Dooars and the Terai. Following the "advice", Edwards and many other residents of Darjeeling had started a campaign from Thursday terming the world's best tea as "BloodTea". The entrepreneur said during the tourism season, the town's famous café would sell around 1000 pots of Darjeeling Tea daily.
Each pot of Darjeeling Tea costs anything between Rs 250 and Rs 300 depending on the size. 
"Today, some customers left our place when we told them that we were not serving Darjeeling Tea. I guess this is a small price I have to pay as a businessman," said Edwards, whose café is known not just only for its bakery but also for breakfast.
Glenary's has a café and a resto-bar at its building situated along Nehru Road near Chowrasta. 
"We would get Darjeeling Tea from a supplier who would maintain the same standard throughout the year. I told my supplier that I could no longer take Darjeeling Tea," said Edwards.
Glenary's also officially put out a notice stating that the stance was to put an "end to exploitation and win the rights of tea garden workers.
"A strong local community is the foundation of our business. We're dedicated to taking action for the communities in which we live and work. We are about people. Not just our consumers, but also the farmers that grow and pick our tea. We hope you'll join us to stop the abuse of Darjeeling tea garden workers," the statement read.
Glenary's had risen to the occasion whenever the local community had come under distress. During the start of the Covid-19 pandemic, it had distributed its entire stock, which was made of more than 300 sacks of flour, to the poor for free.No employee of Glenary's retires. They continue to get their full salary even if they can't come to work because of old age. Glenary's has a staff strength of around 170.