Darjeeling party's U-turn on electricity bill payment
Sources said the total dues had touched the Rs 90 crore mark, of which Rs 35 crore had been accrued by commercial establishments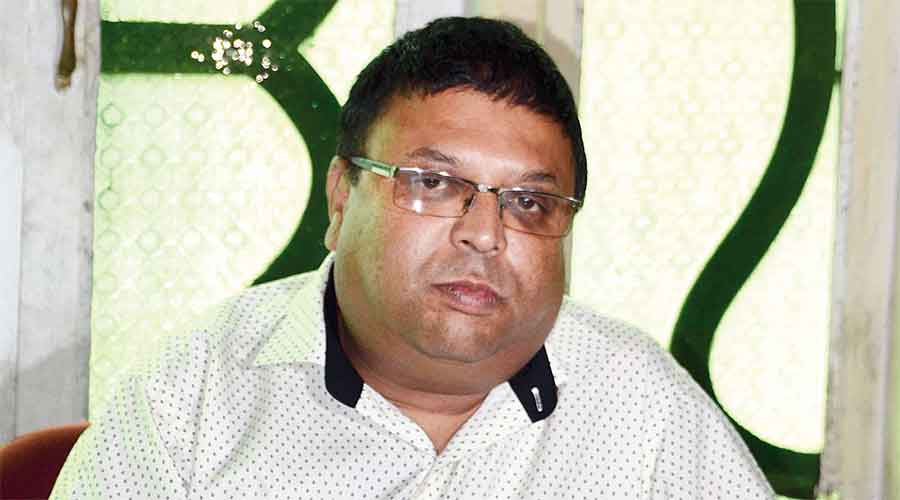 ---
Darjeeling
|
Published 22.01.22, 02:08 AM
|
---
The Gorkha Janmukti Morcha, which had issued a diktat to the hill people to refrain from paying electricity bills during the 2007 Gorkhaland agitation, has made a 180-degree turn and informed the government that they are willing to clear the dues if the state offers a waiver on late payment surcharge (LPSC).
Morcha general secretary Roshan Giri and another senior leader P.T. Ola called on state power minister Aroop Biswas in Calcutta and submitted a memorandum seeking a waiver.
"…we Gorkha Janmukti Morcha on behalf of the affected people are humbly requesting for the grant of the removal of LPSC but we are ready to pay the bills of used units from 2008-2011 under installment basis (sic)," the letter reads.
The Bimal Gurung-led party which started the agitation from October 2007 had asked the hill people to stop paying electricity bills from April 1, 2008, as part of their "non-cooperation movement" till the party signed a memorandum of agreement to set up the Gorkhaland Territorial Administration in July 2011.
Sources said the total dues had touched the Rs 90 crore mark, of which Rs 35 crore had been accrued by commercial establishments. Many commercial establishments have cleared their dues. Even though the dues of domestic consumers are pegged at Rs 55 crore, the total amount is more than two-and-a-half times because of the LPSC.
Narendra Tamang, a resident of Kalimpong who visited the West Bengal State Electricity Development Corporation Limited office to clear his dues on Friday, was handed a bill twice the outstanding amount.
"The outstanding amount shown on my bill was Rs 31,974 but the officials told me I had to pay Rs 87,128 after including the LPSC. This means every consumer has to pay two-and-a-half-times the outstanding amount," said Tamang.
Giri has said more than 70 per cent of the domestic users are poor.
Sources said the rethink by the Moircha on the issue was primarily because of the pressure it was facing from local people, who were facing problems because of non-payment of the bills. "Even though the electricity corporation is not forcing people to clear their dues, they are facing problems while trying to transfer electricity connections on selling properties, or even when undergoing a property mutation in the name of the children following the death of a parent," said a source.