CM blames Left 'legacy of theft'
Her party faces ire over alleged graft in the distribution of Amphan relief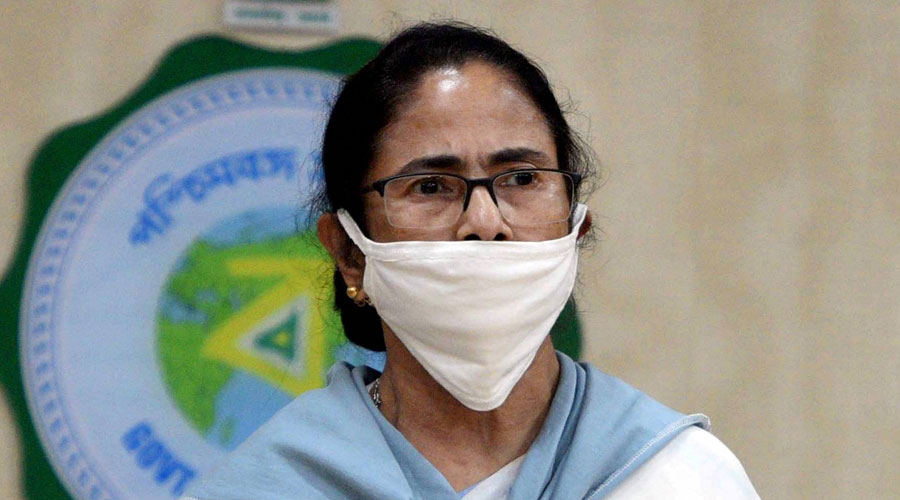 ---
|
Calcutta
|
Published 09.07.20, 02:50 AM
---
Chief minister Mamata Banerjee, whose party is facing people's ire over alleged graft in the distribution of Amphan relief, on Wednesday blamed the Left Front's legacy of "theft".
At a Calcutta Police event on road traffic safety, Mamata said: "In the panchayats, the CPM used to steal 100 per cent. Now, in a handful of places, there is 7-8 per cent...I haven't spared even my own party. Police are taking action."
Mamata alleged that there had been a few "small incidents". "In barely two-three places, out of 341 blocks, there were some small incidents. They (the Opposition) are out to play politics over that," she said.
"I lowered corruption by over 90 per cent. The CPM's entire mechanism was theft. The CPM used to carry out 100 per cent corruption," the chief minister said. "In a day or two, one cannot eliminate bad habits from those who have them. We have been relentless ...in our fight against corruption. Police are acting (on complaints). There can be no tolerance for corruption."
The CPM called it a desperate bid to "shift blame". CPM's Jadavpur MLA Sujan Chakraborty said: "She spent decades alleging this rubbish and has spent about a decade in power. Why does every allegation remain unproven, despite 10 probe panels?" he asked.