'Cut money' cry against TMC councillor
Subhas Bose of ward 6 would take Rs 2,000 from him every month as "cut money" for paying a conservancy worker's wages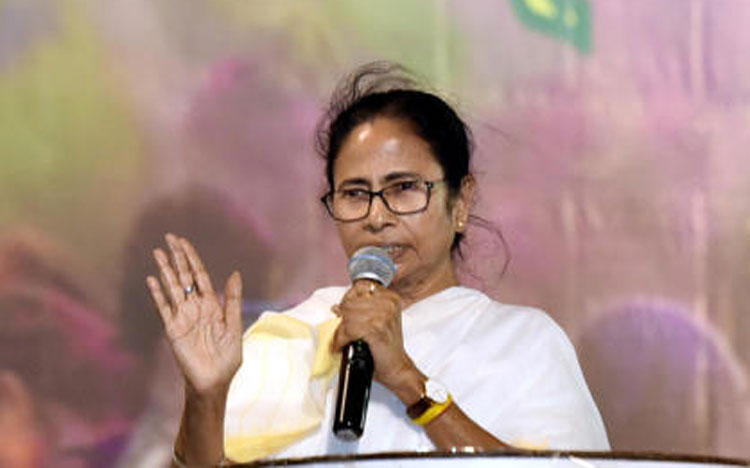 ---
|
Calcutta
|
Published 27.06.19, 09:13 PM
---
A conservancy worker of the Bidhannagar Municipal Corporation has complained to mayor Sabyasachi Dutta that the councillor of ward 6 would take Rs 2,000 from him every month as "cut money" for paying his wages.
Subhas Bose, the Trinamul councillor of ward 6, which includes Kaikhali, Teghoria and other areas along VIP Road, denied the allegation. "These allegation is completely baseless and I strongly refute them," Bose said.
Mayor Dutta said Biswarup Biswas, who has been working as a conservancy worker at the civic body for a few years, sent the complaint to him on Thursday.
Biswas has alleged that Bose had told him to cough up Rs 2,000 every month if he wanted his wages to be paid in time.
Quoting from the purported letter, Dutta said the worker would pay the councillor regularly but eventually stopped doing so because he was finding it difficult to make ends meet, especially after the birth of his son.
An official of the solid waste management department of the civic body said conservancy workers got around Rs 6,000 a month.
Dutta said they would take a call whether to lodge a police complaint or not based on the findings of a probe by the civic body.
The corporation will "conduct a proper investigation" into the allegation made by Biswas, the mayor said.
Both Bose and his aide have been asked to be present at Poura Bhavan, the headquarters of the corporation, on Friday.
"A committee will be formed to investigate the allegation against Bose. The complaint is very serious and we are treating it likewise. The probe will be completed soon. The chief minister herself is vocal on the issue," Dutta said.
Chief minister Mamata Banerjee had on June 18 asked Trinamul leaders to stop taking "cut money" from beneficiaries of government services and welfare schemes.
The government has also asked police chiefs to persuade protesters demanding refund of "cut money" from elected representatives to lodge formal complaints against the leaders.
Sources said spiralling protests against elected representatives from Trinamul since the chief minister's announcement had prompted the government to issue the directive.
Mamata has also urged people to lodge police complaints in order to get back the "cut money" they had paid to their elected representatives.
In Birbhum's Suri, a Trinamul booth committee president has "refunded" what villagers claim is "cut money" to the tune of Rs 2.28 lakh, handing them Rs 1,617 each.
This is possibly the first instance of a ruling party leader paying up since Mamata's call for refund of "cut money".