Cousins swept away while bathing in Hooghly
The body of Riya Guha, a second-year college student, and the body of her cousin Arpita Guha could not be traced till late Saturday evening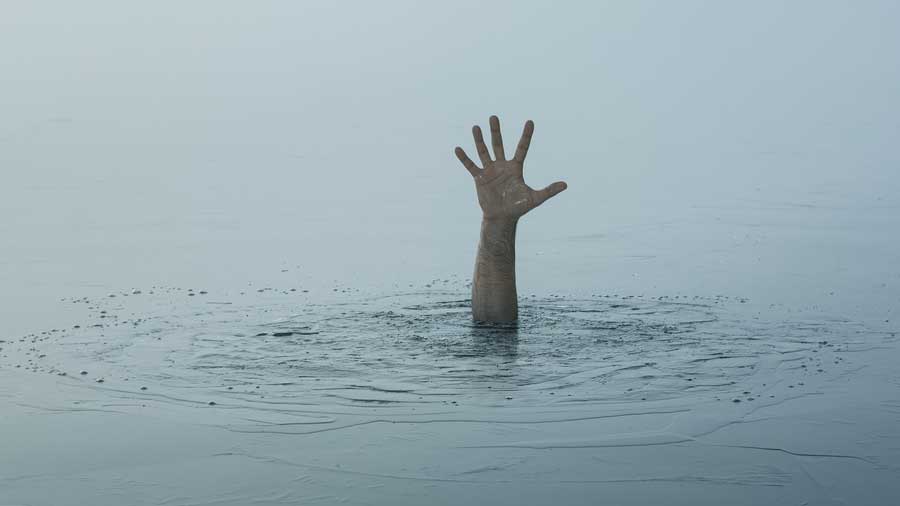 ---
Chakdah
|
Published 14.11.21, 01:50 AM
|
---
Two cousins aged 21 were swept away while they were bathing in the Hooghly in Nadia's Chakdah on Saturday morning.
While divers engaged by the district administration found the body of Riya Guha, a second-year college student, the body of her cousin Arpita Guha could not be traced till late Saturday evening.
Sources said the accident took place when Riya and Arpita were performing rites in connection with the death of their grandfather.
The girls had gone to the river in the Mukundanagar area. Around 9.30am, Riya reportedly got sucked into a dead hole of the river. Arpita tried to save her and slipped, eyewitnesses said. "The current was swift and the two girls vanished within a few seconds," a local resident said.
Tapan Guha, the girls' uncle, said: "We all came for the holy bath to be done before Sunday's scheduled shraddh ceremony."
Local sources said the stretch of the river was comparatively deep owing to a nearby water-lifting station of the PHE.