Counselling & remedial classes to help students cope
Boy suicide over english comprehension spurs Xavier's to go problem-spotting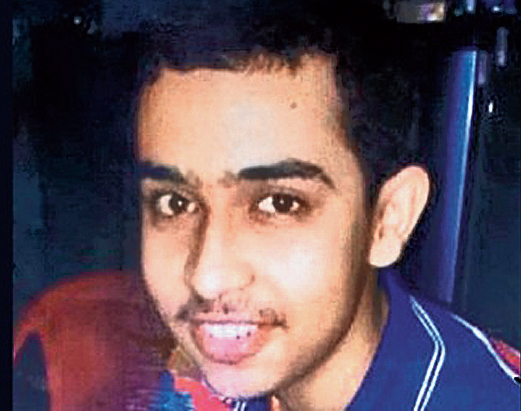 Hrisheek Koley
(Pic: Facebook)
---
Calcutta
|
Published 04.08.19, 09:29 PM
|
---
 St Xavier's College will identify students struggling to comprehend lectures in English, counsel them and help them cope so they are not forced to take any drastic steps.
The decision follows the alleged suicide of a first-year physics student of the college. Hrisheek Koley from Singur in Hooghly was found dead on the railway tracks between Uttarpara and Hindmotor stations on Thursday. A suicide note found in his pocket mentioned his inability to comprehend lectures in English.
"We are shocked. Students from vernacular background study in our college and they do fairly well. Still, an unfortunate incident has happened. We will launch an effort to identify students who may encounter similar problems and counsel them and hold remedial classes for them so that they can overcome the shortcomings. We don't want any recurrence," Father Dominic Savio, the principal of St Xavier's College, told Metro.
Hrisheek had moved into the AJC Bose Road hostel of the college last Sunday. He left the hostel on Thursday morning, saying he was going out to buy a bucket.
A little over two hours later, he was spotted walking down the tracks near Uttarpara station. His body was found after a local train passed in the next few minutes.
"The suicide note said he was struggling to comprehend lectures in English. He was worried if he could live up to his parents' expectations," a government railway police officer in Howrah had said. "He has said he could not understand computer codes and found it difficult to converse with a group who mostly spoke in English and Hindi."
Asked whether Hrisheek or his family had alerted the college authorities about the problem, principal Father Savio said: "He attended classes for barely four days. During his stay, nobody spoke to the authorities about any issue. However, I have come to know that after the boy went missing, one of his roommates in the hostel spoke to Hrisheek's father about the problem."
Savio said if the college could identify students facing problems, additional classes could be held to help them develop a command of the language.
"I do not want any student to feel that he has been left out. During the counselling session we would tell students that we have got adequate teachers who can take care of their problems," Father Savio said.
Hrisheek's relatives have told the police that his name was on the third list of St Xavier's College and he had decided to study physics though he was "very good in math". He had scored 83 in English in his Plus II board exams.
Father Savio, who is currently abroad, said he would visit the hostel and go to the classes on his return to convey to the students that the college authorities were always there to help.
"I will go to the classes and even hostels to let the students know that the college is always available to deal with such problems. They should not feel helpless. From next year, we will speak to the students to find out if they encounter any weakness in language, during the admission itself," said Father Savio.