Plan to set up more beds, beef up vigil at slums & markets
Scurry to arrest Covid-19 spread in Siliguri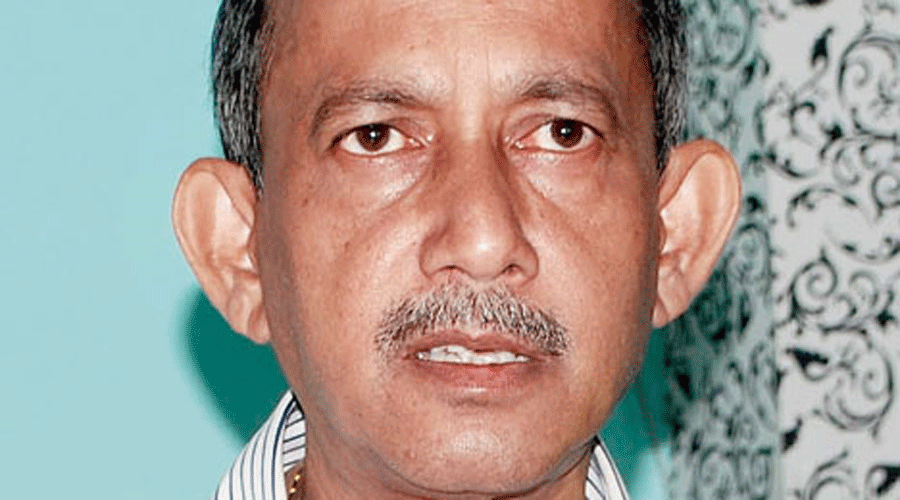 Gautam Deb convened an emergency meeting with officials of the Darjeeling district administration on Monday to discuss the measures
File picture
---
Siliguri
|
Published 30.06.20, 05:24 AM
|
---
Authorities have chalked out a number of measures to contain the spread of Covid19 in and around Siliguri where 200 cases and 17 deaths from the disease were reported.
Bengal tourism minister Gautam Deb convened an emergency meeting with officials of the Darjeeling district administration on Monday to discuss the measures. Darjeeling district magistrate and officials of the Siliguri Jalpaiguri Development Authority (SJDA), Siliguri Municipal Corporation and district health department attended the meeting. Representatives of a number of social organisations were also present.
After the meeting, Deb announced a series of plans for the Siliguri subdivision and the adjoining areas of Jalpaiguri district to curb the spread of the novel coronavirus. Some of the plans are listed below.
Treatment
Private health clinics in Siliguri and the adjacent areas were requested to keep at least 10 beds each for treatment of coronavirusinfected patients. Three private nursing homes at |Uttarayan, Pradhannagar and Sevoke Road have taken initiatives to prepare separate units for Covid treatment, the minister said.
An eightmember team of doctors would monitor the treatment of the patients at those nursing homes on an SOS basis.
On Monday, a new isolation ward was opened at the North Bengal Medical College & Hospital to accommodate more suspected |patients.
Help for patients' kin
Ward coordinators (former councillors) of different wards of the Siliguri Municipal Corporation have been instructed to form a team of local |youths that will ensure that family members of coronavirus patients, who are staying indoors, are regularly provided with food, drinking water, medicines and other essential supplies.
"None of these families should face any problems," Deb said.
The coordinators will be in touch with officials of the SMC to ensure uninterrupted civic services at these homes. Also, the team members will campaign in the wards to ensure that residents follow safety protocols.
Glare on slums 
In total, there are over 150 slums in the SMC area where basic preventive measures like wearing masks and maintaining social distancing should be followed appropriately. NGOs would be engaged for campaigns and other help in these areas.
The civic body was instructed to distribute 10,000 masks among slum dwellers, arrange for around 100 sanitising machines and carry out disinfection works.
The fire services department has been asked to carry out sanitisation drives at all marketplaces in the city.
Regulation at markets
The district administrations of Darjeeling and Jalpaiguri have ordered closure of five markets in the Siliguri civic area. To restrict movement of people to other markets, teams would be constituted to see if all safety protocols are being maintained.
The wholesale markets of fruits, vegetables and fish at Siliguri Regulated Market opened after two weeks of shutdown on Monday but the minister hinted that the fish market might close down again.
Stringent lockdown
In wards 18, 28 and 46 of Siliguri, |the lockdown would be stringently implemented. The three wards reported most Covid cases. As many |as 60 cases have been recorded in ward 46.
The administration will issue an order to follow the weeklong shutdown in these areas. The markets in Tikiapara and adjacent areas of Siliguri Town Station (which are in wards 28 and 18, respectively) will be closed down as hundreds are swarming these markets every day.
Only medicine shops would be allowed to remain open at these markets.