Pandemic hospital shut citing a drop in active cases
A notice issued by the chief medical officer stated that medical facilities would reopen 'as and when required'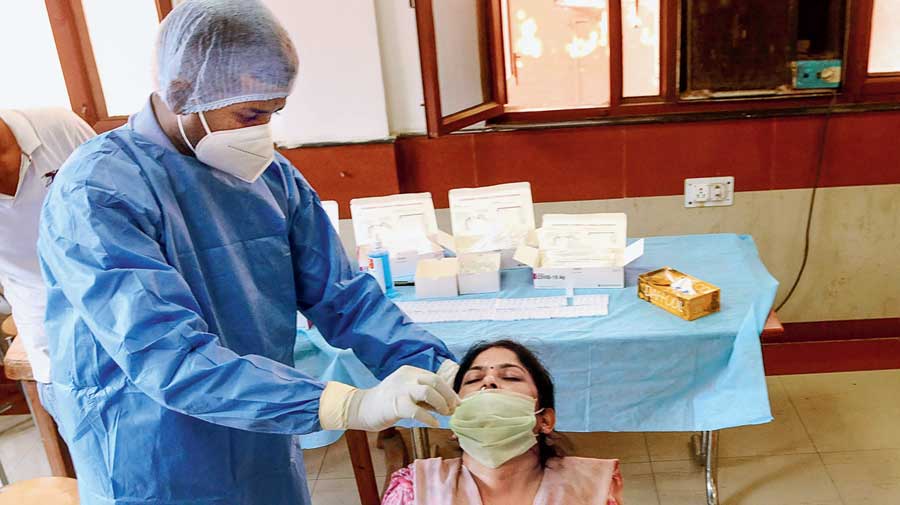 ---
---
The West Midnapore health department on Saturday closed down one of the district's Covid-dedicated facilities, citing a drop in active cases.
The decision to close the hospital was taken by the district Covid-19 task force at a meeting earlier this week.
A notice issued by the chief medical officer on Wednesday stated that the Ayush hospital at Tantigeria, one of five Covid-dedicated facilities in the district, would be temporarily closed starting Saturday, and reopen "as and when required".
Sources said the facility, formerly a home for vagrants, had seen a steep drop in admissions recently compared to the average of 150-200 admissions each day since April.
"We did not even have a single admission this week. The average this month would be less than 100, closer to 50," said a source in the health department.
Existing patients at the facility would be moved to home isolation, he said.
Sources said the 50-bed Ayush hospital was operating with four doctors, four nurses, and 16 staff sourced from state health facilities nearby. All personnel have been asked to return to their former duties starting next week.
The Ayush facility apart, the other Covid facilities in West Midnapore are Salboni Multi Super Specialty Hospital, Ghatal subdivisional hospital and two safe homes in Debra and Kharagpur.
There are less than 800 active Covid cases in the district now. "The last week has been notable at the Ayush hospital because there was not even one new case," said chief medical officer Nitai Mondal.