Malda, Siliguri scout for new Covid-19 facilities
Total number of cases in the cities reached 900 and 1500 respectively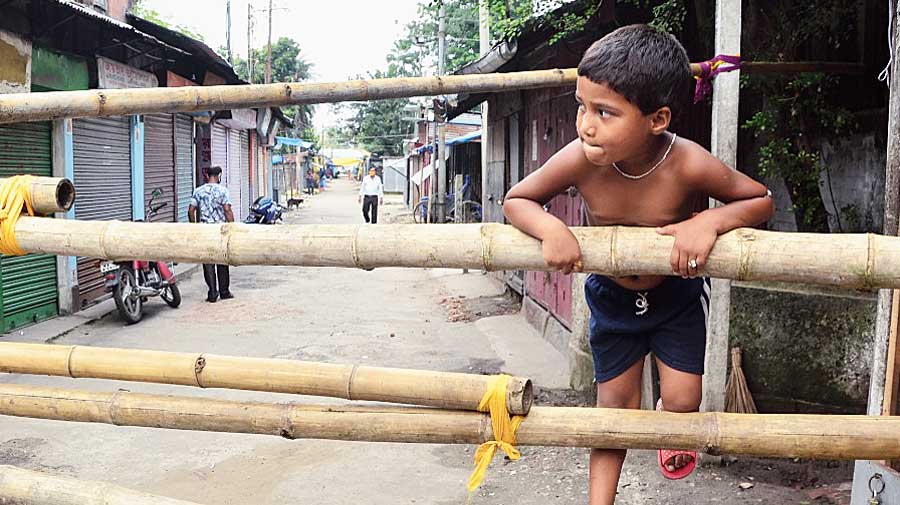 On Friday, people in Siliguri and Malda obeyed the lockdown
File picture
---
Malda, Siliguri
|
Published 18.07.20, 02:45 AM
|
---
Administrative officials in Darjeeling and Malda are scouting for new facilities which can be used as hospitals for Covid-19 patients with the steady rise in infections in the two districts.
While around 900 people have been infected in and around Siliguri in Darjeeling district, the figure has reached 1,500 in Malda district.
"Covid-19 cases are reported from other north Bengal districts but more from Siliguri and Malda. That is why officials have been asked to find and ready new facilities so that there is no bed shortage for coronavirus patients," said a health official.
In Siliguri, the number of Covid cases in a day crossed 100 on Thursday. As of now, there are two Covid hospitals and two safe houses for asymptomatic patients in and around Siliguri. While most beds are full in hospitals, half the beds are vacant in safe houses.
Pralay Acharya, the chief medical officer of health of Darjeeling, said: "The number of Covid-19 patients is rising and we may face shortage of beds. That's why we are searching for new places in and around Siliguri for more Covid facilities." He said six doctors had been sent from Calcutta to  Siliguri. Earlier, a team of eight well-known private practitioners of the city was formed to help treat Covid-19 patients.
Siliguri also saw the death of Uday Dubey, senior Congress leader associated with the city's oldest cultural outfit, Mitra Sammilani, who had been infected. Dubey, admitted to the district hospital on Thursday night, died soon.  
In Malda, around 80 persons tested positive in 24 hours. Among them are an additional district magistrate, the district planning officer, a block development officer and some other officials of the police and civil administration.
On Friday, people in Siliguri and Malda obeyed the lockdown. In Siliguri, wholesale hub Khalpara will be shut till July 22.
But shops selling essential items will be open, said tourism minister Gautam Deb.