Eye on Malda, North Dinajpur & Siliguri
Fresh steps against contagion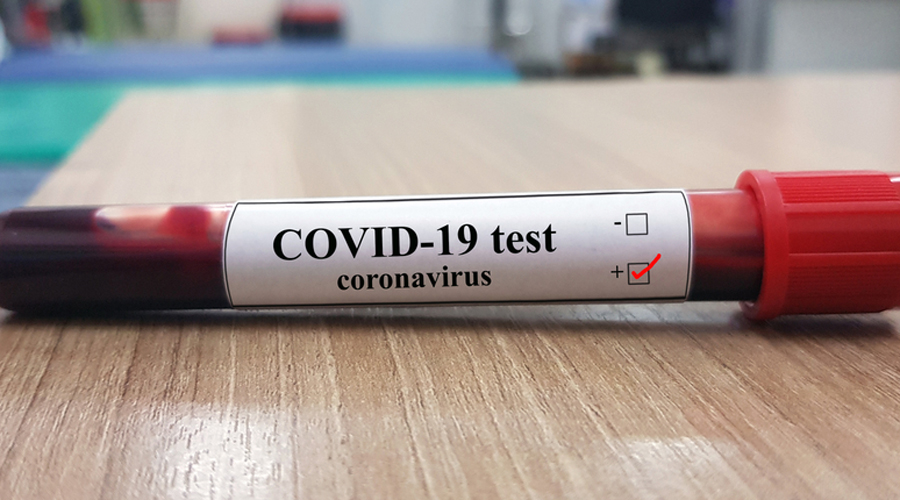 ---
---
The rise in Covid19 cases in north Bengal's Malda, North Dinajpur and Siliguri subdivision of Darjeeling district prompted two highlevel meetings in Siliguri on Saturday on fresh steps to contain the pandemic.
In Malda, 771 persons tested positive so far. In North Dinajpur, the tally of infected persons is 314 as of now. In Siliguri, the number of cases has crossed the 400 mark. In ward 46 of Siliguri, more than 60 persons tested positive.
In the morning, state tourism minis¬ter Gautam Deb held a meeting with of¬ficials at his office in Mainak Tourist Lodge. Later, a meeting was held at Uttarkanya, the branch of the state secretariat, with North Bengal development minister Rabindranath Ghosh, the state's officer on special duty (OSD) here to monitor the Covid19 situation Sushanta Roy, some MLAs and health officials of Jalpaiguri and Darjeeling.
The Telegraph gives an overview of the decisions from both meetings.
Market closure
Deb said 10 local markets in Siliguri Municipal Corporation (SMC) area (some in neighbouring Jalpaiguri district), would be closed from Sunday to July 14. Markets include Ektiasal, Salugara, Banglabazar (near Bhaktinagar checkpost), Ghogomali, the market at Tikiapara and in adjacent areas of Siliguri Town Station and Gurungbusty. Strict curbs against crowding will be enforced at 26 containment zones in Matigara block and four in Naxalbari block of Siliguri subdivision, and in Siliguri ward 46. In Malda, the administration will assess whether more containment zones are needed.
More doctors, health staff
In Siliguri, over 100 patients are admitted to two Covid19 hospitals. The state will send 44 more doctors and 22 specia¬list nurses to Siliguri for these two Co¬vid19 hospitals and North Bengal Med¬ical College & Hospital for a new isola¬tion ward for suspected Covid19 patients. Eight more doctors will be sent to Malda and four more to North Dinajpur.
Focus on awareness
OSD Roy stressed on awareness. "It is a must to create more awareness among people to curb the spread. I requested elected representatives and social workers at the Uttarkanya meeting to plan awareness campaigns," Roy said.
Safety for cops
In Malda and Siliguri, many policemen and civic volunteers tested positive. Even on Saturday, 12 civic volunteers and two cops at the Bhaluka police out¬post in Harishchandrapur II block tested positive. "Senior police officials have to see to it that policemen and civic volunteers in the field take precautions against Covid19," said a health official.
Additional reporting by Soumya De Sarkar in Malda