Can't bear any more losses: Bus owners of North Dinajpur
Bengal govt had on Thursday included bus services among the relaxations but with a maximum capacity of 20 passengers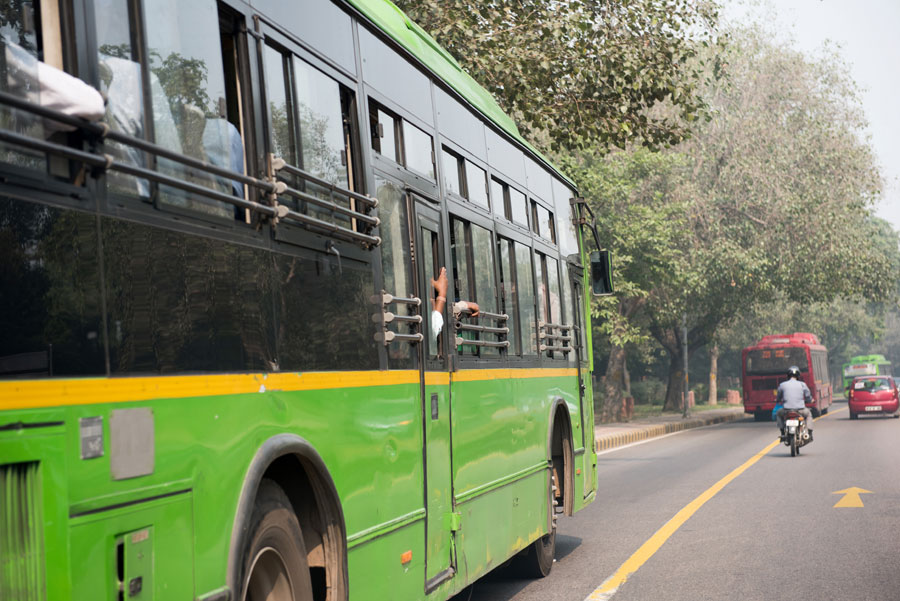 ---
|
Raiganj
|
Published 02.05.20, 11:22 PM
---
Private bus owners in North Dinajpur have said they will not resume services from Monday as they are in no position to incur further losses that the restrictions on the number of passengers will entail.

The Bengal government had on Thursday included bus services among the relaxations to be offered in the green zones, but with the rider that a maximum of 20 passengers would be allowed together in each vehicle.
The bus owners in North Dinajpur, which is yet to report a Covid-19 case, held discussions after the announcement and decided against plying their vehicles at a time the prolonged lockdown has already hurt them financially.
"We have been suffering losses for the past 40 days or so due to the lockdown. Now if we have to run buses only within the district and with a maximum of 20 passengers, it will mean more losses for us as we will have to bear the cost of fuel and other expenses. That is why we have decided not to resume bus services until the restrictions on movement are completely withdrawn," said Plabon Pramanik, secretary of the Raiganj Motor Owners' Association.
Around 125 private buses ply in the district, he added.
The bus owners, however, have suggested that they would allow the administration to run the vehicles if the government bore the daily costs. "We are ready to provide our buses to the state with necessary staff, as we do during elections. The state can run the buses and will have to bear the fuel costs and pay us at the rate of Rs 1,910 per bus per day, the rate offered during elections," Pramanik said.
Several people who had been planning intra-district travels from Monday said they were disappointed with the bus owners' decision.
Arindam Sarkar, the district president of Trinamul labour union INTTUC, said: "We don't want to forcibly impose any decision. We will speak with the private bus owners to know their problems and try to find a solution. The state must have taken the decision after considering all other aspects."