Cool spell likely to linger in Calcutta: Met office
Last weekend's snowfall in the upper reaches of the country has led to a fresh influx of north-westerly winds that are entering the state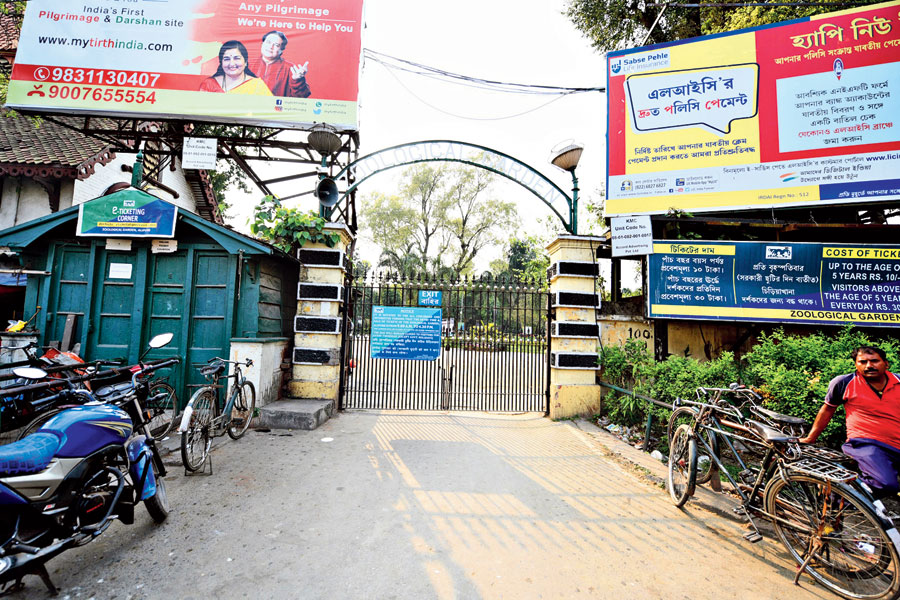 Alipore zoo closed for public in the wake of coronavirus pandemic on Tuesday.
Picture by Gautam Bose
---
Calcutta
|
Published 17.03.20, 08:06 PM
|
---
The mercury has been hovering a couple of notches below the city's normal temperature at this time of the year for the past few days, weather officials said.
The normal maximum temperature for this time of the year, according to the India Meteorological Department (IMD), is around 34 degrees. The Alipore Met office recorded a maximum temperature of 32.1 degrees Celsius on Tuesday and Monday and 31.1 degrees Celsius on Sunday.
Last weekend's snowfall in the upper reaches of the country has led to a fresh influx of north-westerly winds that are entering the state via Delhi, Uttar Pradesh and Bihar.
The winds are not as strong as in winter but enough to keep both the day and night temperature on the lower side, the Met office has said.
The cold winds usually take 48 hours to reach Calcutta, said a weather scientist.
As the novel coronavirus spreads across the world, one of the many theories doing the rounds on social media is that warmer weather would kill the Covid-19 virus.
Doctors and public health experts are, however, still not certain about the impact of weather on the coronavirus.
"It is not yet known whether weather and temperature impact the spread of Covid-19. Some other viruses, like the common cold and flu, spread more during cold weather months but that does not mean one cannot be infected with these viruses in the other months," according to the website of the Centers for Disease Control and Prevention, the Atlanta-based public health institute.
"At this time, it is not known whether the spread of Covid-19 will decrease when weather becomes warmer. There is much more to learn about the transmissibility, severity, and other features associated with Covid-19 and investigations are ongoing," the CDC says.
The maximum temperature is unlikely to breach the 35-degree mark before next week. A high-pressure zone is in the making off the Odisha coast. That could lead to a wet weekend and keep the Celsius in rein, the Met office said. "The system is still nascent but there is a possibility of moisture incursion into Gangetic Bengal and consequent rainfall," said GK Das, director, IMD, Calcutta.