Citu to organise global essay competition for 'unreached'
It aims to get inputs from across the world in drawing up an updated strategy for the trade union movement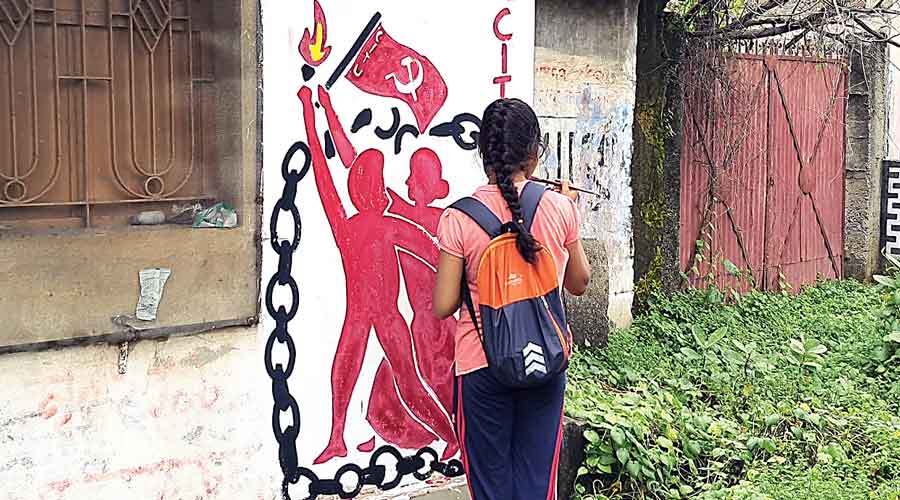 ---
Durgapur
|
Published 03.09.21, 02:19 AM
|
---
The Citu will organise an online, global essay competition as part of its upcoming 12th state conference with an aim to get inputs from across the world in drawing up an updated strategy for the trade union movement.
Sources said the trade union of the CPM had chosen two subjects. The first is the future of industrial development and employment in India and the second is the problems and prospects of the Left trade union movement in the modern world.
The Citu has asked participants to submit their essays, with a 1,000-word limit and in PDF format, between September 10 and 20. The reception committee of the Citu conference will specify an email address to which the essays have to be sent, along with a passport-size photograph and identity proof of the participant.
The age limit for the first topic was fixed between 18 and 40 years whereas there is no age bar for the second topic. Those aged between 18 and 40 can send essays on both the subjects. The Citu will start a social media campaign on the competition from Friday.
The Citu said the participants could submit their essays in English, Bengali or Hindi.
The jury will consist of a group of professors of reputed universities in Bengal, but the institutions' names will not be disclosed.
The Citu state conference is scheduled to be held from September 30 till October 2 at Jamuria in West Burdwan.
"Our catchline for the coming state conference is 'reach the unreached'. We want to reach the educated working people of the society, who may not be directly linked to our trade union movements but are aware of what is happening in the industries and can lead us to a better future," said Bansagopal Chowdhury, Citu general-secretary in West Burdwan and president of the reception committee of the state conference.
Pankaj Roy Sarkar, a Citu secretary in West Burdwan, said: "It is obvious that labourers of the unorganised sectors will not take part in our initiative. We want to judge the mood of the educated people who work in both public and private sectors, or are involved in other professions in the country and abroad. We want to know what they are thinking about the Left trade union movement and about how they want to guide us. They are still unreached by us."
Sources in the Citu said the Left trade union movement had become seemingly "aimless" in Bengal after a series of poll debacles in the state since 2011. The Left Front was washed out in the recent Assembly polls with not even a single seat secured.
"We could not secure at least one MLA from the industrial belt of Asansol and Durgapur, which was once a red bastion. The strength of the CPM in industrial belts mainly depends on that of the Citu. It is understood that we have lost faith among the working class," said a Citu leader in West Burdwan.